The Mission of the Armor Branch
The Armor Branch is a combat arms branch equipped with tanks. Armor units destroy
enemy forces using maneuver, shock, and firepower.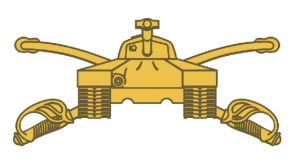 The History of the Armor Branch
George Washington realized his need for a mounted branch for his Army. In January
1777, four regiments of dragoons were raised. They fought during the rest of the
Revolutionary War. This mounted force was later re-designated the United States Cavalry with that designation remaining until the early 20th century when on 5 March
1918, it became the Tank Service of the Army. In 1920, the Tank Service was
disbanded. Preceding WWII (1941-1945), the U.S. Cavalry transitioned to a
mechanized, mounted force with the Cavalry operating as a horse-mounted,
mechanized or dismounted force. The last horse-mounted cavalry charge by a U.S.
Cavalry unit took place on Bataan in the Philippines in 1942. In 1950 the Cavalry branch
became the Armor branch with tanks.
Motto: The Combat Arm of Decision
Authors Who Served in the Armor Branch
---
Patron: St. George
Color: Yellow
Recognition: The St. George Medallion: awarded for outstanding service in the Armor and Cavalry.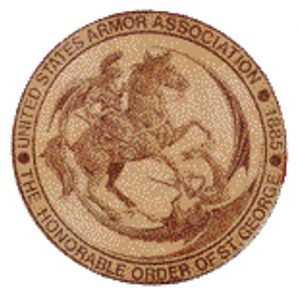 Armor Notables: George S. Patton, Creighton Abrams, Sr.