John had a blessed childhood growing up in Mount Airy, North Carolina, the hometown of TV star Andy Griffith and the inspiration for the fictional town of Mayberry. At the military academy he enjoyed the camaraderie and sports and took full advantage of being a cadet, spending two of his summer breaks touring Europe on $5 a day. During his 22-year military career he served in Vietnam, Germany, the Pentagon, and as an Army Program Manager for the M113 Family of Vehicles. He also participated regularly in long distance running, skiing, skydiving, and golf, sports that he enjoyed into his senior years.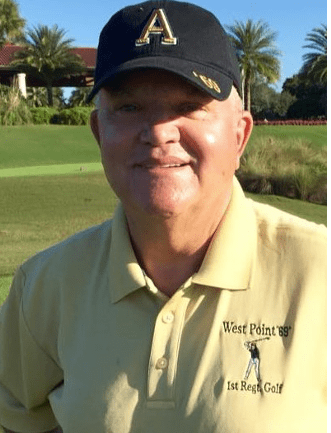 After military retirement, he began a second career in the defense industry in Huntsville, Alabama with Teledyne Engineering. Three years later he became the senior managing partner in Taos Industries, a startup formed to meet a growing DoD requirement for foreign military equipment. The company experienced rapidly growth and became a major supplier of foreign manufactured vehicles, tactical gear, arms and ammunition during the Iraq and Afghanistan wars. The company was later acquired by an international enterprise and John was retained as the CEO and board chair of the US subsidiary which had operations in seven Mid-east and European countries. He retired after a 40-year career, having been blessed with many great experiences and friends while traveling throughout the world.
In retirement, he has devoted himself to giving back to the community, serving as board chairman of state and local nonprofit organizations promoting international trade, global diplomacy, military veterans, and family wellness. He and Ona, his wife of forty-six years, have three sons, six grandchildren and five great grandchildren. 
In 2018 while researching his family ancestry, John was disappointed to find such little information on what his deceased father experienced as a Marine in the Pacific during WW II. Wanting his own grandchildren to know what happen to him in Vietnam, he has been writing that story and other life adventures to share with them.