Marianne Ivany considers her vocation as wife and mother the most important aspect of her life. Three of her children served our country in Iraq and one is a Catholic priest serving in the Archdiocese of Washington, D.C.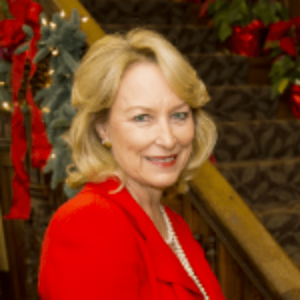 Throughout her time as an Army wife, Marianne dedicated herself to the challenge of educating military children. She established the first American preschool in Bamberg, Germany, served on a middle school advisory board in Killeen, TX, and created a summer employment and summer camp for military and State Department children living in Kuwait. She led parent workshops around the world as a member (5 years) of the Board of Directors of the National Advisory Committee of the Military Child Education Coalition. Marianne was also a consultant on the Bishop's Council of the Archdiocese of the Military Services.
As the First Lady of the University of St. Thomas, she founded the Performing and Fine Arts Society, raising scholarships for music, drama and studio arts students. She helped to raise funds for the construction of a Performing and Fine Arts Center on campus. She was the Chair of Restoration and Renovation for the historic Link Lee Mansion, which will soon be the residence of the next President of St. Thomas University.
Marianne is the proud grandmother of four beautiful grandchildren, all Army brats!!
PCS: Spring Cleaning the Army Way, Part 2

I have always looked upon our moves, courtesy of the U.S. Army, as great adventures – opportunities, really, to see the world on someone else's nickel. I never dreamed, growing up in a very small town with one, …

Read more

Spring Cleaning the Army Way – 1973

PCS: Spring Cleaning the Army Way – 1973-76  I find it extremely difficult to concentrate in the spring. When opening a cupboard, I am compelled to stop and clean out each shelf. Chipped dishes are tossed in the …

Read more