By Suzanne Rice,  St. Louis High School Coordinator, wife of COL Bill Rice, 1-15 Field Artillery, Camp Stanley, Korea
Leaving Germany just as the peace treaty ending the Vietnam War was signed, Bill and I went back to St. Louis to visit family, not knowing what Bill's next assignment would be. While on leave, he got a call from the Pentagon telling him his orders would be an unaccompanied year-long tour in the Second Division Artillery in Korea. Since I would not be authorized to go, I found a job in my hometown teaching sociology until the end of the school year in the local high school where I had done my student teaching four years before.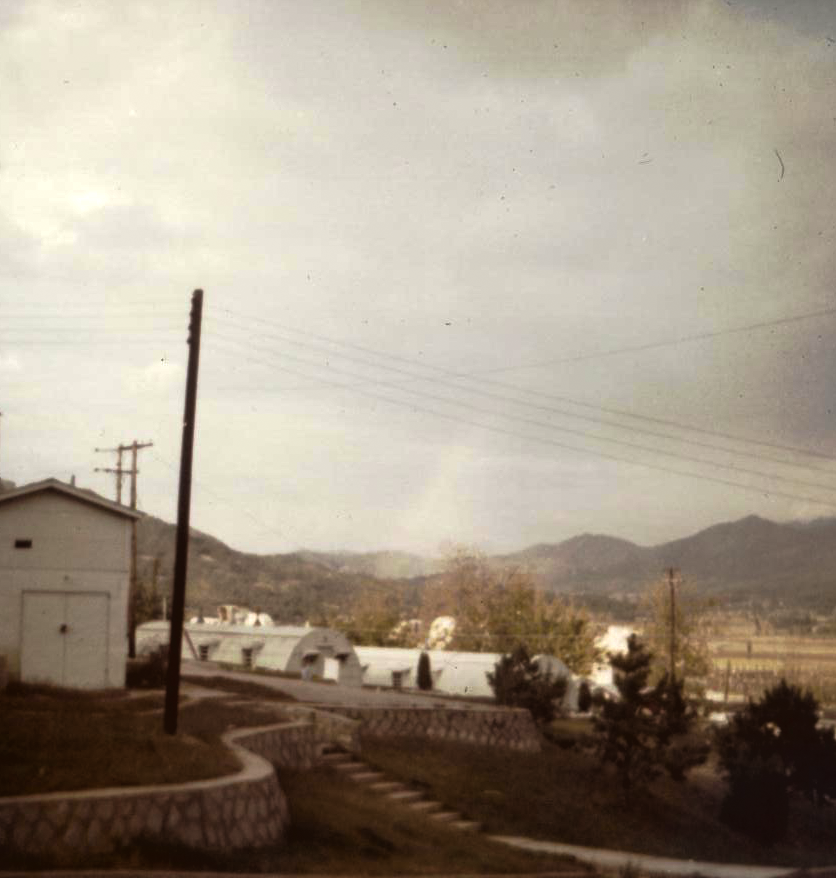 Not long after Bill arrived at Camp Stanley, he called home saying he had just seen a college roommate in Ui Jong Bu. His friend had his wife and two year old daughter living there with him. It seemed to me if they could be there, so could I. We decided that he would find a place for us (more correctly, me) to live in Ui Jong Bu – about 15 miles from the Demilitarized Zone. Even though I was not authorized to be there, I bought a ticket and prepared to start a new adventure.
We did not know at the time that MG Henry Emerson, the Second Division Commander, had decided to begin a new program – education classes for every soldier in the Division. Great idea – but where were the teachers to come from?
At that time, the years of the draft Army, there were many soldiers that did not have their high school diplomas. So, Gen Emerson decided that each soldier in the Division could benefit from a class, GED, MOS (Military Occupational Specialty), or college courses offered at the education center. Each soldier was either in a class or teaching a class. That still left a big gap, especially for those trying to do their GED. In order to fill the gap, the Second Infantry Division contracted with St. Louis High School of Hawaii to provide the materials and the teachers for this part of the program.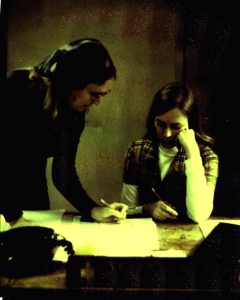 In that regard, my timing was perfect. I was recruited to teach the GED government class, weekly. Many of my students were soldiers in A Battery, 1-15 FA where Bill was the battery commander. There were no unexcused absences in my class! Eventually, I was given a new job – Coordinator of the St. Louis High School program at Camp Stanley. We had a remedial reading program for those soldiers who did not have reading skills up to the 6th grade level, and at the high school level English, Math and U.S. Government classes and even a whole Quonset hut set up as a St. Louis High School office and reading center. Many soldiers were able to earn their GED before leaving Korea thanks to the efforts of MG Emerson. There were only two other American wives who had followed their husbands to Camp Stanley – without authorization – but I was able to put them to work teaching the soldiers and they were much appreciated for their contributions to the Division Education Program!