COL Bruce Wheeler, MD, MPH, a native of Huntington, New York, spent 22 years in the US Army, first serving in the Field Artillery before medical school. COL Wheeler served in leadership positions in Germany, the U.S., and was Chief of Surgery at Keller Army Hospital at West Point. He retired from the Army in 1992, joining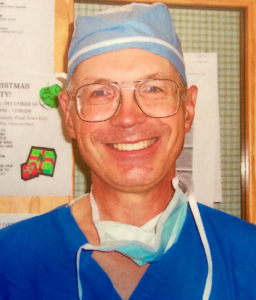 Scott Smith, a West Point classmate, and several others from the Army in practice in Tacoma, Washington. He recently retired from surgical practice after 22 years.
COL Wheeler remains active in Bible Study Fellowship, hunting, hiking, skiing, woodturning, and singing in a men's group. He has been married to Pam for 42 years, meeting her over a horse at Ft. Sill. They are blessed with two daughters and two grandchildren.