In the early 1990's it was becoming clear to a group of doctors and other medical professionals that there were many needs at Madigan Army Medical Center at Ft. Lewis, Washington that were going unanswered. There was no extra money to address these problems and no one to call on to try to help those in need. So was born the idea of creating an organization that could help the individual soldier and their families when they found themselves without the resources they needed.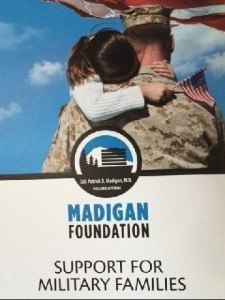 The COL Patrick Madigan Foundation was incorporated in April 1995 in Washington State and recognized as a 501 (c) 3 organization by the IRS. I am one of the original board members and the third president. It was set up to help provide for unmet needs at Madigan Army Medical Center at Fort Lewis (now JBLM, Joint Base Lewis McChord), Washington. Its mission since founded has been to support patients, families, staff, research and education. It is the first foundation established to support a military medical center. The Foundation is a Combined Federal Campaign (CFC) recipient and has given over a million dollars to support the mission with help from grateful patients, their families, and corporate donor support. Helping over 3,000 people per year, the Madigan Foundation has made contributions to support the Warrior Transition Battalion since 9/11, mostly to wounded warriors.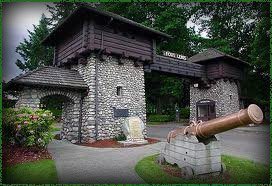 Seeing the many needs of military families, the Madigan Foundation has provided for military children with special needs like the Young Heroes program to include 4 annual college scholarships for 4 years to children with disabilities, and the Vision Support Program which provides special glasses to those children qualifying. Specialized equipment for children to make them more mobile and strollers and car seats to over 300 young enlisted families have been provided. Nursing mothers of hospitalized infants are given hundreds of meals annually, and a breast pump program for active duty mothers lead to it being adopted by the Department of the Army. Respite care for families with disabled children and child care vouchers for mothers and families getting medical care or counseling are ongoing services provided. Dental screening has been provided the past 2 years to 3 local elementary schools for almost a thousand military dependent children. Cancer patients and their families are supported as is a breast garment program and information kiosks. Residents are provided with meals while working overnight, a requirement of the residency training programs; and exercise equipment for them to use while working after hours has been made available. Meals have been provided for those who were fasting in the Emergency Room until allowed to eat when food service was not available and taxi service provided for those brought in by ambulance when transportation home is needed.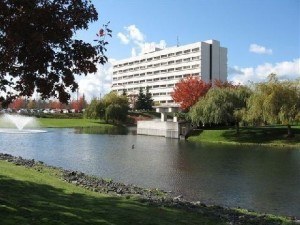 To assist and recognize the Madigan Hospital staff, the Traumatic Brain Initiative Program, the first in DOD, has been supported along with training and research needs that might never be funded. Outstanding research is awarded annually to a graduating fellow, the annual research day and the annual MG Jack Gamble lectureship on military medicine are also supported. Nurses are appreciated with an annual award and scholarship.
The presidents of the Madigan Foundation have been LTG William Harrison, MG Jack Gamble, myself, COL Dick Hoffmeister, MG Les Burger, COL Al Buck, and MG Burger consecutively, all retired military. All of these individuals have been instrumental in offering their time and energy to the welfare of so many soldiers and their families assigned Ft. Lewis/McChord Air Force Base. Working with them to support the active duty and retired men and women working at and treated at Madigan along with their families has been quite gratifying to each of us. The thankfulness of those who the Madigan Foundation has helped continues to be a source of great satisfaction. The website, Madiganfoundation.org provides more information and is updated frequently.