To commemorate the 200th story published by thedaysforward.com, we present the story of how it all began.
It was in December 2013 that the idea of thedaysforward was born on Skidaway Island, GA at the home of Eric and Sally Robyn. I was visiting my son Christopher who was stationed at Ft. Stewart only a few miles from Savannah. The Robyns had invited us to spend the day with them. After spending the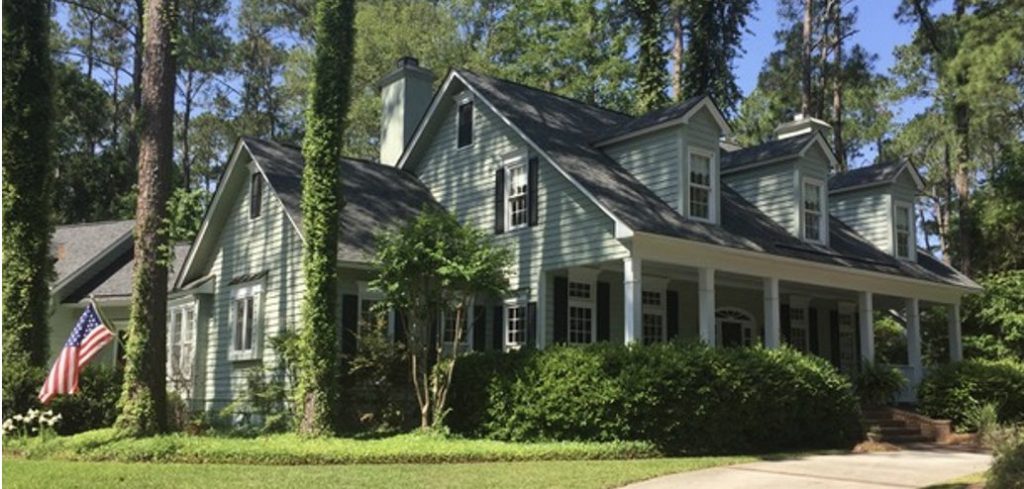 afternoon in conversation, reminiscing about Army life, Christopher (USMA 2010) said, "If all the graduates of the Class of 1969 have as many great stories as I have heard today, they need to be recorded somewhere." How to do that? Could it be a website? How in the world would we do that? Where to start?
On a sleepless night several months later, our opportunity presented itself. Having fallen asleep with the television on, when I woke up about 3 a.m., I heard a commercial:
"Do you need help with your website? (What?) We can help. (Grab my glasses.) We are Clickaroo in Peachtree City. (Peachtree City? – Where's paper and pencil?) Give us a call at 404-xxx-xxxx. That's Clickaroo in Peachtree City." I was now wide awake.
Since Clickaroo turned out to be only a couple of miles away, we decided to look into it, and they were open to our thoughts; we didn't really know what we wanted but they were willing to work with us. By this time, Christopher had left Ft. Stewart, GA and was at the Field Artillery Captains Career Course at Ft. Sill, Oklahoma. Clickaroo arranged for a conference call, and we all agreed that we should start the project even with so many questions still to answer. Clickaroo assigned one of their web experts to us and away we went. Now, where do we get stories for a prototype?
How about Sally and Eric? (https://thedaysforward.com/colonel-eric-robyn/ ; https://thedaysforward.com/sally-robyn/) Our shared stories were the basis for the idea in the first place. And I will have to write some stories. I wrote a few but kept getting calls from our Clickaroo expert – "Keep writing; we can't make a website out of nothing!" Our goal was to get something ready to show the Class of 1969 at their 45th reunion at West Point in October 2014 (barely six months ahead). Meanwhile, I contacted the Copyright Officer at West Point to see if there were any rules that we had to observe. She asked what we were trying to do. "Not sure exactly, but here is the concept: collecting stories from the Class of 1969 to share." She asked a few questions and immediately responded that she was very excited about the project since most stories of West Point grads are never shared with anyone outside the West Point community. Her thoughts were a great encouragement. As things progressed, Christopher decided that he would go to the reunion to show the prototype and to personally invite the Class members to write their stories. He would soon be finished with the Advanced Course and would be getting orders for his next assignment. Wherever he was assigned, he would take leave for the reunion weekend and fly to West Point.
We would need a name for our website. What could it be? It needs to be something catchy and somehow connected with West Point, but short and easy to remember. Brainstorm! How about "The Days"?* Ah, perfect. Clickaroo had to check if that domain name was already taken. It was. Now, what? Can we keep "the days" and add something else to it before or after? Like what? "After The Days"? Is that taken? No, but that didn't seem right. We pondered this a while. What are we trying to say with our name? We are trying to remember "The Days" – their common experiences at West Point, but after their graduation. Having started at the same place – West Point – they went their separate ways all over the world doing amazing things. How to capture that in a word or two? Finally, we decided upon thedaysforward. Not taken! Yeah!
Best laid plans…Christopher's orders for his next assignment were for Korea. He would have to report there just before the reunion. "I'll just fly to Korea, ask my new commander for leave for a week and fly to West Point to present the prototype". Sure! We tried to think of some way he could be at West Point in October. Failure! **
While we were sitting on the porch together the weekend before he was to fly to Korea, the phone rang. I ran into the house to pick up the phone.
"Mrs. Rice? I'm calling about your website."
"Our website? Really? it isn't up on the internet until Monday."
"I found it."
"Hmmm." I was very wary. Who is this person? Is this a scam?
"I was a soldier in your husband's battery in Augsburg in 1972. I've been looking for Captain Rice for a few years. I read some of your stories. I hope you will help me."
"Sure. (Still skeptical.) Go ahead."
"I was hoping you could help me convince the VA that I had an injury in August 1972. Maybe, you can help me remember some of the soldiers that were in the battery with me."
The conversation continued, but I was still skeptical until he told me about an incident that had happened while the battery was in training at Grafenwohr in July 1972. Only someone who had been there would have known. At that, I could talk to him freely. I did my best to recall things that I hoped would help him, though Bill and I were in the USA for our wedding and then our honeymoon at the time of the incident. This was just the first amazing incident that came from the publication of thedaysforward.
Soon, we had a few more stories. We received a comment from a man who had found the website and noticed a name that he recognized. Could we put them in touch? We are very careful of privacy, so we contacted the author asking if he would like to be in touch with the reader of his stories. "Yes", was the quick response. It seems that the reader of the stories had for years been grateful to the author crediting him for saving his military career by a successful surgery when the man was a young officer. The reader was now ready to retire from the Marines and wanted to invite our author to his retirement ceremony. Both were delighted to be in touch after many years.
Recently, three men contacted me through the website. Each of them had discovered the website by chance and had hoped to be in touch with Bill. Even though it was clear from one of my stories that it was not possible, they individually (they didn't know each other) wrote to us through the website. Though their stories were different, there was a key thread. Each had been an enlisted soldier in Bill's battery in 1-15 FA in 1973-74 and each of them wanted to let us, Bill's family, know how Bill had affected their lives. One of the gentlemen had been a medic who was attached to Bill's battery when they trained near the DMZ – which was often – every six weeks or so. Another soldier had been called back to the US on emergency leave; his exit interview with Bill under those difficult circumstances were life changing. They had hoped to thank him for giving them positive goals and said they had thought of his leadership and his influence throughout their lives. We were blown away with their stories. One of them since he had even been a student in my government class during the education program there. (https://thedaysforward.com/second-infantry-division-education-program-1973/) I even heard from Bill's driver through thedaysforward. I am pretty sure Bill had no idea that he had shaped their lives in that one year in Korea so long ago.
One day I received a call from a man at the Eagle Scout Association; they were looking for information about current Eagle Scouts. I gave him Christopher's info and then mentioned that Bill had been an Eagle Scout, too. I told the gentleman if he wanted to know more about Bill, he could read the website. He asked me to explain and when I did, he asked if his wife could use the stories in her 8th grade classroom. Of course! First person stories are the best.
We recently published a story that received a comment from a man who had known the author when he was a student in our author's ROTC class. It was a heartwarming story of how a few words from our author inspired his actions for the rest of his life. Amazing.
Another of our authors has been reunited with several old friends through his stories – one had served with him in Italy, and one was a priest friend that had lost touch with the family. All were delighted to be in touch again after many years. For the latest heartwarming reunion, look here at the bottom of the comment section: https://thedaysforward.com/in-gratitude-for-chaplains-2001/
Thedaysforward has provided a platform for recording the wonderful stories of the class of 1969, a chance to share these stories with anyone who wants to read them and a way for old friends to connect. The members of the Class of 1969 are even learning wonderful new things about each other after over 55 years of friendships. For thedaysforward team, it has been a unique experience to get to know more members of the "Best of the Line" and their lovely wives and widows and to showcase their amazing lives. We thank you for sharing your stories! Aren't they great!
From its inception, the mission of The Days Forward has been to collect at least one story from every member of the West Point Class of 1969 and their wives and widows. Please send in your stories. We look forward to working with you all!
*A West Point plebe's (freshman) life is filled with learning plebe "poop", a plebe term for information to be learned. Some of the required pieces of "poop" is learning "The Days". At any time, an upperclassman can demand that a plebe "give me the days." At that time, a plebe would need to sound off with, "Sir, the Days, there are xx days until Army beats (some football opponent) in Michie Stadium, xx days until Plebe Parent Weekend, xx days until 500th Night, xx days until Army beats Navy, xx days (to other important events in the cadet calendar) etc., etc. It can be difficult for a plebe to keep up with the correct number since the number of days changes – every day! (Definition with the assistance of Bob St. Onge, USMA '69)
** Five years later, Christopher again planned to be at the class reunion – 50 years since their graduation. Life got in the way. At that time, he was living in Vancouver, WA, the whole continent away from West Point and his first child was due the very weekend of the reunion. News of the baby's arrival came in a text while we were touring Washington Irving's home near the reunion hotel. We toasted the newest Class Grandson on the first day of the reunion; the new Dad missed the reunion again!