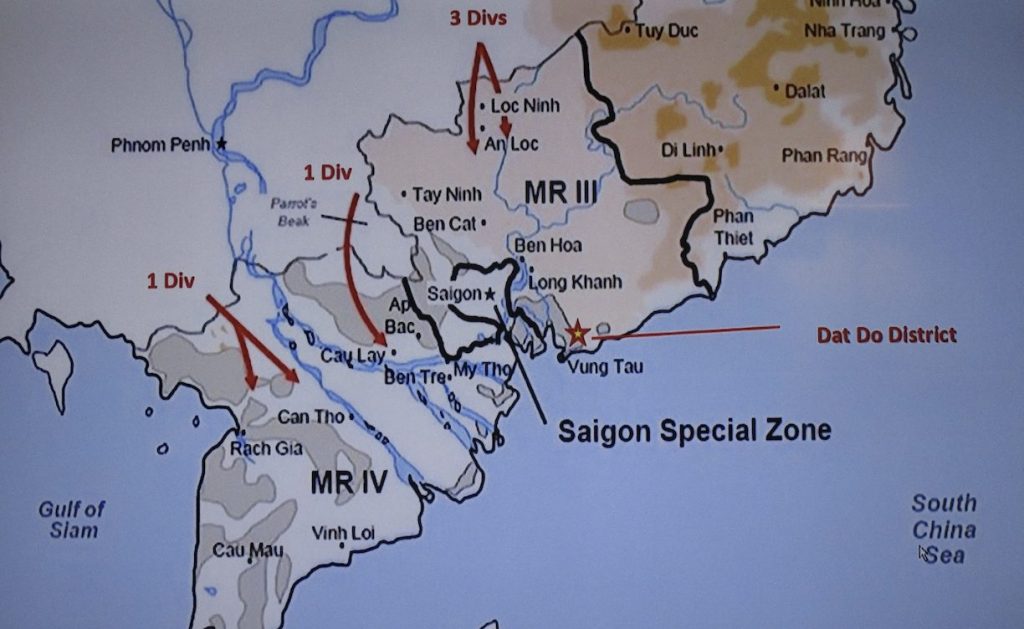 Politically, Richard Nixon was elected president in 1968 largely due to his promise to end the war in Vietnam and have "peace with honor". The war had been ongoing officially since 1961 and had become a major source of anxiety and frustration among the American people. As part of the Commander-in-Chief's process, US military assets were being reduced and tactical operations were being transferred to Vietnamese units. US army ground combat units were returning to their stateside posts and combat support and service support organizations of the air force and navy, both in country and in neighboring locales, were gradually being reduced in size. As time passed into early 1972, the predominant US force on the ground comprised the advisory teams of the Military Assistance Command, Vietnam (MACV). The peace talks among the major participants being conducted in Paris were making little progress; however, those of us still in-country were not privy to the machinations of the politicians and their negotiations. Unbeknownst to our side, the enemy was planning another major operation to turn the tables in their favor.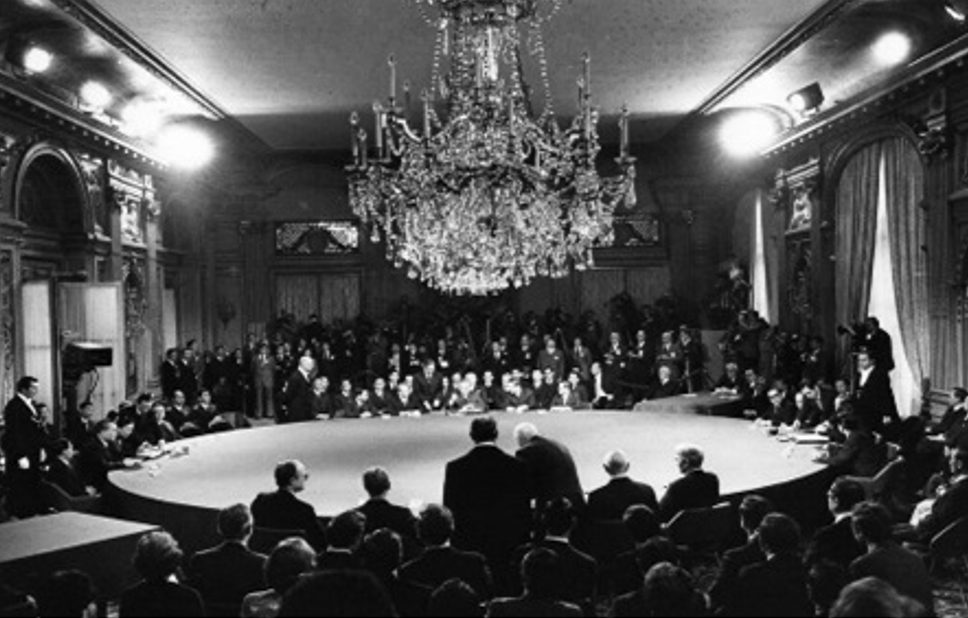 To understand the application of tactics by advisers, it helps to understand the political, geographical and military structure that we faced during our assignments. At the time, South Vietnam was divided into provinces, which roughly corresponded to our states. Within each province was a series of districts which roughly corresponded to counties. Within the district, there were villages, roughly equivalent to towns, and hamlets, roughly equivalent to neighborhoods. While many regions of South Vietnam had regular Army of the Republic of Vietnam (ARVN) troops that were engaging large enemy forces, local areas had Regional Force (RF) and Popular Force (PF) units. The RF were analogous to the US National Guard/Reserves, while the PF were comparable to a militia. The RF and PF commanders coordinated amongst themselves at the local level. Our advisor chain of command had teams in each district with a headquarters team located in the province capital. The teams had branch specific officers and NCOs, such as infantry, quartermaster, intelligence and signal, to advise our counterparts.
Under the Southeast Asia Treaty Organization (SEATO) agreement, from 1966 until December 1971, Phuoc Tuy province was occupied by the 6th Battalion, Royal Australian Regiment (RAR) of the Australian Army, which conducted all the military operations there, and consequently mitigated the need for American combat units. The US role in Phuoc Tuy during the war was strictly in an advisory capacity with Team 89 rendering tactical and logistical assistance to Vietnamese local forces and Team 78 assisting in the training of select forces.
While we advisors were not prohibited from participating in ground combat operations, the informal guidance we received was, "don't get wounded, don't get captured and don't get dead." That said, we were required to have a minimum of two Americans on the ground with the Vietnamese units out on patrol/ambush/reconnaissance activities. However, there were many times I had to leave my RTO back in the district compound maintaining communication with higher headquarters and adjacent districts, while my operations NCO coordinated with Vietnamese leaders. Technically, this was a violation of our guidance, but under the circumstances it was overlooked, in an unofficial capacity. Unlike American units, that were relatively large in size compared to an advisory team, and which had direct support from artillery and helicopter assets, we advisors, during that time frame of the war, were pretty much on our own, relying on the Vietnamese for direct assistance. Our team medic was located at province headquarters in Baria, which, under the best conditions, was 30 minutes away by jeep. Any immediate medical evacuation (medevac) assistance would have had to come from Bien Hoa also 30 minutes away by helicopter. Fortunately, we were never faced with a medical emergency that required medevac or other immediate assistance.
The Australian battalion withdrew a month after my arrival at the district, after which Australia maintained a training element. According to http://www.vietvet.org/aussie1, 'On December 9, 1971, the Minister for Defence announced that in consultation with the Vietnamese Government, Australia was to provide a 150-man Australian Army Assistance Group, including 30 instructors assigned to the training of Cambodians in Vietnam. The Group would include elements to assist in training at the Jungle Warfare Training Centre [JWTC] at its new location at Van Kiep in Phuoc Tuy Province and to assist in advising and training Territorial Forces in Phuoc Tuy Province. It was to include a small group of engineering personnel, who would be needed at the J.W.T.C. at Van Kiep, and a headquarters and supporting element. The Minister said none of the element would have a combatant role and would remain in Vietnam so long as it had a contribution to make. The first commander of the A.A.A.G., Brigadier I.A.Geddes, was appointed in December 1971.'
With respect to US assets able to support us, the closest tactical unit was 3d Brigade, 1st Cavalry division, located in the Long Khan province to our north some 30 km from my location, which was standing down and returning to the US; the last elements ultimately departed in June 1973. We also received some support from the 129th Aviation Company. Bien Hoa airbase was approximately 50 km northwest of us, and US forces were co-located with the in-country rest and recuperation (R & R) site at Vung Tau, just to our southwest.
Prior to Tet of 1972, Military Region III had begun reducing advisor presence out in the field. As part of that, the teams in the four districts within Phuoc Tuy Province – Xuyen Moc, Duc Than, Long Dien and mine, Dat Do – were withdrawn to the province headquarters located in Baria, the province capital. My operations NCO, and my radio/telephone operator (RTO) closed up and locked our quarters (which comprised a cinder block one story building with a corrugated tin roof, that was informally known as our "hooch"), and I removed all personal & military equipment.
We then relocated to the team compound in Baria, whereI assumed the role of team adjutant (who basically manages the staff) while the others augmented the headquarters.
Within MACV existed the office of Civil Operations and Rural Development Support (CORDS), which was responsible for providing military and civil support for pacification in Vietnam. Consequently, our team had civilian members from Department of State's Agency for International Development (USAID). The team continued to observe the civilian population, even though direct presence in the districts had been withdrawn. It wasn't until local forces reached out to us and apprised us of an increasing threat, that we ultimately determined the North Vietnamese were planning a major operation; their countrywide Nguyen Hue campaign was intended to occupy as much territory in South Vietnam as possible. This operation became known in US circles as the Easter Offensive. Our district teams were dispatched back to their compounds, where we resumed assisting the Vietnamese in tactical operations. The Viet Cong in our province, comprising the 274th Main Force Battalion and D445 Local Force Battalion had a lingering presence throughout the war, but were now augmented by regular North Vietnamese Army troops of the 33rd NVA Regiment.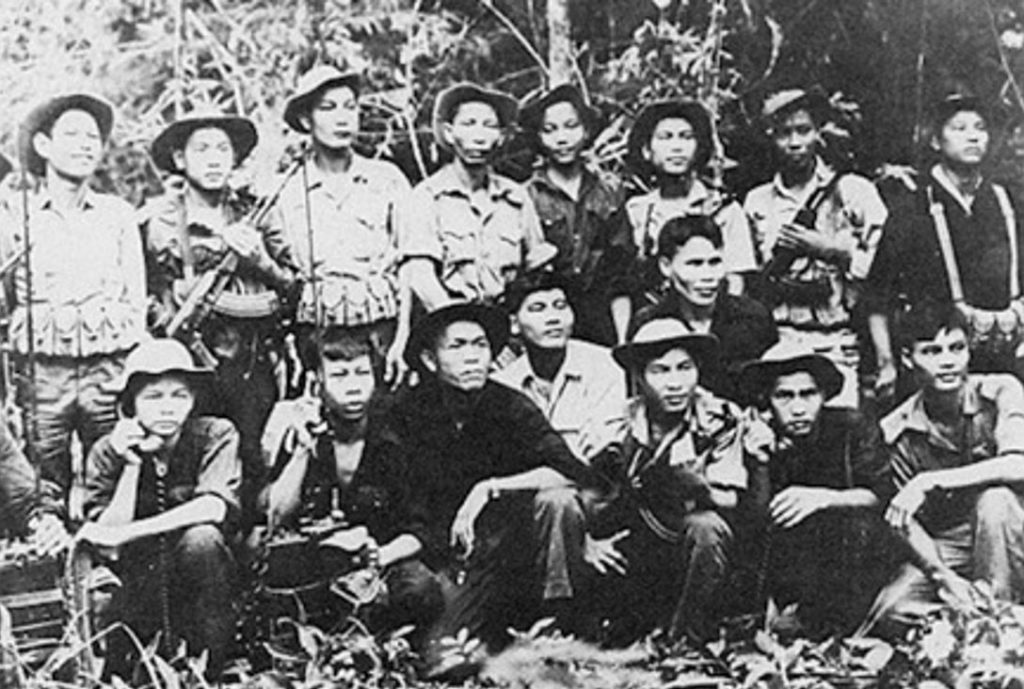 I was receiving daily reports from my counterparts of an impending attack on the district headquarters compound and the local National Police headquarters (NPHQS). My operations NCO had just taken a break for R&R and was outside of country, so I only had my RTO with me. During the third week of May, we could tell things were serious, because the local population was packing up as much of what they owned as they could carry and streaming out of the province. This was a pretty good indication that things were going to get a lot worse in the upcoming days. How much worse? We'd soon find out…