The Mission of the Military Intelligence
The Military Intelligence Branch provides timely and accurate information needed for the Army mission, relevant to those fighting on the battlefield. Using human intelligence as well as electronic surveillance, they support commanders at all levels of the force. This vital intelligence may also be shared with other parts of the military and national intelligence community.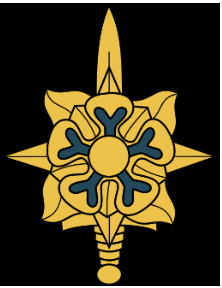 History of the Military Intelligence Branch
Intelligence personnel were a part of the Continental Army from its founding in 1775. In January 1863, Major General Joseph Hooker established the Bureau of Military Information for the Union Army. Headed by George H. Slater, Allan Pinkerton and Lafayette C. Baker, they worked directly for commanders in the field. After the Civil War, the Bureau was disbanded, but in 1885, the Army established the Military Intelligence Division (MID). In 1942 the Military Intelligence Division was reorganized and called the Military Intelligence Service and served under several re-designations until July 1987 when the Military Intelligence Corps was activated.
Motto: Always Out Front.
Color: Oriental Blue and Silver Gray
Recognition: Thomas Knowlton Award – Named for the Revolutionary War hero, Colonel Thomas Knowlton, the Knowlton Award recognizes individual's significant contributions to the promotion of Military Intelligence, the highest standards of moral character, outstanding professional competence and distinction. The Knowlton Award memorializes Thomas Knowlton and his Knowlton Raiders (including Nathan Hale) who assisted George Washington by obtaining important intelligence for the Continental Army especially at Harlem Heights in September 1776. Colonel Knowlton was killed in that dangerous mission.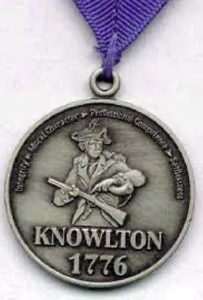 Authors Who Served in Military Intelligence Branch