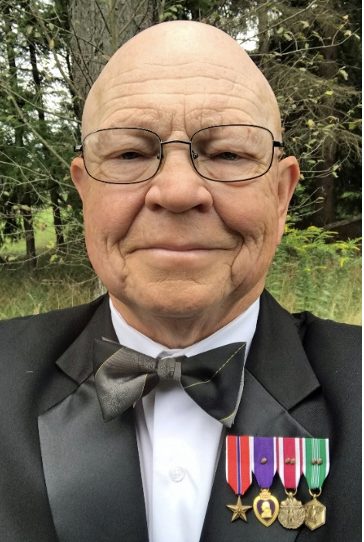 I grew up in Bellwood, Pennsylvania. My dad served the Army as an NCO retiring as a warrant officer. Since I skipped eighth grade, I was too young to be admitted to West Point. Instead, I attended Ursinus College for a year and took Calculus and English to better prepare me for academics at West Point. Without those courses, I doubt I'd have passed the very difficult math classes at West Point. Unfortunately, while at Ursinus College, I cracked my 7th cervical vertebra in my neck and struggled with pain.
Fortunately, I was able to pass the West Point physical
Although able to pass the West Point physical, I soon learned that there were lingering effects with the healing of my cracked vertebra. While participating in Corps Squad screening for the freshman 150-pound football team, I would suffer sharp pains in my neck every time I took a hard hit to the helmet. After a few such hits, I knew I had to quit. Fortunately, the coach allowed me to come back to the team my junior year and I played for the remaining two years. The same coach offered me a baseball manager position after he determined I was not to be one of the freshman selected to the baseball team.
I earned a master's degree in mathematics from Penn State, following which I returned to West Point and taught mathematics. Back then, calculus was the big hurdle that most cadets faced. Realizing the Academy was flunking out some talented leaders, In mid-1977, I proposed what was essentially a remedial pre-calculus program for cadets unprepared to tackle and thus succeed in plebe math. The proposal was accepted, and, in the Fall of 1978, MA-100 became reality. I just recently learned that it is affectionately called "Rock Math" by the cadets. Regardless of what they call it, I have no doubt that it kept many of them from flunking out.
I went on to hold a series of Director and Associate Athletic Director positions at Syracuse, Maryland, and the University of Akron. In addition, I served as the Associate Commissioner of Conference USA and for my last eight years, the Director of Athletics at Chowan University in North Carolina. Upon my retirement, I was named Athletics Director Emeritus. In November 2019, I was humbled and honored to be inducted into the Chowan University/Jim Garrison Sports Hall of Fame.
I remained in the U.S. Army Reserves, completing 26 years' total service, with eleven years active and 15 years reserve, retiring as a Lieutenant Colonel. I am married for over 50 years in May 2020 with three adult children, one who followed into college athletics. Now that I am finally retired, I enjoy golf, bowling, hunting and fishing, travel, and spoiling my six grandchildren.
The Old Man – 1970

Once back at Division Headquarters, I was assigned to lead the Americal's "Kit Carson Scouts" program. My "soldiers" were former NVA (The North Vietnamese Army or as they were …

Read more

The New Shavetail – 1970

I arrived in Vietnam in August 1970 as a 1st Lieutenant and was assigned as a Platoon Leader of 2nd platoon, B troop of the 1st Battalion of the …

Read more