by Eric Robyn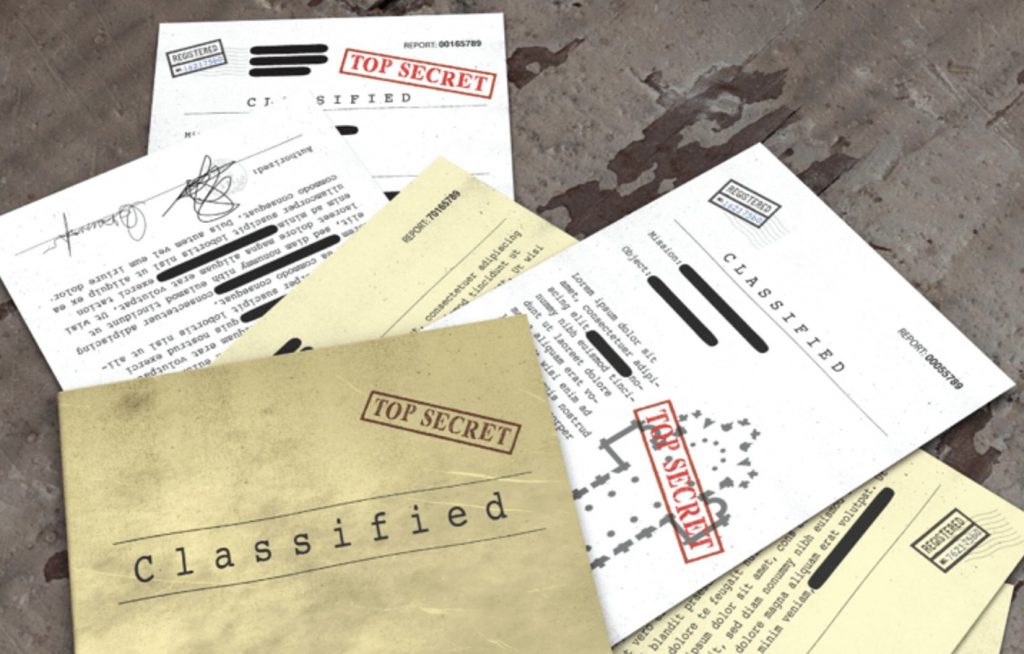 1971 … a period of extreme turbulence in the Army and American society.
I had just returned home from Vietnam. Reunited with my wife Sally and 8-month-old son, Paul, I quickly packed them up and flew to my next unit in West Germany. Assigned to the 210th Field Artillery Brigade, we arrived in April 1971 in the town of Ansbach, about 35 miles west of Nuremberg. *
Although our sponsor was a no-show, when we finally arrived at the BOQ (bachelor officer guest quarters) in Ansbach, we were warmly greeted by my dear friend and West Point classmate Bill Rice, https://thedaysforward.com/bill-rice/ who was assigned in the Brigade headquarters as Assistant S-3 (Operations). Bill and I had known each other since grammar school days in St. Louis and later graduated together as members of the US Military Academy Class of 1969. Unmarried at the time, Bill generously helped us get settled in Ansbach, even loaning us his car while we waited 2 months for ours to be shipped from the States. Incidentally, Bill and I shared the same promotion orders to captain and pinned on captain's bars standing side-by-side on 4 June 1971, 2 years to the day from our graduation at West Point. We laughed about the simple fact that every first lieutenant who survived to his 2d commissioning anniversary was automatically promoted to captain, so it was no big deal … a handshake, a beer with friends in the club, and a wife who never let me forget I failed to invite her to the ceremony! We soon learned that promotions thereafter were increasingly competitive and slow to come, but much to be celebrated with wives, family, and friends!
I was assigned as the Brigade S-2 (Intelligence Officer) on arrival and would be responsible for safeguarding and maintaining all classified documents and material in the brigade headquarters. With nuclear weapons capability in all our subordinate battalions, we managed literally thousands of pages of documents (all on paper, no computers!) ranging in classification from the lowest "For Official Use Only" to "Confidential", "Secret", to the highest "Top Secret."
To assist me in this daunting mission of guarding, organizing, inventorying, and insuring accessibility to authorized users, I was assigned an Intelligence NCO, Sergeant First Class (SFC) Gonzales. He was an experienced and wise NCO who had done this type of work for several years. Anyone with proper clearance and "need to know" could sign out and return whatever document he needed at any time, noting name, date, and time in our register. SFC Gonzales meticulously maintained records of daily inventories and accountability checks in our logbook. At that time, all nuclear capable artillery units operated under a "zero defects" atmosphere when it came to any nuclear operation: assembly, transport, guarding, deployment, communications, surety procedures, etc. In the S-2 shop, we were not directly handling actual nukes like Bill, so we weren't under the same gun as Bill, so to speak. Nonetheless, we all felt we were always under the intense scrutiny of higher headquarters. Lots of young Field Artillery officers lost their careers by messing up a nuclear inspection!
I was on a fast track of learning the intricacies of classified information, when, as part of many USAREUR unit and headquarters relocations that year, we moved the brigade headquarters to "Herzo Base" in the summer of 1971.** This move required the construction and certification of a secure, reinforced bank-like vault with a dozen high security, fireproof filing cabinets to maintain classified documents to include Top Secret materials, as well providing work space for our desks.
A few weeks after we had safely moved and accounted for all the classified documents and material in our newly certified vault, SFC Gonzales informed me that he could not find a classified document and considered it might be lost. That got my attention quickly! He explained that during his regular inventory, he could not find the 7th copy of a 3-paragraph, 1-page Confidential document. He showed me the original document, with its paper-clipped 6 carbon-copies ("onion-skin" or "flimsies," as we called them). Sure enough, the original Confidential document clearly stated, "Original plus 7 copies." When I read the document, I realized it should never have been classified Confidential by the VII Corps G-4 (Logistics). It referred to a very minor administrative instruction for a military exercise applicable to another unit outside our brigade. But it was classified, in our vault despite its irrelevance, and I was responsible for it. Our records showed the original and copies had been checked out by our brigade S-3 and S-4 sections, so SFC Gonzales and I spoke with everyone who had access, and searched through our vault and all our files, but could not find that single flimsy copy.
I realized that if that flimsy could not be found, I would have to report a missing classified document within 24 hours to VII Corps, which in my mind spelled the end of my career. I let Bill Rice know the situation and he sprang into action quickly, helping to search the entire headquarters, working with me late into the night. But, alas, no 7th flimsy could be found. The next morning, I reported the situation to the brigade executive officer and brigade commander, woefully aware that this incident would reflect negatively on them and our unit when I sent in the report of a missing classified document. The entire brigade staff was now fully engaged to locate that flimsy. The next three days were stressful, not only in continuing the search, but also in hearing other ideas on how to "fix" the problem.
One simple suggestion was to contact the originator who initially classified the document and have him declassify it and thus, instantly, resolve the problem. I contacted the originating officer at VII Corps headquarters, but he showed no interest in reviewing the document or its classification. Door shut!
Pressure built from other sources simply to destroy the original document and its 6 flimsies and then complete a destruction certificate attesting that the original and 7 flimsies were destroyed by shredding and burning. Of course, I would have to be the attesting officer, swearing that I had witnessed the destruction. Here is where my 4 years of living within West Point's Honor Code ("A Cadet will not lie, cheat, steal, or tolerate those who do") caused me to stop and consider.
Bill had heard this idea as well. We discussed the implications. We both knew what the harder right demanded, and I knew I had only one course of action to follow for a clear conscience. My decision was simple: report the document as missing, insignificant as it seemed to be, and let the chips fall where they may. I did so and resigned myself to await the investigation from VII Corps.
After 3 agonizing days, the 7th flimsy mysteriously showed up on SFC Gonzales' desk. We never learned who returned it, who had it or where it had been, but we gratefully announced its recovery. The investigation was canceled by Corps to everyone's relief. I continued to serve as S-2 for a few more months before taking command of an artillery battery, but for the remainder of my career my gratitude deepened for the foundation of Honor laid at West Point, and the loyalty and encouragement of friends such as Bill Rice.
There would be many other times in the years ahead when I would be tempted to cut corners or shade things to avoid problems, but the deeply ingrained sense of "choosing the harder right instead of the easier wrong" (as we recited in the Cadet Prayer), would always be a guiding light. As the Scriptures put it in Luke 16:10: "He who is faithful in a very little thing is faithful also in much." It is often the little "flimsy" things that trip us up … or challenge us to overcome.
CADET PRAYER
O God, our Father, Thou Searcher of human hearts, help us to draw near to Thee in sincerity and truth. May our religion be filled with gladness and may our worship of Thee be natural.
Strengthen and increase our admiration for honest dealing and clean thinking, and suffer not our hatred of hypocrisy and pretense ever to diminish. Encourage us in our endeavor to live above the common level of life.
Make us to choose the harder right instead of the easier wrong and never to be content with a half-truth when the whole can be won.
Endow us with courage that is born of loyalty to all that is noble and worthy, that scorns to compromise with vice and injustice and knows no fear when truth and right are in jeopardy.
Guard us against flippancy and irreverence in the sacred things of life. Grant us new ties of friendship and new opportunities of service. Kindle our hearts in fellowship with those of a cheerful countenance and soften our hearts with sympathy for those who sorrow and suffer.
Help us to maintain the honor of the Corps untarnished and unsullied and to show forth in our lives the ideals of West Point in doing our duty to Thee and to our Country.
All of which we ask in the name of the Great Friend and Master of All. Amen.
* The 210th Field Artillery Brigade (at that time designated as a "Group"), was part of the VII Corps of the US Army, Europe (USAREUR), then comprising the bulk of NATO's (North Atlantic Treaty Organization) defense against the -Soviet Union and Warsaw Pact forces threatening Europe. Incidentally, one-third of the US Army's combat divisions and one-fifth of its total manpower was assigned to USAREUR … the deterrent "trip wire" of the Cold War.
** In the West German town of Herzogenaurach, called Herzo Base, because it was a former Luftwaffe Messerschmidt fighter base in WWII. This quaint German village was about 20 miles from Nurnberg and 15 miles from Erlangen.