\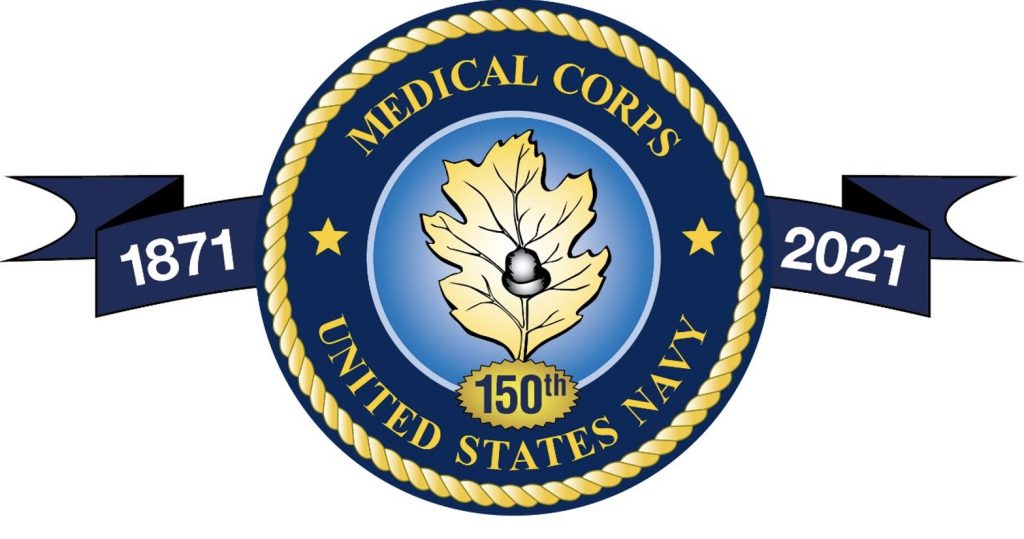 I, like my WP '69 classmates, have had the good fortune during my military and civilian careers to have met some really remarkable individuals along the way. For me, one of the most memorable was Edward M. Feldman, Lt. Commander, USNR, DO, USN Medical Corps.
I met Ed through my wife who was one of his patients when we lived in Westlake Village, CA. During her initial visit with Ed, when he was taking her medical history, she mentioned that I was former military and West Point grad. Ed stated that he was also former military and that we should get together some time. My wife and I both thought that he was just being polite. Some months later I had occasion to accompany my wife on a routine visit to Ed. While I was sitting in the waiting room, a side door opened and out walked a slight gnome-like man in surgical greens. He glanced around the waiting room and when his eyes settled on me, he walked over and introduced himself. He then invited me back into his private office where we proceeded to tell Vietnam war stories. Finally, as the patient load began to back up, his head nurse came in and ran me out so Ed could get back to his medical practice!
We both enjoyed the bittersweet memories and discussion as former military are wont to do. Some of the stories we told may have even been true! At that time, I had no idea of Ed's Vietnam history and valor.
I mentioned Ed to another of my former local military friends and he was surprised that I was not aware of Ed's Vietnam experiences. I started to so do some research on Ed and was surprised to learn of his heroism, initiative and decorations. A truly remarkable individual. His humble demeaner had kept all of this hidden during our first meetings.
To me Ed seemed like an unlikely hero. He was a feisty small statue individual from Brooklyn, NY. Raised in the Jewish faith, he was the caricature model of brash cockiness. His stories of early life in Brooklyn were classic tough life stories. Ed decided that he would pursue medicine as a career. He earned a BS from Columbia University and obtained his DO degree from Kansas City University of Medicine, College of Osteopathic Medicine.
Like most in the late '50s – early '60s, Ed was very patriotic. His love of country led him to volunteer for the US Navy Medical Corps and to eventually volunteer for VN.
In country for only a short while, Ed volunteered to serve with the Marines at Khe Sanh. He served as one of the surgeons at Charlie Med (Khe Sanh, Marine medical facility) for the entire siege.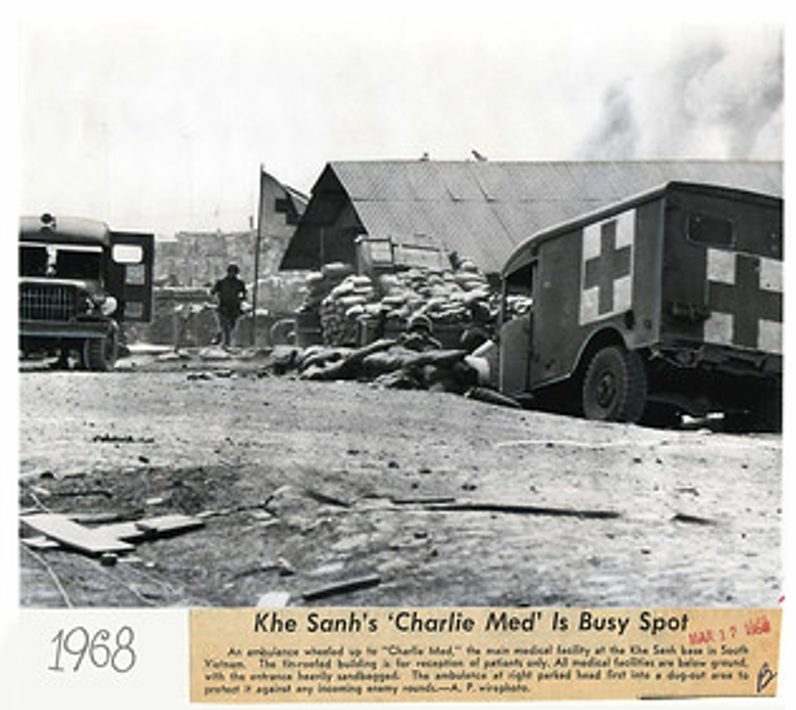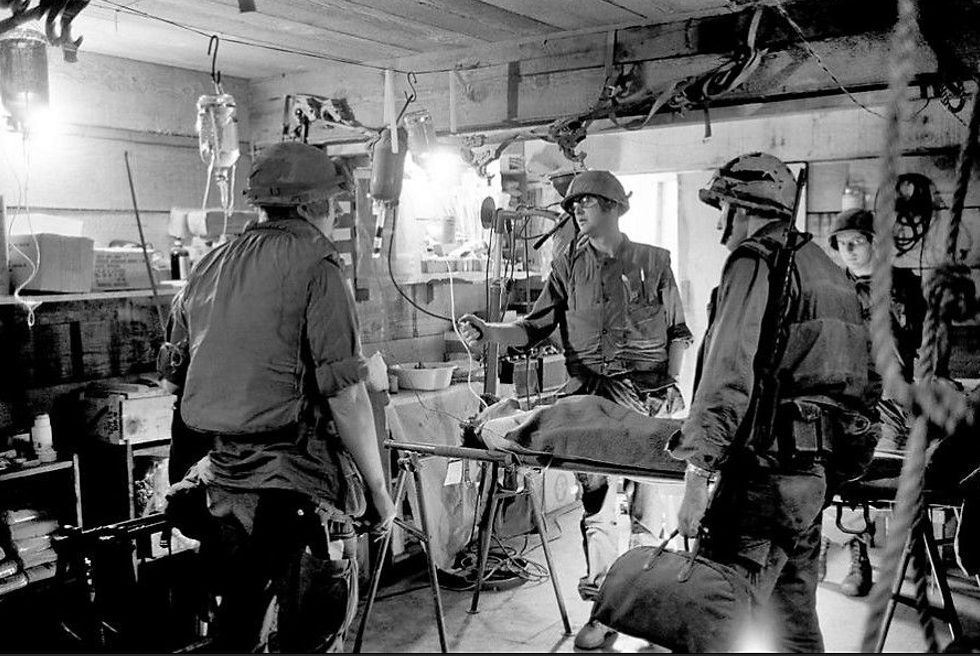 During one of the frequent assaults a young Marine casualty was brought to Charlie Med with an 81mm mortar round imbedded in his abdomen. As the protocol at that time was to minimize the potential for more casualties, the standard practice would have been to isolate the young Marine as far as possible from other troops in case the 81mm mortar round detonated. Ed decided that this was not the way to proceed. Ed and a volunteer corpsman set up a waist high sandbag bunker around the Marine, put on flak jackets and helmets and lay over the edge of the bunker with flashlights to operate and remove the unexploded mortar round. The round was successfully removed and given to ordinance techs who took the round to the defense perimeter for detonation. No casualties.
Ed was awarded the Silver Star for this action. The young Marine recovered and lived a normal life. To my knowledge he is still alive. He remained in contact with Ed for his entire life. This selfless act by Ed caused him to become somewhat of a legend to Marine grunts, particularly Khe Sanh survivors. I had occasion to see just how much Ed was revered by Marines when I was his guest at several Marine Corps functions.
Ed's pugnacious medical support (usually disregarding medical SOPs) of troops on the ground continued.
In Sept. '68 (as we were enjoying football in the Fall of our First Class year) Company A, 1/61st. Mechanized Infantry, US Army was engaged in a desperate action in VN. The company was deployed on a ridge line and about to be overrun by North Vietnamese regulars. There was a steady stream of casualty evacuations by helicopter. The casualties were taken to a Marine aid station where Ed was on duty as surgeon. As the battle continued into the evening with bad weather approaching, the Medivac missions would have to cease due to lack of visibility. One of the pilots asked for a corpsman to volunteer to return to the battle site and remain overnight as the besieged company no longer had any functional medics. Ed decided that his presence at the battle site would be more effective than a corpsman so he volunteered to fly out to the site and remain as long as he was needed. A very rare occurrence for a doctor to undertake such a mission.
Upon disembarking at the battle site, Ed learned that all of the company officers and senior NCOs were hors de combat. Entrenched in an M113 APC Ed decided that his own and the company's survival depended upon obtaining effective leadership. In desperation he took tactical command of the company. He backed the remaining M113s up the ridge line, and formed a defensive perimeter. In addition to tactical command of the company he also provided medical assistance where he could. The company was relieved 2 days later.
For his actions Ed was nominated for the Medal of Honor. An excerpt of his MOH submission follows:
This is a very unusual case in which a Navy Doctor performed with conspicuous gallantry and intrepidity at the risk of his life above and beyond the call of duty, by voluntarily responding to a call for help from an Army Mechanized Infantry Company that was under the command of a Marine General.
On 4 September 1968, Army Company A, 1/61st Mechanized Infantry was about to be overrun by a larger North Vietnamese Army force. Navy Lieutenant (0-3) Edward M. Feldman, Medical Corps was under no obligation by orders or command relationships to do so, risked his life by volunteering to fly through a typhoon that had grounded most aircraft to jump into a "hot" Landing Zone that was receiving heavy artillery, mortar, RPG and direct weapons fire to selflessly and repeatedly exposed himself to enemy fire as he moved throughout our dispersed company to save the lives of our wounded, at times having to return fire in self-defense. Feldman eventually took operational control of A Company, when he realized most of our officers were casualties, and guided us to a better defensive position, all while under enemy fire. He then arranged and executed, while still under fire, a daring nighttime medical evacuation of the severely wounded and some of the dead. Feldman refused to be evacuated; he chose to remain with us for two more days to provide both leadership and medical support to the wounded that could not be evacuated.
By the end of this battle, when our unit and Dr. Feldman returned to our respective home bases, we learned that about 60% of our company had been killed or wounded and about 25% of our unit received decorations for valor. Unfortunately, we did not learn until some 30 years later that Dr. Feldman – whose Medical Battalion had no command relationship with our unit – was never recognized for his extraordinary heroism. That is when we started our efforts to recommend him for a Medal of Honor.
For reasons unconscionable to me, Ed was denied the MOH even after 3 resubmissions. He received the Bronze Star with Combat V.
My own conclusion was that his MOH submission was an orphan among the services. Ed was a Navy doctor, assigned to the Marines who rescued an Army unit. Neither the Navy nor Marines had any skin in the game and the Army was somewhat embarrassed. None of the politics seemed to matter to the troops whom Ed saved. They continued to resubmit the application for Ed's MOH, the most recent resubmission being in 2017.
I became a good friend of Ed's and was privileged to remain so until his death. I even had occasion to introduce Ed to John Feagin '55 (whom we all knew as the head orthopedic surgeon when we were cadets) https://thedaysforward.com/tribute-to-army-docs/. They got along famously sharing a surgical scalpel project.
Poor health caused Ed to retire from his medical practice in 2016. Ed and his lovely wife, Patti, moved to a very nice retirement community near San Diego. As it was bit far for me to drive, I knew that Ed still needed the constant interservice "insults and rivalry" common to our generation. Therefore, I recruited my WP classmate, Dutch Harmeling (a San Diego resident), to fill in for me. Needless to say, Dutch and Ed immediately became friends and sharers of the military heritage (and subsequent insults).
ED's education was a reflection of the times and he was not immersed in military lore with McAuthur's "Duty, Honor, Country" speech thundering in his ears and thoughts-as we were. Ed's intense love of country was born of personal, religious and family pride based on the opportunities offered in America. His love of country and its soldiers, sailors and marines was always on display. When I think of the definition of patriot – I think of Ed Feldman.
Ed passed away from complications of Agent Orange and was buried at Miramar National Cemetery on 17 Oct. 2017. Dutch and I were able to attend his military funeral. While Ed was not a grad, I have not met anyone along the way who lived and practiced the West Point motto of Duty, Honor, Country more than Ed. Of all the remarkable individuals who walk the halls of my memory, Ed is one of the best and deserving of a toast when next you reminisce about Viet Nam.