Steve's story is a surprise ending to George Coan's "Diary of a Carpool" story – even George doesn't know the twist in the story! Please read George's story first and then come back here for the rest of the story: Diary of a Carpool
I usually can't remember what I had for breakfast but I do believe that the
car we drove at Ft. Sill during the Field Artillery Officers Advanced Course was a white Mercedes Benz sedan that was shipped back to the states from Germany. Before you ask how we could afford a MB on a Captain's pay, let me explain.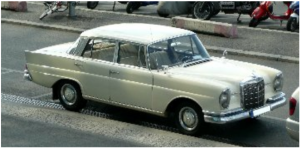 After serving a year in Vietnam we arrived in Wiesbaden Germany in 1971 where we joined the 5/81st Field Artillery (Abn). Initially we bought a small blue 1971 Fiat Sports Coupe that lasted a couple of years before we had to replace it with a "motor pool special" Volkswagon station wagon that had to have had at least 10 previous owners and 3 different motors.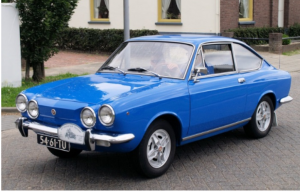 At the time it wasn't unusual for these used cars to be sold multiple times as each owner rotated to his new duty assignment. Realizing that we would have to have an actual car when we returned to the states in 1974, we weren't sure whether to buy one in Germany or wait until we returned to the USA.
A close friend and fellow Battery Commander in our unit had been driving a Mercedes Benz purchased from a German automobile broker in the Baumholder area. He told us that the guy would search throughout Germany and locate a used Mercedes Benz in good condition that would fit into our budget. Needless to say, his search was successful and he presented a Mercedes Benz to us that had just under 100,000 miles on the speedometer. It put our Volkswagon station wagon to shame and we were hooked.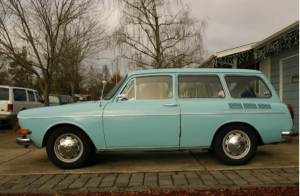 That would have been the car we piled into on the days I had carpool duty. I left the Army in February of 1975 and moved from Fort Sill to Dallas, Texas. The car lasted just over a year until it broke down on my way to the office one day. It was hauled into the local Mercedes Benz dealer for repair. I remember telling the experienced Mercedes Benz mechanic that it only had a little over 100,000 miles at the time. He just laughed and said he had worked on these cars for many years and he was sure that this car had at least 300,000 miles on it!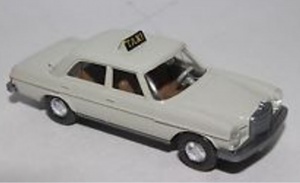 Someone had rolled back the mileage gauge. He said that it probably was used as a taxi cab! The other Captains who carpooled with me thought we were traveling in luxury. Instead, no one including me realized that we had been traveling in a used taxi cab that whole year!