The Mission of the Air Defense Artillery
The Air Defense Artillery specializes in anti-aircraft weapons such as surface to air
missiles helping to "protect the force and selected geopolitical assets from aerial attack, missile attack, and surveillance."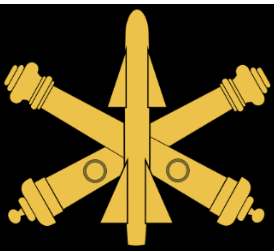 History of the Air Defense Artillery
The forerunner of the Air Defense Artillery was the Coastal Artillery. Prior to 1901 each
of the seven artillery regiments contained both heavy and light artillery batteries. In
February 1901 the Artillery Corps was divided into two types: field artillery and coast
artillery. The Coast Artillery was designated to provide all US-manned heavy artillery
(155 mm gun and larger), railway artillery, and later anti-anti-aircraft artillery units. The
air defense artillery inherited the heritage and traditions of the coastal artillery. It was
during the Vietnam War that the Army realized that Air Defense Artillery once again
needed to be a separate entity. On June 20th of 1968, Army Air Defense
Artillery became a separate branch.
Motto: First to Fire
Authors Who Served in the ADA