As a cadet my vision of the Army was based primarily upon interaction with the officers and soldiers at the Academy and those few trainers whom we met during summer training. Needless to say, it was not a representative cross section but how was I to know. I thought that all officers owned lined capes to wear with their mess dress blues!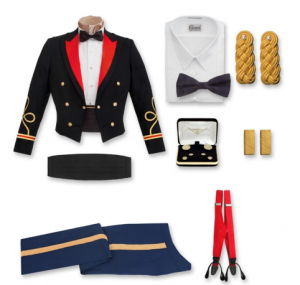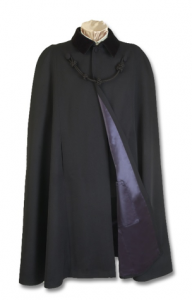 Ranger, Airborne and Engineer Basic provided a little better perspective but not much and so after completing Engineer Officer Basic Course, I was turned loose on U.S. Army Europe's (USAEUR) 12th Engineer Battalion located in the tiny hamlet of Dexheim, West Germany.
I arrived after my sponsor decided that I really didn't need to spend the night at the Rhein Main Visiting Officer Quarters, so he pounded on the door and told me we were going to the unit so that I could be at morning formation. A bleary eyed Second Lieutenant Drower finally arrived at his new home about 1:30 in the morning.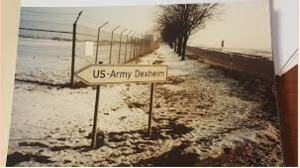 The next morning was my introduction to the Vietnam-era Army in Europe and it was a doozy. My suspicions were raised when I attended the morning parade formation. Most platoons in the battalion contained all of 8-10 soldiers vs. the normal complement of 28-30; there were only three Captains in sight. Two of these Captains were company commanders while the other four companies were all commanded by First Lieutenants. Since officers usually came down on orders to Vietnam after 12 months, most of the officers had me by only a couple of months in seniority and experience – it was going to be a case of the blind leading the blind.
I was assigned as Heavy Equipment Platoon Leader but due to low staffing created by the turbulence of Vietnam transfers and enlistment completions, many duties were shared. I found myself in a dusty, windblown Motor Pool reading off the daily preventative maintenance (PM) checks to a line of 5-ton trucks – none of which were assigned to me.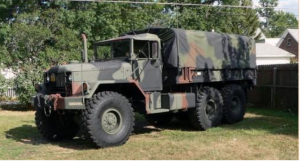 The only problem was that there were drivers for only about 10% of the vehicles and so most of the trucks just sat there accumulating dust. After completing the PM's, I decided to wander along the lines of trucks and personnel carriers spread around the Motor Pool. I came across 4 troopers in various vehicles, all of whom were well into a marijuana induced nap! I rousted them out and when I reported the incident; I learned that this was a routine occurrence.
My first week came to a fitting conclusion on Saturday afternoon. Instead of turning everyone free, the Battalion Commander decided that the motor pool needed cleaning and everyone turned out with a broom. Unfortunately, the post was surrounded by fields and vineyards. In early March the clouds of dust rolled across the entire post and our cleanup efforts reminded me of King Canute trying to hold back the sea with his raised hand. I couldn't have invented a better symbol for the frustration of US Army in Europe.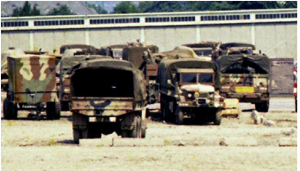 No training at West Point or anywhere else had prepared me for the futility and the frustration of USAREUR in 1970/71. I soon found out that the drug problem was severe and evening barracks checks frequently led to an entrance into a room illuminated by a black light and smoking pipes and other articles piled in the center so that nobody could be linked to them. I was thankful that I was low on the totem pole because I really felt for the poor Battalion Commanders whose careers depended on the efficiency and effectiveness of their units – they didn't have a chance.
As time went on, staffing levels improved, the Vietnam drawdown meant that experienced officers and non-commissioned officers could stay in the unit for more than 12 months, and tough drug policies began to have a positive effect. I never ceased to get a special feeling when I led my company out the gate on an early morning alert and we would roar thru the local towns. The untiring efforts of officers, NCO's and many ordinary soldiers turned the 12th Engineers into a very good unit fully capable of carrying out all of our combat engineer missions including bridging the Rhein in conjunction with other engineer battalions. Nevertheless, I will not forget my introduction into the "hollow army" and it is a warning about what can happen when the hierarchy refuses to recognize the reality of budgetary and personnel limitations on real life units.