What's the "Wow Test" and why does it matter to my business? Well, let me tell you a story.
The setting is the Vietnam-jungle; hot, talcum powder dust, dirt, the entire genus of ant – you get the picture. I am an armored cavalry platoon leader1
Providing security operations for Rome Plows (huge bulldozers made in Rome, GA specifically designed to create large swatches of open land in Vietnam jungle/heavy brush. Easier to spot enemy troop movements; less places to hide.) along with the rest of my troop.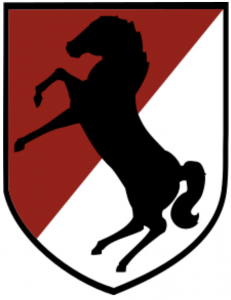 Typically, my troop, E Troop, operated by rotating two platoons on the security mission with the Rome Plows while one platoon remained with the troop Headquarters to provide additional security and to perform maintenance on weapons, vehicles and of course the soldiers. This rotation scheme would put each platoon out in the bush for 4-5 days at a time performing day time patrols and night time ambushes. The platoon serving troop Headquarters security would always conduct inspections of vehicles and weapons at the end of the first day back with the troop to be sure they were 100% ready to return to the operational missions.
One morning, a multiple-tour veteran NCO challenged me to personally inspect his track and weapons that afternoon. The gauntlet was being thrown to see how much the new 'Lt.' knew. I accepted the dare.
All day the level of activity on his Sheridan tank was frenetic — honor was at stake here.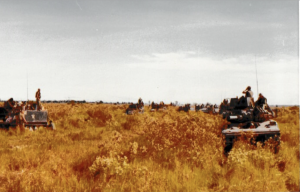 The hour of decision arrived, and I walked over to his vehicle, accepted his report and salute and climbed onto the vehicle, ready to impress that I knew a thing or two that they had overlooked. I navigated my way to the rear of the vehicle to begin the inspection at the engine compartment. Alas, all of the grill doors and decks that protected the engine were already removed to open the engine for easy access and inspection.
I stopped dead – not quite sure of what I was seeing. The engine before me looked like it belonged on the cover of Hot Rod magazine.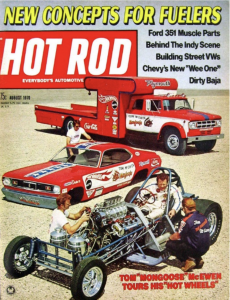 Spotless. Gleaming. Certain components painted blue; others red; exhaust pipe polished – it looked like a stock car engine on proud display by a NASCAR pit crew.
The only word I could say was "WOW!" And I thought: "Do I insult the crew by even checking the oil? Of course, it will be correct". But I went through the motions and, as predicted, found no faults.
Same for the turret compartment – flawless – spotless -'eat off the floor' trite clean. Weapons – same. In my entire Army career in and out of countless tank turrets and other armored vehicles, I never again saw such a display of pride.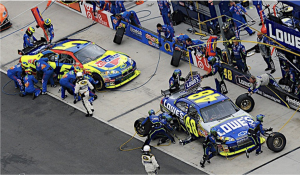 Well 'so what' you say? Here's the 'so what'. The Sheridan class of vehicle I inspected that day had a terrible reputation in Vietnam for unreliable fire control-sensitive to heat, humidity, dirt – that could quit firing after a few rounds. Not a good thing in a firefight. But this NCO's vehicle never broke down, never quit the fight; typically, he expended all his basic load and then would maneuver to the side of another Sheridan that had malfunctioning systems, offload their main gun ammo onto his vehicle, and continue the fight. This scene repeated over and over.
The moral – individuals with that much pride will never let you down. Some days I cannot remember what I had for breakfast – but I have never forgotten the lesson that young NCO taught me that day 40 years ago.
So back to the original question – how is the 'Wow' Test relevant to you and your business? To answer, I simply ask the question: "How do you want to be perceived by your clients?" When your clients look at your product; your company vehicles; your employees dress and manners; your store layout; your back office organization, your presentations, you – everything – are they stopped in their tracks to think or say, "Wow — I've never seen anything or anyone that has shown so much pride in their work?" What does the mere appearance of these indicators say about your company and its ability to perform? "Wow!" with gusto is what you want — make that happen and watch your reputation as a company "that can be counted on" grow.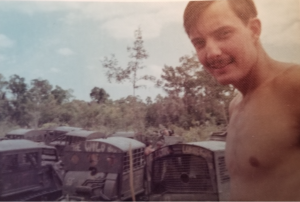 1Author's footnote: My platoon was one of three platoons that made up E Troop, 2nd Squadron, 11th Armored Cavalry Regiment. My platoon was typical – ten armored vehicles; comprised of three Sheridan light tanks; six armored personnel carriers and one mortar carrier and manned by approximately 40 soldiers. The mortars were typically aggregated at the Troop Headquarters.
E Troop also had a headquarters platoon that comprised maintenance and supply teams, mess operations, and troop command vehicles and personnel. 2nd Squadron had three such troops – E, F and G Troops plus a Field Artillery battery of six 155 self-propelled howitzers (cannons), aviation assets and, of course, various maintenance, admin and supply activities. At this juncture in the war, 2nd Squadron was the only unit remaining of the 11th Armored Cavalry Regiment. The others had redeployed home in early 1971.