By Joseph C. Gelineau : Military Art and Engineering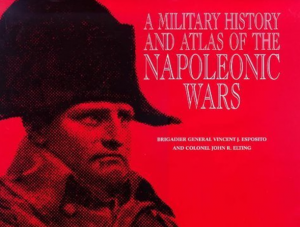 I remember in my Firstie year being intrigued at the thought of taking the course "Military Art and Engineering". They even had a Department there by the same name, based on the studies and publications of a Brigadier General Vincent J. Esposito. Napoleon was clearly my favorite, as I was fascinated by his generalship, and his ability to out think and out perform the greatest armies of Europe. Later, as I went out into the world, first as an American Army Officer, and later as an American businessman, I wondered just how the lessons and inspirations I gained in this course would effect my performance in a world with vastly different challenges and technologies.
The answer came during my Egyptian campaign with Westinghouse Electric in 1979-80. I was tasked with winning the Shoubra El Kheima Power Plant Project from General Electric who was the favored American contractor using U.S. AID grants to Egypt by the U.S. government. It was a tall order. Not only did G.E. have a powerful existing presence with the Egyptian Electrical Authority, the owner, they also had a strong and influential relationship with Bechtel, the Owner's Engineer Consultant. Both EEA and Bechtel would evaluate and determine the winner of a public bid process between GE and Westinghouse.
As I pondered my steps to win this must-win bid for my company, my thoughts went back ten years to Napoleon in the 1805 Austerlitz campaign. The little general also faced overwhelming forces in the combined armies of Prussian, Russian, Bavarian and Austro-Hungarian armies. I recalled that Napoleon had defeated his adversaries with surprise, speed of maneuver, and boldness of action to capture and exploit initiative in battle. This inspired me to come up with a strategy to defeat GE's stronger position.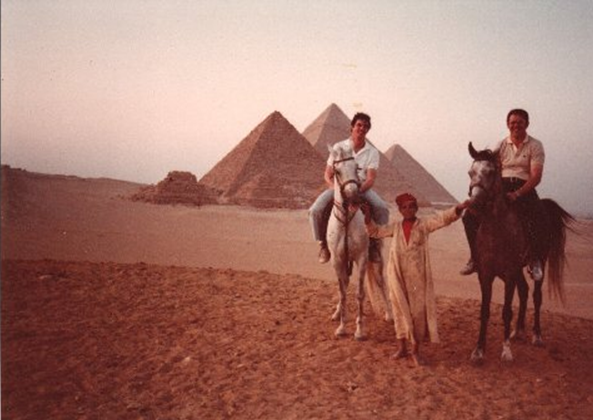 A steam turbine generator plant is evaluated by it's capital cost and it's long term operating cost over the life of the plant. The Egyptians needed block power, reliability, and technical support first, while operating costs were a secondary concern, especially when considering Egypt's abundant access to indigenous fossil fuel sources. Westinghouse had developed a new super efficient 50 Hz Low Pressure turbine to combat GE's standard offer. It occurred to me that I could gain the initiative using the classical Feint strategy, a tactic designed to draw defensive action aimed at preventing a perceived advantage, using a counter, unexpected blow to surprise the competition where they were most vulnerable. GE offered their standard product and attacked our reliability on the new high efficiency model. I played the game right up to the bid date promoting our better efficiency, only to switch our bid for the lower cost, old reliable standard at the last moment. The Competition's bid was high priced based on their over-confidence with the Owner and Consultant. In the end, Westinghouse was awarded the contract and I came to realize the true value of Esposito's Military Art and Engineering.