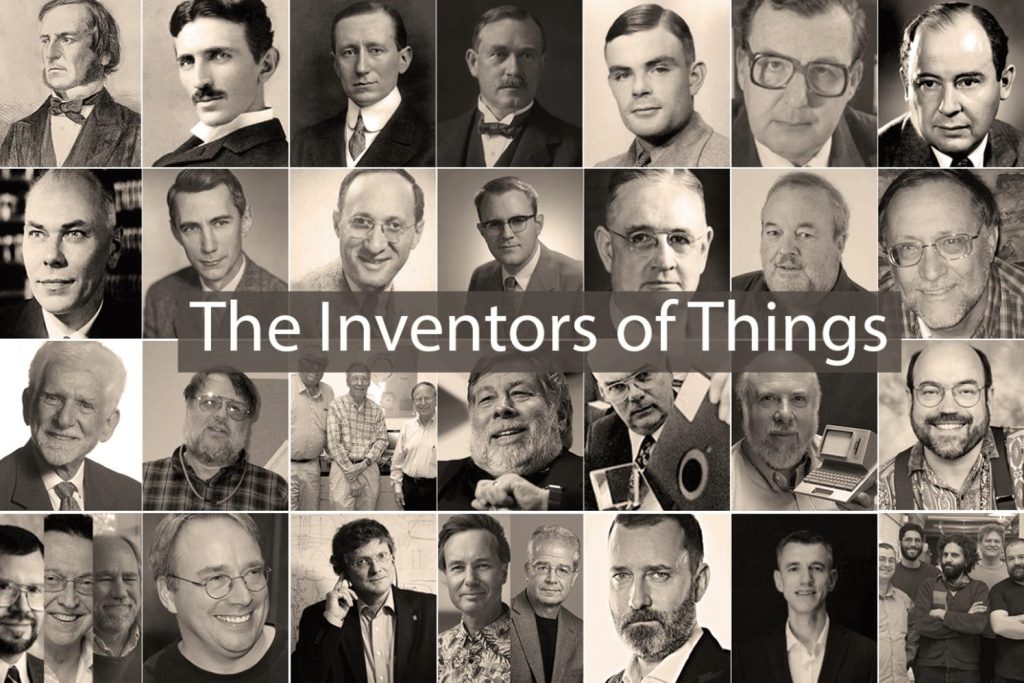 My days as an inventor started early, probably around age seven or eight, with my tying springs on my shoes to make running easier. Then, about a year later, I repurposed a paper shopping bag as a parachute. One summer, when my family was visiting the family farm in central Kansas, a childhood friend and I climbed up to the hayloft in the barn. Staring at the ground, about 9.5 feet down from the loft floor, I calmly slipped the shopping bag's handles around my arm and jumped. Surprisingly, in now thinking about it, I landed safely in a crouch (I hadn't yet learned about parachute landing falls). My only problem was that the eggs in my pocket, the ones we had just found in the hayloft before my jump, were now scrambled in a way that was definitely not going to have them make it to tomorrow's breakfast table!
On to my time in the Army. While with the Military Equipment Team in Cambodia (operating from the U.S. Embassy Compound in Phnom Penh), we discovered that the paper encryption sheets we shared with the Cambodian National Armed Forces were very likely compromised. What to do, especially when perhaps the most critical of our own communications was just between two U.S. contractors out in the boonies coordinating food, ammunition, and energy shipments? One solution was to set up two similar but separate encryption systems: one for the Cambodians and one for all the Americans (limited by the Cooper-Church Amendment to only 50 in-country military advisors at one time). Such a solution would be not only expensive (cost of paper and distribution) but difficult to administer (which system was being used; would it also be compromised?). Enter my recollection of numerical codes (which I later discovered to be similar to George Washington's Culper Code Book). Every month we would have the two contractors meet and establish a new form they would fill out and use daily. For example: First Number: Rice shipped (tons): x. Second Number: 105 mm shipped (rounds): y. … Twenty-sixth Number: Gasoline shipped (gallons): z, and so on. These numbers would then be encoded in the currently used encryption system. Bottom-line, the U.S. Army Security Agency quickly blessed our scheme, and the perplexingly critical communications security problem was solved.
Getting out of the Army after my five years, I went on to graduate school in business. Within a month and with dramatically decreased earning power, I confronted the high cost of haircuts, somewhere between five and ten dollars for long hair, not the previous fifty cents for a military buzz-cut.
A quick calculation revealed that the net present value of paying for monthly civilian haircuts over a lifetime was the equivalent cost of a new Cadillac. So just exactly what did these new 1970s hairstylists do that propelled their prices into the stratosphere? The most popular style, the layered cut, meant that the stylist cut the hair the same length all over the head. Simplistically (in terms of vectors and basic physics I learned at West Point), that meant paying for the talent of holding the scissors at a fixed length from the head. With necessity being the mother of invention, my first attempt at doing this for myself in the mirror resulted in an uneven cut. It wasn't a bad job, but nowhere close to perfect, especially given that I tried only to take off a little bit. My next move was to put a paper cup as a spacer between my head and the scissors. Well, hey, that kind of worked. My final move was to concoct a device that comprised: a scissors with the pin removed and replaced with a bolt that had a threaded hole in it; a threaded rod about a foot long; and a concave drawer pull that would rest on my head, the pull connected to the threaded rod, which ran through the scissors. The overall effect was similar to a piano's swivel chair. You'd swivel the scissors up and down the rod to the cutting length you desired. Voila, the "SWISSORS" (swiveled scissors) was born!
Over a couple of years, I sold many thousands of them through mail order and international sales, garnering all sorts of free press, including Newsweek and Playgirl. As well, I managed to take sales data I collected and turn it into several academic articles.
Then came an enticing offer. The scissors company customizing the scissors for me noticed the volume and began discussing taking over the design and paying me royalties. Their biggest customer was Kmart, so I knew the potential was large. Then our communications strangely and suddenly went dark. After a little while, I enquired. Unfortunately, my champion, the company's president, had died, and his son was taking over. Furthermore, as I discovered, the son's aim was to sell the business or shut it down. Well, it shut down, and so did my SWISSORS sales. By that time, I had already taken a "real job" with Rockwell International and had no time to devote to running a business on the side.
I should say that during this early period, I also invented an air control device, which I dubbed "Airball" for its basketball implementation in a table-soccer-like game. Bally was interested in it, as was a highly successful invention think tank. Regrettably (as I later discovered), the think tank, after seeing my concept demonstrated, secretly filed for its own patent. I suppose this was all moot, as soon afterward Atari introduced its Pac-Man game, blowing away most anything that might compete with it.
My "fame," if you could call it that, during this early period also attracted some attention in the way of suggestions for other patents (for a small percentage, of course)! In my "great wisdom," most of these I quickly discarded. One was from a friend who said that adding a vacuum to the scissors would both pull up the hair to the desired length, cut it, and suck away the messy hair strands. Who would want that? Apparently, lots of folks ("The Flowbee"). Another friend (from the Air Force Academy) suggested adding Velcro to sneakers for easy tying. Who would want that? Apparently, everybody for the next twenty years. He also suggested a method to use a person's own body weight as the basis for a home gym. Who would want that? Apparently, lots of folks, even to this day!
Well, during my subsequent corporate years working with various teams, I did manage to contribute to some noteworthy product successes, probably the best of which was Rockwell's Third Generation of Modems. While I was Product Planning Manager at Rockwell Semiconductor's Telecom Group, our new products took our group from $17M per year to $100M/year, subsequently going to a $1B/year for over a decade before the division was sold off. Another success, this time at Harris Semiconductor, was my noticing that our $1M/year royalty payment for using another company's patent was now unwarranted, as our new design was markedly different. Voila, we just saved $1M/year (where a penny saved equaled a penny earned equaled having to sell ten pennies worth of product to earn that one penny)!
Moving to my own manufacturers' representative firm also helped produce some "world-beater" products, most of which came about by listening to customers aching to have a problem solved and then finding a manufacturer who could introduce the right product. Again, find a need and fill it!
During my work downtime over the years, I've also been known to come up with some time-saving ideas. For example, on the way to getting my Extra Class Amateur Radio License, I invented a mnemonic scheme to "learn" Morse Code in an Hour (or even 10 minutes; it's now free; you can search for it online). Depending upon the person, learning Morse Code can take many, many hours. In any case, my technique enabled thousands to quickly get their ham radio licenses.
(Note: Learning Morse Code is no longer needed to get an amateur radio license, but, as I've noticed in a number of movies, it's a valuable skill that can definitely help folks save the world from alien invasions!) I've also discovered some concepts that were later taken to the bank by others independently conceiving them as well. The most notable example is the Atkins Diet.
A concept that I've recently discovered and am calling the "Bahr Stretch" has dramatically enabled me to mostly overcome a repeat-use injury (hip tendinosis) that's been bothering me for ten years, despite only limited improvement from previously having seen a dozen professionals. My approach appears to have also worked for a crick in my neck from having too many times tried to start a power washer, as well as for pains elsewhere on my body from holding prolonged pretzel positions while working elsewhere on my house. Whereas before, I could only spend 15 minutes in a chair before I'd have to get up and move around due to the aforementioned hip problem, I attribute the "Stretch" to helping me to overcome it and complete a new book I've been working on for years (Strategic Advantage: How to Win in War, Business, and Life).
In parting, let me say that I like to record and systemize what I do in the way of inventing, so I've come up with "Instant Productivity: 101+ Ways to Create," which I included in the back of one of my earlier books (Strategy Pure and Simple). Of course, and again, what I try to do is something I learned in our physics courses at West Point: think in terms of basic needs (not a drill but a hole) and forces (vectors). And, of course, with good timing and luck to solve new problems, maybe a Force will be with you…and me…sometimes coming out of seemingly nothing!