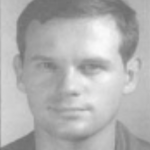 San Marcos Cemetery, San Marcos, Texas: The San Marcos Cemetery is what I think of when I think of a cemetery. It was not large, nor was it flat, nor was it isolated, nor was it visible from the nearby main road. Rather it was secluded on a gentle knoll with lots of trees and simply lovely in every way. However, it did present one of the problems which I had always imagined might occur on the trip. As it turned out the cemetery had at least two family plots for people named Ivey. Whether they were related or not I never found out, but the information I had been given by the cemetery prior to leaving on my trip was for the wrong plot. I wasn't too worried when I was the first to arrive and discover the error. I knew that Karl Ivey had been there the day before so I expected that he could set us straight once he arrived, and in any case a nearby cemetery worker was able to redirect me accordingly. As with the service the day before, the 15 of us at Glen Ivey's service was also under a scorching sun, and although there were trees everywhere, they were not spreading out over Glen's grave. Of the twelve services that I ended up doing, over half of them were on days that were quite warm. But true to form, Texas laid claim to being supreme by having the hottest weather of all. To read Glen Ivey's Memorial Article click here.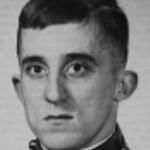 Oakwood Cemetery, Winona, Mississippi: I tend to suffer from an obsessive-compulsive tendency. I say suffer because that is my wife's claim. My claim is I am meticulous. It is why I tried my hardest to get as much information as I possibly could from the cemetery offices before ever leaving my home in Connecticut. I already mentioned that in one case I was sent the wrong information. In the case of Oakwood, I was sent no information at all. However, I knew that Guy Hester's widow, Elsie Lynn, would be present so I did not fear being unable to find Guy's grave when the proper time came. Though I was not able to visit all the cemeteries the day before, when I had the chance I did try to, and Oakwood was no exception. I drove up and down the lanes looking for a Hester family headstone, but to no avail. The next day when I and the almost 30 others arrived for the service, Elsie Lynn was there and the headstone was easy to spot, but I never saw it. There were a number of times when my obsessive-compulsive nature proved insufficient to the task, but God never did. To read Guy Hester's Memorial Article click here.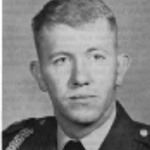 Blue Ridge Memorial Gardens, Beckley, West Virginia: If you have never been to West Virginia you need to do yourself a favor and visit it. In some respects, it is like no other state I know. If you are not going up the side of a hill or mountain you are going down, or vice versa. Which actually makes Blue Ridge Gardens a bit of an anomaly. Not that it doesn't have any slopes, for it does to be sure, but it is not nearly as hilly as I might have expected. And as it turns out, Jim Smith's grave is on a relatively flat portion of the cemetery in any case, which, of course made it easier on the 15-16 of us who attended. It is at least reasonably possible that I am one of the most experienced members of our class when it comes to trying to find specific graves in specific cemeteries. As a minister I have spent more than my fair share of time in them. I had fairly specific information. I knew that Jim's grave was in the Everlasting Life Section, Site 39, Plot A3. And I had a map with an X marks the spot designation. But it still took some time to find it. I probably walked right by it several times before finally spotting it once and for all, but once I finally did it felt good. It was going to be the last time I would be responsible for finding a grave on my trip. The next time at Arlington that job would have already been done by somebody else. To read Jim Smith's Memorial Article click here.
Arlington National Cemetery, Arlington, Virginia: In my post-trip after-action report I mentioned the special nature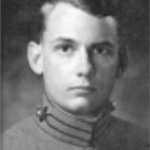 of being at Arlington National Cemetery. As a retired National Guard Chaplain, just being there was very special for me. But to be there to lead a memorial service for Hank Schroeder that would be attended by 45 classmates and spouses was almost beyond words. Even now as I try to write I find it much harder than for the paragraphs above. With those the words flowed easily, but for Arlington I am almost without words. Perhaps that is because from the top of my now-balding head to the bottom of my flat feet I am a military man. I was born at Fort Benning, Georgia, and raised on military bases all my life as a child. I probably heard the name Arlington National Cemetery before I ever really knew what it was or understood its significance. Even to this day I have not yet been able to give it the time and attention it deserves. The two times I have been there were both for very specific purposes, so I have not yet been able to visit as a tourist. I have yet to visit the Tomb of the Unknown Soldier, which I have to say is a bucket list item for sure. I do not have the credentials to be laid to rest there, but Lord willing I will see it again. To read Hank Schroeder's Memorial Article click here.
West Point Cemetery, West Point, New York: I hope that what I am about to say is not considered sacrilegious. To my mind, the thing that makes the West Point Cemetery special is simply the fact that it is at West Point. That and of course the people that are buried there. As cemeteries go, it is not the most beautiful one I have ever been in. It is not the largest one. It is not the most well-kept one. Nor is it the most significant one. But it is the only one at West Point, and for that reason it has a specialness that no other cemetery can hold a candle to. There are many great people buried at Arlington, but there are great people buried in cemeteries all over our country. But West Point is like no other place, and those of us who were privileged to go there know that only full well. I was not a very special person before arriving at West Point, and I was not a very special cadet while I was there. I cannot speak for the twenty or so who attended, but just being a cadet made me feel special, and I have felt special ever since. B Arnold and the Traitors could sing, "We got to get out of this place!" with pure passion and truth, but every one of us knew we would never be able to get West Point out of us. And that is what makes the West Point Cemetery so special. For those like Joe Silva, Jon Shine, Pick King, Paul Sawtelle, John Woodrum, Harry Thain, Chip Oliver and Ken Yonan, who end up being buried there, it is like saying that when our time has come, we simply want to go home one final time.
---
To read Joe Silva's Memorial Article click here.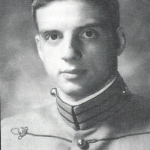 ---
To read Jon Shine's Memorial Article click here.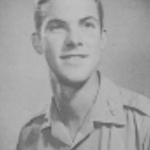 ---
To read Pick King's Memorial Article click here.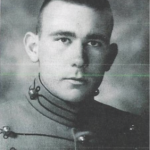 ---
To read Paul Sawtelle's Memorial Article click here.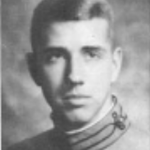 ---
To read John Woodrum's Memorial Article click here.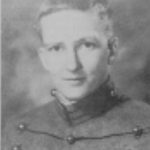 ---
To read Harry Thain's Memorial Article click here.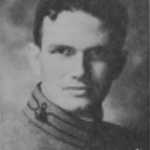 ---
To read Chip Oliver's Memorial Article click here.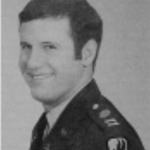 ---
To read Ken Yonan's Memorial Article click here.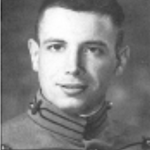 ---
Before I close, I would like to say a special thank you to all those who attended the twelve services. It was a great encouragement to see how selfless our classmates were in hosting me during my travels, and in taking the time to attend, as well. In several cases, former roommates and friends travelled great lengths to attend different services, whether from Washington, D.C. to Detroit and West Virginia, or from Florida and Texas and Chicago to Montana, or from various points of origin to Texas. At every service, there was at least one other classmate besides me in attendance, and often many more. It was also encouraging in three instances to see local folk turn out as well due to the event being publicized in hometown newspapers. All in all, it was one of the most rewarding things I have ever done in my life and ministry.
A Semi-Final Place: I titled this piece "A Semi-Final Place". Obviously, I did so with a distinct purpose in mind. It is because no cemetery is the final resting place for anyone. The Bible teaches us that all souls will one day all be raised from the dead … the just and the unjust alike. No one who has ever lived will remain in the place where they were laid to rest. Even those who due to some misfortune or another did not have the luxury of a "final resting place" will be raised from the dead. According to God's perfect plan there will come a day when everyone's soul will be reunited with their body. The fact of the bodily resurrection from the dead is part of the declared purpose and plan of God. In fact, there will be two resurrections, and not just one. And as Revelations 20:6 says, "Blessed and holy are those who attain to the first resurrection."