The Mission of the Ordnance Corps
The mission of the Ordnance Corps is to develop, produce, and maintain the weapons and weapon systems, electronics and ammunition needed for the battlefield to provide combat power for the U.S. Army.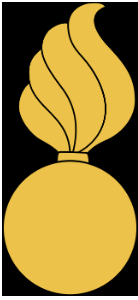 History of the Ordnance Corps
Founded on 14 May 1812, the Ordnance Branch is one of the oldest branches of the U.S. Army, though its duties and responsibilities date back to the colonial era. In 1629, the Massachusetts Bay Colony appointed Samuel Sharpe as the first Master Gunner of Ordnance. He was to supply ammunition for the militias in the towns of the Massachusetts Colony. In July 1775, General George Washington appointed Ezekiel Cheever to the Commissary of Military Stores so provide munitions to his Army in the field and by the middle of 1779 all of the colonial armies had Ordnance personnel attached. These were civilian and well as soldiers who provided maintenance, transportation and security for the armaments needed to conduct Army operations. During the Mexican War, the Ordnance established an unusual unit, the Rocket and Howitzer Battery – the only time in Ordnance history an Ordnance unit was raised for specific combat duty. At the time, these soldiers were the only ones in the Army who knew how to operate the new M1841,12-pound Howitzer since it had not yet been distributed to the Artillery Branch. In their unusual service this ordnance unit lost 6 killed and 22 wounded.
Motto: Armament for Peace
Colors:  Crimson and yellow
Recognition: Order of Samuel Sharpe – Instituted in 1994, Order of Samuel Sharpe is awarded to Ordnance personnel who demonstrate the highest standards of integrity and moral character, outstanding professional competence with selfless service.
The Ordnance Corps award commemorates Samuel Sharpe, born in 1610 in England who came to the Massachusetts Bay Colony and was named the Mast Gunner of Ordnance for the colony charged with care of the "ordnance, shot, powder, match, ladles, sponges, wormed, cartridges, armes, fireworks and the rest of the gunners."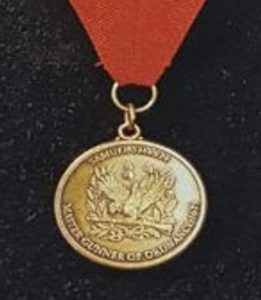 Ordnance Corps Notables: Samuel Sharpe