by Cindy Maxson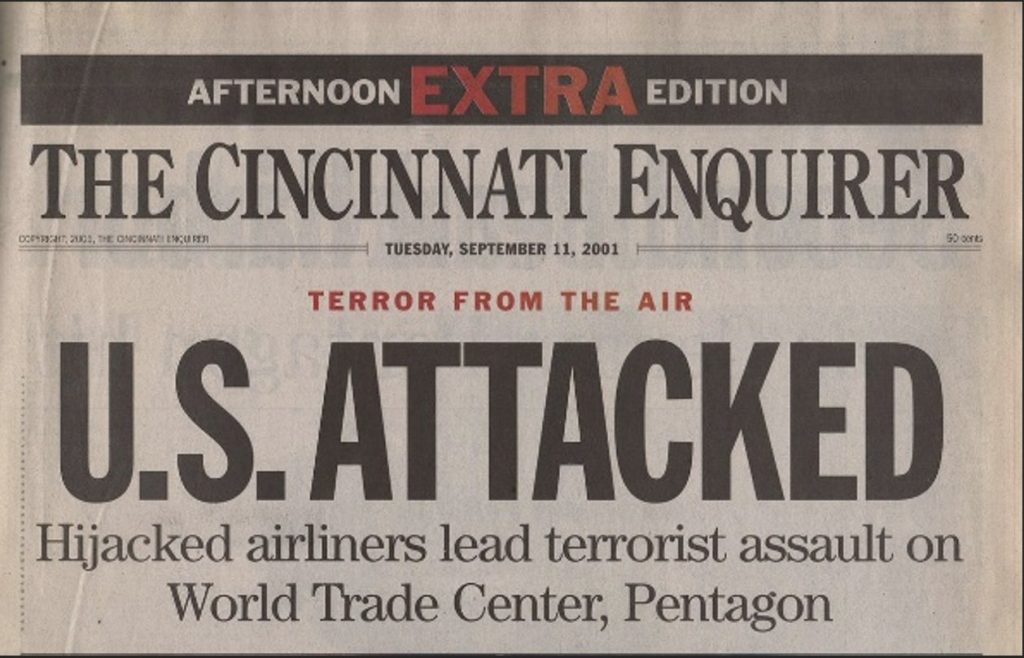 "Good morning. What's on your agenda today?"
"You know, same old, same old, meetings, lunch with a group that's in town. I want to get in early, so I have time to get some work done before everyone else shows up."
"I'll get your coffee started while you get ready."
He was ready in no time, and I had his coffee and OJ on the counter for him to gulp and run. As I watched him leave, he tapped the brake lights as a way of saying goodbye again. The routine was comfortable and the same most mornings. After he left, I checked my calendar to see what was on my agenda. It was September 11, 2001. Nothing urgent so I made a cup of tea and put on Good Morning America to get my daily feed of news and current affairs. When the show was about to end the commentator looked shocked. She said they would be extending the broadcast because they just got word that a plane had hit the World Trade Center. Soon, an announcement that a second plane had also hit the towers. I thought, "Oh my God! Bonnie works there and so does Tony, and I think Mary is going for an interview there today."
I called my husband and said to find a television "you won't believe what's happened." He said, "We already have one on. Everyone is in my office watching." As the morning progressed, the news just got worse – the plane over PA, the Pentagon………
How quickly the everyday routine dissolves when tragedy strikes. Suddenly, the lazy half daze of what is routine crystalizes into sharp focus and we begin to take stock of all that we cherish.
The country is being attacked. How can this be happening? Who would do this? Are my friends ok? Where is my family? Watching the towers crumble was horrifying. I sat silently as I thought of all those I knew who might be in peril and the city I had always loved so much
New York City had always been the ultimate treat in my life. I lived on the New Jersey side of the river from New York City in the town of Rahway. It was about twenty miles outside of NYC on the commuter line. My mother would take my sister and I to plays, museums, lunch at the Automat, Radio City Music Hall, the Statue of Liberty and occasionally dinner at Mamma Leone's. It was always a dress up occasion. We would walk the city streets in our dress shoes until we could no longer feel our feet, but it was worth it just to be there.
New York had a rhythm that was best described by the music Leonard Bernstein composed for the song "New York, New York, It's a Wonderful Town". As you watch people walk the streets, you can almost see the up and down tempo.
Like so many other families, my ancestors had a history in New York City. They had immigrated there for what they hoped would be a better life. They came through Ellis Island to what was the ever changing ethnic and geographic landscape that was Manhattan.
They made a life there. One grandfather was a baker, the other a trainman on the New York to Washington route. One grandmother was a hotel maid and the other a hat designer.
Part of what makes New York City so culturally rich is its ethnic diversity. It is thought to be the most linguistically diverse in the world with over 800 languages and dialects spoken (Wikipedia). Yet on the days leading up to 9/11, there was no common language found to divert the devastation that was that day.
Often, we live in blissful ignorance of the world around us. I could not have easily found Afghanistan on a map prior to 9/11. I had no idea what philosophy could manifest such hate. I'm sure many of the nearly 3000 people who were targets in the multiple locations might have said the same. Some of the people affected that day were friends and acquaintances.
I met Bonnie my first year at school in New York. Our school was located on East 53rd street just off 5th Avenue. She opted not to come back to school the second year. Instead, she went to work for a bank located in the World Trade Center. By the greatest of luck, she was not at work that day.
Mary was my first friend in the neighborhood. We met when we were four years old. We have shared a lifetime of experiences together. She was headed for an interview on the morning of 9/11 at the World Trade Center. She stopped at her recruiter's office first, not far from her intended destination. While in his office they heard what sounded like an explosion. That sound was the first plane hitting the first tower. When she left the recruiter's office, she heard the police trying to calm people. They said that there had been an accident and a plane had clipped one of the buildings. By the time the second building was hit, it was obvious it was no accident. She stood on the street watching as the buildings began to crumble. She began to fear she was in a war zone. That day would impact her life for many years to come.
Tony was my husband's business associate. He worked for a firm in the World Trade Center that had a long history with my husband's company He came to our city more often than my husband went to New York so on occasion my husband would bring him home for dinner. Tony knew that I had a connection to New York and suggested that I accompany my husband the next time there was business there. I had not been back in many years. He invited us to his beautiful home, a brownstone, before going to dinner with him and his wife. One of my last memories of Tony was in my own kitchen. He was talking to my husband while I cooked. He said, "I just turned 50. My twin boys are 8. I worry that I can't keep up with them." Who could have ever imagined that this man with so much to live for would have gone to work one day and never come home again.
How do you talk about the unspeakable? I learned a long time ago that my husband never did. As close as we were, some things were just too painful to share. This would be another one of those times.
My husband never met a stranger. If he saw the cafeteria lady, the elevator operator, or the receptionist at a company he did business with, the next time he saw them he would remember their faces and know their names. How much more difficult it must have been for him that day because not only did he lose a work friend, Tony, but he would remember the faces of all those lost who he had been in meetings with and those who kept the day-to-day running of the companies. He would be able to picture the offices and imagine the chaos.
Until I started writing this, I don't think I ever gave myself permission to put into words how I felt about that day. After all, I was still standing. I wasn't in the city that day. It didn't affect me directly. Did it? It's amazing how much we can suppress. In all these years, I have never been back to New York. September 11, 2001 became for me, as Don McLean wrote in the lyrics for the song "American Pie" "the day the music died."
On what started out as an ordinary day, the world, ours included, had changed forever.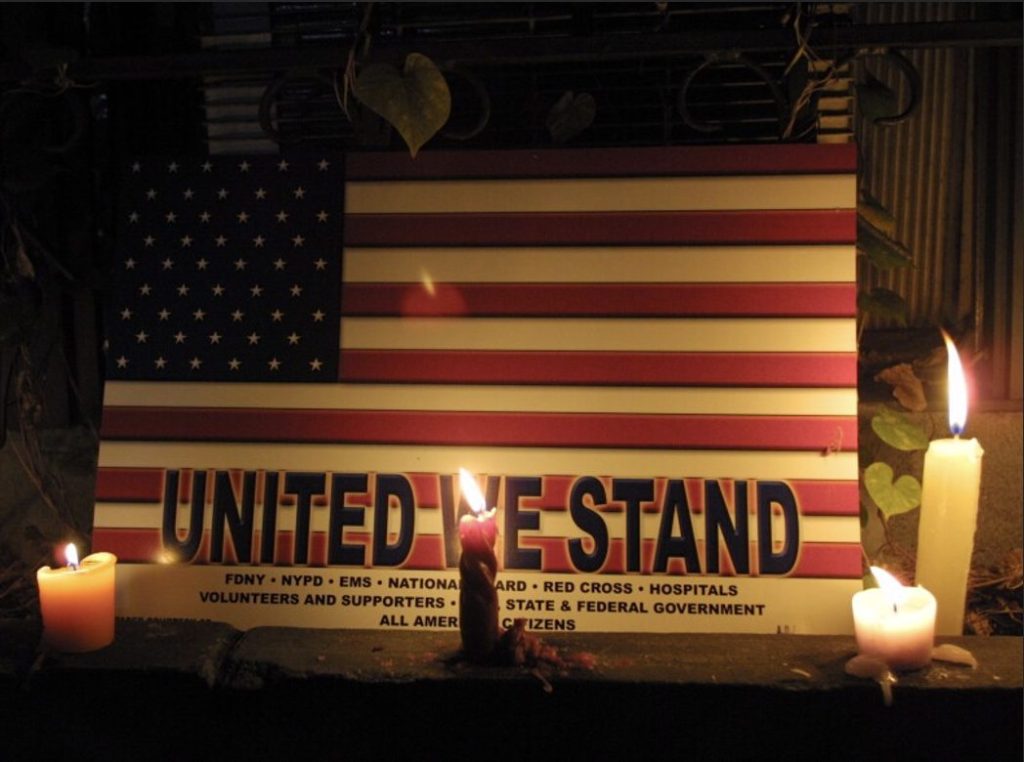 Remembering Tub
July 17, 2023