The Mission of the Medical Service Corps
The Medical Service Corps helps to support the medical needs of soldiers and their families and civilians during emergencies. Their mission is to supply, support, administer and coordinate medical services such as lab testing, pharmacies and environmental sciences. They also support medical specialties such as psychology, podiatry and optometry. The Medical Service Corps works on the battlefield as well as on the home front.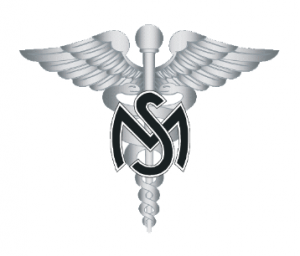 History of the Medical Service Corps
Established in July,1775 as the "Army Hospital" to coordinate the medical care of the Continental Army, medical services evolved into the World War I Sanitary Corps which was established on June 30, 1917, as a temporary part of the Medical Department. This corps, which grew to nearly 3,000 officers during the War, enabled the relief of physicians from a variety of duties. The Sanitary Corps was demobilized following World War I. Between the wars, it became clear that the Army needed a permanent medical organization so the Medical Administrative Corps (MAC) was formed on 4 June 1920.
Motto: "Experientia et Progresses"