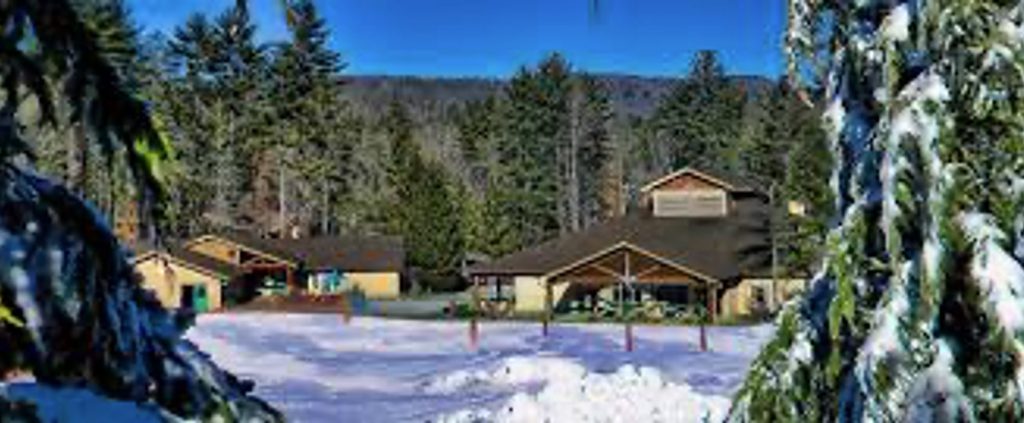 I love skiing and look forward to a ski trip every winter. But, that wasn't always the case. For many years, I had an intense dislike of skiing.
It started in the winter of 1968 – Cow Year at West Point. One lackluster gloom period Saturday, looking for something fun to do, several company classmates said, "Let's go skiing"! I hedged on that, protesting that I didn't know how (they had skied before). Growing up in Florida, skiing to me meant the waterborne type – I had done that. Finally, they persuaded me to go, with assurances such as, "It's easy"; "We'll show you how". So, we headed off to the West Point ski slope.
Those not familiar with West Point might be surprised to learn it has its own ski slope. Called the Victor Constant Ski Area, it was named in 1946 in memory of Captain S. Victor Constant, who was the coach of the West Point Ski team from 1943-46 and an instructor in the Civil and Military Engineering Department. In 1945, he supervised the construction of the ski slope with the help of WWII prisoners of war.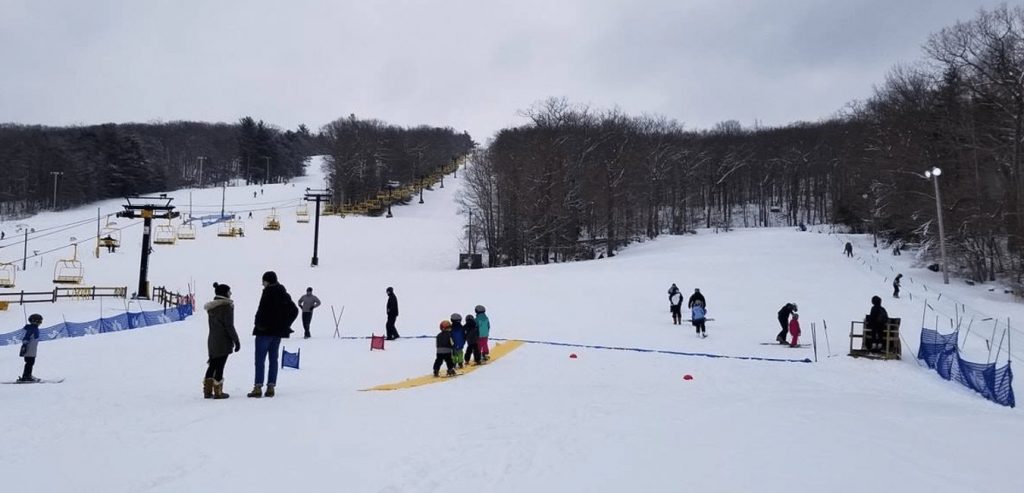 During my time, Constant Ski Slope had a single chairlift and a beginner's rope tow.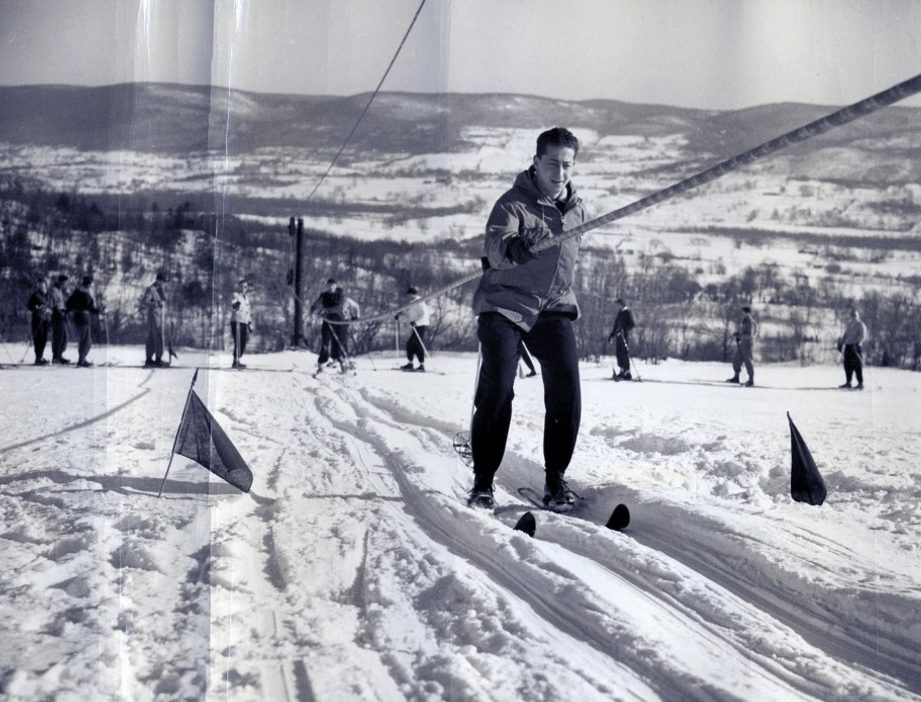 We first checked out our equipment. Skiers will remember that ski equipment was still fairly primitive at that time. Skis were all wood, not the blend of various high-tech materials in today's skis. They were straight and not shaped. Boots were hardened leather, and bindings were metal cables that strapped the boots to the skis. I'm not even sure what appropriate ski wear consisted of then, I just know I didn't have any.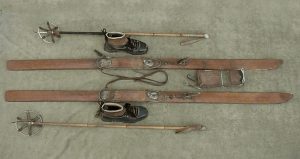 After getting out on the slopes, my friends spent about 5 minutes showing me how to make a "pizza slice" shape with my skis and to place weight on one ski at a time to turn. Then, they headed to the chair lift, leaving me on the bunny hill at the rope tow and said something like "practice that and we'll check back later". First, I had to use the rope tow to get to the top of the bunny hill. They had mentioned that you just grab it, hang on and let it pull you to the top. However, it was not that easy. Riding a rope tow is a little like learning to drive a clutch transmission automobile – you have to apply pressure, just the right amount until it catches smoothly, but doesn't slip or jerk. Also, you have to keep your skis positioned in the ruts in the snow that have already developed from previous skiers. The first try, I grabbed too quickly went a few feet and then tumbled to a face plant. Two or 3 tries later, I grabbed successfully and rode to the top. Of course, they had not mentioned anything about how to exit. Exiting the tow smoothly requires some good timing, balance and finesse. I timed, balanced and finessed it right into another face plant.
Now at the top of the bunny hill, I was ready to ski down. I tried to remember how to do the pizza slice thing my friends had told me about and headed down. Or perhaps I should clarify – that's literally "down", as in travel a few yards, fall down. Get up, repeat. Once I got to the bottom, I repeated the whole scenario, without much improvement.
My friends were back to check up on me every 10-15 minutes. I knew they meant well, and were trying to coach me, but they didn't have the ski instructor skills necessary to get me properly trained. After about hour or so of this, I realized that my fashionable ski wear (thermal underwear, jeans, and Cadet Parka), was somewhat less than waterproof. I was soaking wet, freezing, and miserable. At the next rendezvous, I informed them that this was not fun, wasn't working for me and I was done. They offered to take turns staying with me, but at that point I was no longer interested. I headed back to a hot shower and swore off skiing… for a while, anyway.
There were two more outings. I went, against my better judgement, with a small group over spring break to a resort in Vermont. I did a little better, but still fell a lot. I even attempted the chairlift once and entertained nearby skiers with an acrobatic exit routine. The end of the day still resulted in being wet, freezing and miserable. At least, there was a big lodge to hang out in. I, and another in the group with comparable skills, ended up leaving early after one day. Then, in 1971, while stationed at Ft Carson, Co., I was once again coaxed onto the slopes by roommate skiers, who said they would show me what to do. In the 3 years that had elapsed since my last ski adventure, I had lost most of what little skill I had previously acquired, but not the results.

After that, I really swore it off, and that lasted 15 years.
Now fast forward to 1986. My skiing adventures were a distant unpleasant memory. However, at that time, my wife and I had some friends in our social circle that were skiers. I always remained quiet or just professed to being a non-skier in any discussion at gatherings, where the subject turned to skiing. But, in the winter of 1986, after listening many times to friends describing how much fun it was, I made a decision: I'm going to learn to ski – the right way.
Shortly thereafter, that same winter, my wife and I headed off on a long weekend to a small North Carolina ski resort, Sapphire Valley.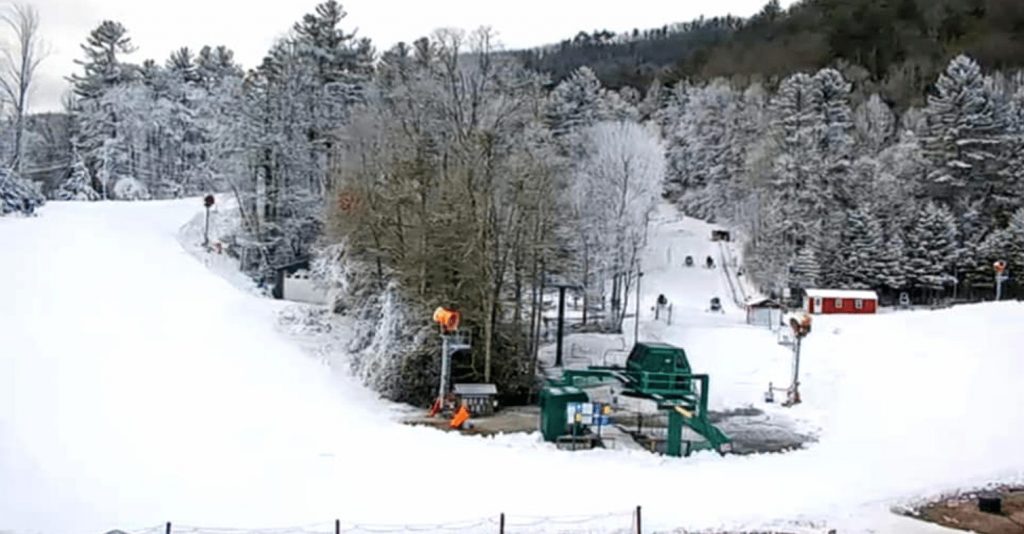 I took 2 days of lessons with a personal instructor – someone that stayed with and "trained" me full time for those 2 days. The training kicked in and I "got it". What a difference actual lessons and training made. This was indeed fun! I turned at that point from complete dislike to, "we need to start going out west to the big resorts".
That triggered annual ski trips out west for the next 34 years, missing going only a few times. Of course, there were more lessons to further improve skills in those first few trips. This year's trip (2020) was just completed in early February. We covered a lot of ground over those 34 years, skiing at a variety of resorts in Colorado, Utah, Wyoming, Montana, New Mexico, Nevada and California. When the kids were younger, they went too – when we could fit the trip in as part of spring break.
And it all started with that decision in 1986. I guess it reinforces those 5 P's we all learned (Proper Planning Prevents Poor Performance). On those first few outings, I had not done any planning – I knew nothing about proper ski wear, didn't plan for proper training, didn't plan for ongoing proficiency assessment and development.
I hope to continue to ski as long as possible. Most friends that ski started dropping out a few years ago: too old, too expensive, too cold, too much hassle, too tiring, too hard on the legs, too hard on the knees, and similar reasons. Aging does take its toll. On the most recent trip, a friend and I reminisced while riding the lifts about how the ski experience has changed for us. In our younger days, a ski trip was 6 days of skiing. Now, it's 3. We would be at the lifts when they opened at 8:30 and catch a last ride up for one more run when they closed at 4:30. Now, we're on the slopes at about 10:30 and done about 2:30-3:00. It's still a lot of fun, just tempered a little for age and physical stamina.
In regard to aging, I read about an interview a few years ago with Clint Eastwood. He was asked about advice for successful aging. He referred to advice he himself was given by an older friend, which was: "Don't let the old man in". So, I was both surprised and inspired to see a very recent article in USA Today with a picture of Eastwood on a ski slope – he is now 89 – and skiing! I guess he took his friend's advice.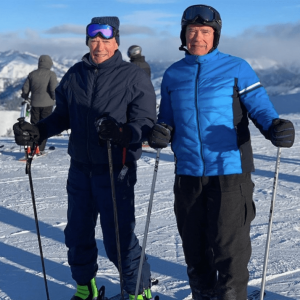 That makes me wonder – will I still be able to ski at 89? Will I even want to, even if I'm able? Sounds crazy and that's a good many years away yet, but maybe it could be possible if I can stay in shape and can stay healthy. Oh, and maybe I also need to ensure that I "Don't let the old man in"!