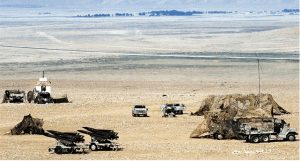 I arrived in Iran in 1976 to serve as an advisor to the Iranian Air Force. I was assigned to TAFT (Technical Advisory Field Team) and assisted Iran in the employment of Hawk missile systems as part of its air defense mission.
My specific assignment was at Vahdati Air Force Base, located in a remote region on Iran's western border with Iraq. The Shah of Iran was in power and had created alliances with the United States and Western Europe to improve Iranian national security and economic development. The religious revolution which turned Iran upside down was still two years away.
Iranian society was held together by three unifying forces: Islamic religion, Persian heritage, and autocratic rule. The Shah of Iran, assisted by the Shah's secret police (Savak), ruthlessly controlled the country and sought to minimize any social dissent. The large divide between the upper class and the average citizen could be measured by the differences between Tehran and the rest of Iran.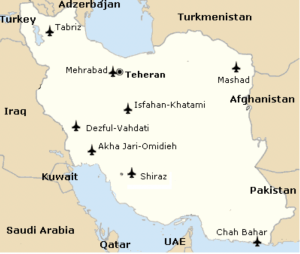 Iran was not prepared to incorporate high-tech military equipment into its military arsenal. The standard joke often told described the Shah as the owner of the world's largest static display of military weapons. A large part of the imported military infrastructure either did not operate or operated only when under the firm watch of advisors. The Iranian military could not incorporate the modernization envisioned by the Shah. In short, it was too much, too soon.
FIRST IMPRESSIONS
My initial impressions of Iran were formed as a result of living in remote regions far from the influence of Tehran. At first glance, I believed Iranians and Americans to have very little in common. The apparent, cosmetic differences I observed as a newcomer were striking. Iran seemed to be a land of opposites. Weekends took place on Thursday and Friday, not Saturday and Sunday. Iran's time zone shifted one half-hour, not one whole hour, from the adjacent time zones to the west and east. Iranian publications began on the back page and finished on the front page, not front to back. Iranian drivers often centered their cars on the lane dividers, not between them. A family's valuable rug was sometimes dusted by placing the rug in the street and having vehicles drive over it. Dust embedded in the tightly woven fabric was efficiently loosened and rendered rug beating unnecessary.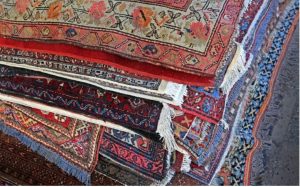 Oil derricks released ignited natural gas into the atmosphere as opposed to collecting it. These bright plumes could be seen from long distances and reminded me of oversized Bunsen burners. These differences in culture and historical development strongly influenced my initial views of this strange land.
Iranian women usually remained in their homes. If they ventured out, they were covered from head to foot with a black shawl (chador). Women were essentially seen and not heard.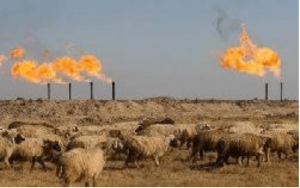 Most military advisors were prohibited from socializing with their Iranian counterparts. The Iranian government wanted to minimize the effects of Western influence on its society. Use of alcohol was publicly prohibited in most areas of the country.
LASTING IMPRESSIONS
During my one-year short tour, my perspectives and conclusions about Iranian society dramatically changed. The barriers to socialization set up by the Iranian government made it difficult but not impossible to communicate with members of the Iranian military. After several months, I managed to build a few relationships which helped me better understand Iranian people. In some instances, my Iranian Air Force counterparts invited me into their homes. These were risky invitations. Permission to bring an American military advisor to one's home was rarely granted. The visits were usually during mid-day and involved conversation over a meal. I was uneasy about the risk these young airmen were taking. Other times, the associations involved sporting events such as soccer and tennis. The encounters were not numerous, but they were genuine.
As my understanding increased, my attitudes changed. I learned that Iranians were not so different from the friends I made in Germany, France, or in the United States. I also began to understand that help from the West, especially from the United States military, was not always welcome. Western intrusion by military forces and civilian corporations often forced religious and cultural clashes. The Iranians could not understand many American social norms involving marriage and dating. Many of our advisory teams were located on military bases in the Iranian countryside. The cultural differences encountered in the small towns were even more pronounced. Drinking alcohol was largely forbidden in the countryside regions. However, numerous exceptions were made in many parts of metropolitan Tehran. In contrast, American military organizations of the 1970s viewed drinking alcohol as a required skill set. Our team house on the air base had its own bar-lounge area built by the military members who lived there. Members of the Iranian Air Force assigned to the base would rarely enter our building mainly due to the presence of alcoholic beverages.
Western modalities applied to a "developing Iran" were often worse than the maladies our "help" was trying to cure. In many instances, the construction expertise brought into Iran was supposed to involve Iranian labor and on-the-job training. Construction companies, either American, German, or French, saw on-the-job training of local Iranians as an inconvenience. The solution was to take the local Iranian labor and pay them to sit in a caged area where they drank tea and stayed out of the way. Such approaches irritated and resentments grew.
Many of the societal differences I noticed were created by government and not by those being governed. When I put aside the governmental influences, I found I had more in common with Iranians than I either realized or felt comfortable acknowledging. The examples I have discussed all have analogous examples in America. We have large regions of our country in which our differences are beginning to take center stage. Additionally, my Iranian experience, coupled with the last forty years of hindsight, has changed my approach to giving and receiving help. I have learned that giving constructive help should start with a thorough understanding of commonalities and differences. My help should strengthen and provide a lasting benefit. Additionally, my helping or receiving help from another person, Iranian or American, should always be a reminder of how much we rely on each other. I should think carefully about personal interactions and invest more thought and reflection before I interact.
CONCLUSIONS
In retrospect, I realize cultural and individual differences are largely insignificant when compared to cultural and individual similarities. The Iranian people have always impressed me as warm, sensitive, and friendly. My military counterparts' discussions of family, changing times, and harsh governance often sounded like those I would hear from Americans. The differences I first experienced largely occurred because I was a strange American in a foreign country. It took time for trust to develop and guarded attitudes to relax. I often ask myself if I even understand the beliefs within my own society. Yes, the governments of our two countries operate in drastically opposing modes. Or do they?
In a world which is rapidly becoming more interdependent, we all need each other's cooperation and spiritual support. Worldly survival is at stake. It is true in Santa Cruz, California and it is true in Tehran, Iran. Emphasizing differences can be humorous. The over-emphasis on differences can be distracting and non-productive. Sometimes, it can be destructive. Today, I often feel the differences within America are more pronounced than those between Iran and America.
"We are all in this together," is a common phrase which is becoming more applicable each day. We need to develop more understanding and cooperation among all societies if we are to create a better world — a world which offers opportunity and achieves productive evolution.