Pastor Bob (the guy who let me tag along with him to Russia) and I spent Sunday getting over our jet-lag at Moscow Baptist Church, and then we took a midnight sleeper train to Kiev. We knew something was up when we checked into the hotel in Kiev on Monday morning. The hotel lobby was oddly quiet, with little groups of people scattered around whispering among themselves. A couple of questions to some hotel staff informed us that Gorbachev had been taken prisoner the night before and that a military coup had taken place.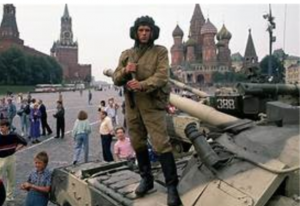 We finished checking into our room and decided to just continue on with our plans until someone told us it was time to stop. I don't remember either of us being overly concerned for our personal safety, but rather just wondering how the momentous events would affect the plans for our trip.
My plan had always been to simply follow Bob in his travels and observe his interaction with various Russian Baptist ministers he met with along the way. I had also planned to distribute Christian literature as we went along. To that end I had with me three army duffle bags each containing 60 pounds of printed materials.

I had 250 Russian New Testaments, 500 Gospels of John, and several thousand assorted Gospel tracts. This was, of course, on top of my two personal suitcases containing everything I needed for our three weeks down into the Ukraine and out to Siberia and back to Moscow.
As you can imagine, I did get some odd looks from people as I man-handled all my luggage from one point to another. The first was with the ticket agent at the Pan-Am check-in counter at JFK airport.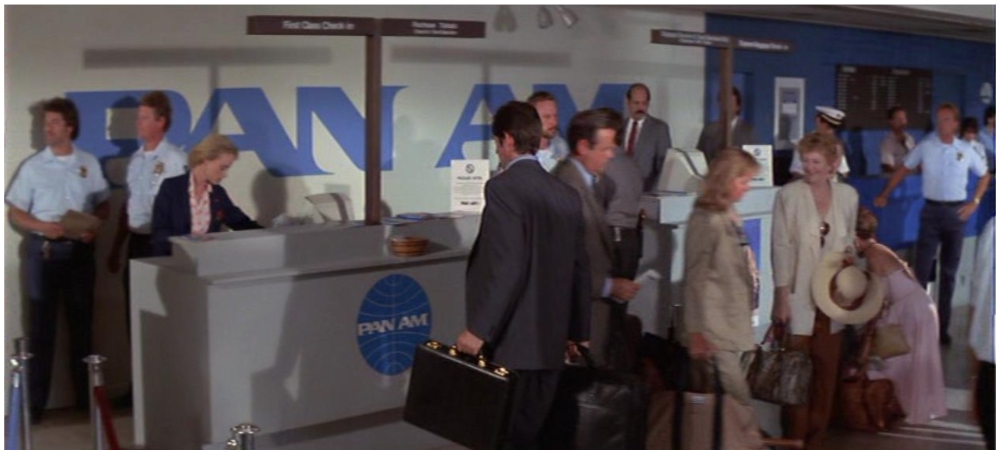 She was all set to charge me extra fees for my five pieces of luggage until her enquiry into why I needed so my stuff revealed all the biblical material. In the end she didn't charge me anything extra and wished me well on my adventure. Then at customs at Sheremetyevo Airport in Moscow, I was worried that my Christian literature might never actually make it into the country. But the Soviet customs agent was so interested in seeing the $10,000 cash that I had on me that he never paid any attention to my bags.

The funny thing was that he never saw the cash either. I had all my cash in a money belt under my underwear, which forced me to start undressing to get it out to show him when he demanded to see it. When he saw me starting to undress he asked me what I was doing. I told him I was getting the money out that he wanted to see. Out of embarrassment he told me to stop undressing and get going. So I and my cash and my 180 pounds of Christian literature all made it into the Soviet Union safe and sound.
My first opportunity to give away some of the literature was actually at the Kiev train station before we even made it to the hotel. I saw a Soviet Army Captain standing alone and went up to him and introduced myself as an Army Chaplain from America. I told him I had a gift for him and gave him one of the 250 New Testaments. I had even gone the extra mile and had the Soviet Army "hammer and sickle" emblem gold-embossed on the cover the way we do our New Testaments and Bibles. As soon as he read what it was, he lit up like a Christmas tree and kissed the Bible and hugged it to his heart and thanked me profusely. I went away from that first encounter quite pleased and hopeful for the rest of our journey.
As it turned out, it was actually difficult to get people to take my literature at first. People were so unsure of how things with the hard-line coup were going to turn out that almost no one wanted to take any literature from an unknown American, especially in a public setting. But once the coup broke up after three days and Gorbachev was returned to power, I couldn't give it away fast enough.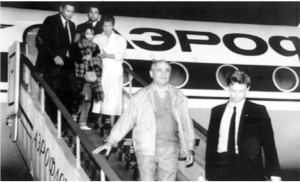 I gave the tracts and Gospels of John out freely wherever I went … on the street, on trams and trains and buses, on the subway … everywhere. But the 250 New Testaments I reserved for men in uniform.
One of the first was to a young Lieutenant and his wife or girlfriend in a park. Some Russians were taking me on a whirlwind tour of their small city of Bryansk and wanted to show me a special monument. As we headed toward the statue we encountered the young couple and I went into my canned introduction and gave the young man a New Testament. They seemed pleased to receive it, and immediately after parting ways my tour guides turned me around and we went back to the car without ever actually seeing the original intended monument. It was as if we had just had a divine appointment.
I met a rather young-looking Army Colonel getting out of his car on a major Moscow thoroughfare. He was especially pleased and thanked me profusely for his gold-embossed New Testament. I ended up being seated next to the wife of an Army company commander on an Aeroflot flight out to Krasnoyarsk in Siberia. My Russian wasn't fluent, but in due course I managed to explain what I was all about, and she took a New Testament for her husband. One of my most fruitful days was when we were visiting the Kremlin and all the various sights around Red Square. I managed to give away almost a whole duffle bag of literature going up and down the long line of people waiting to see Lenin in his glass mausoleum.
But I would have to say that my most memorable encounters were with an Army Colonel from the Soviet Army Senior Officer Engineer College across the street from Moscow Baptist Church, and a little old babushka in a Krasnoyarsk hotel out in Siberia.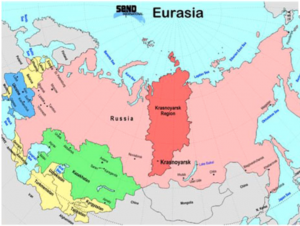 I met the Colonel and a couple of younger officers as I was leaving the church. As per usual, I went into my canned introduction and offered the Colonel a New Testament. He didn't take it immediately, but rather he asked me how I could serve in the Army and also be a Christian. I immediately opened the New Testament to Luke 7:1-10 and asked him to read the passage. After he read it I told him that if Jesus could commend the Roman soldier for his great faith, and not condemn him for being in the military, then it must be ok for me to serve in the Army. Upon reading the passage and hearing my answer, he asked for about twenty more New Testaments to give to other officers at the Engineer school.
On our final day in Krasnoyarsk, Pastor Bob was to fly on to Vladivostok and I was to fly back to Moscow. I was sitting in the hotel lobby waiting for Bob to finish paying the bill, when I noticed a little old babushka mopping the floor near the now-defunct Communist Party booth which they always had in every hotel lobby. It was quite obvious that there was now no more activity of any kind happening with the booth.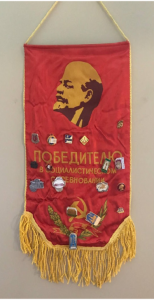 There was a silk embroidered wall hanging with Lenin's face on it looking rather forlorn, so I went and asked the babushka if I might have it as a souvenir. She glanced one way and then glanced the other, and then shrugged her shoulders and went and took it down any gave it to me and went back to her mopping. It was at that moment that I fully realized that God had truly given me a ring-side seat from which I was privileged to watch the Soviet Union begin to tumble down.