On 12 October 1968, a Saturday, Army hosted Cal-Berkeley at West Point. Rain and cold had cancelled the regular Saturday morning full-dress parade on the Plain. The weather was not what the favored Cal team (ranked 16th) was accustomed to.
For some reason that I've forgotten, I was invited to help man the chain gang at Michie Stadium1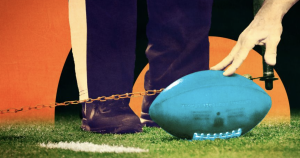 I had never done that before, so all my senses went into high gear. "Don't screw this up!" Seeing the game up close is quite different from standing in row 35. You get an intimate sense for how tremendously kinetic the Division 1 game is, and how phenomenally athletic the best players are.
The foul weather and good defense on both sides kept it a low-scoring game. Somewhere in the third quarter, Army had the ball and was moving toward the Cal goal line, at the south end of Michie. I was holding my first down pole on the east side of the field, around the Cal 30, when the ball snapped and our big tight end Gary Steele exploded off the line, heading straight for me. He was flying, a lot faster than he looked from the stands, and his defender matched him stride for stride.
As the play developed, Steve Lindell 2 threw a pass toward Gary. From my unique perspective, it was obvious that the pass was long and too high. Gary couldn't possibly reach it. It would go incomplete. Too bad.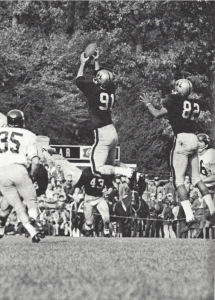 Wrong! Gary kept on at full tilt, and at the uniquely perfect instant, jumped what looked like ten feet off the ground, a good two feet over his defender. He hauled in that pass and got two feet in just before momentum took him out of bounds, a couple feet from me. Wow – Unbelievable catch! First down! A couple plays later, Army scored our only touchdown, and ultimately upset Cal, 10-7. Grateful plebes fell out at tables all over the Corps.3
That was our senior year, and Gary's best. He caught 27 passes for 496 yards and three touchdowns. Against 4th-ranked Penn State, possibly our toughest opponent that year, he caught eight passes for 156 yards, breaking the Army single-game record set by "Lonely End" Bill Carpenter, Class of '60. Gary was a huge contributor and a big part of our memorable 7 and 3 season, including beating Navy, again. He was hugely respected, and much loved in our class.
Decades later, at the 2008 Founders Day dinner at Fort Lewis, a tableful of classmates reminisced about how much that football team had meant to us. Gary's name came up.
"Great athlete." "Great guy." People nodded. One of my classmates said, "You know, Gary was the first African-American ever to play football for Army." Everyone emphatically protested. That couldn't possibly be true, we argued. For one thing, we had come to West Point in 1965, and African-American players in Division 1 weren't exactly a novelty by then. For another, well, we just all would have known about it, if that had been the case. Gary was such a seamless part of the team, and of the class, we would surely have known that.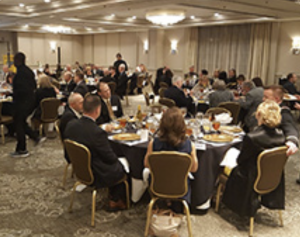 Someone took out his smart phone and looked it up. Sure enough, Gary had in fact been Army's first African-American varsity football letter- man. And even as well-known as he was in our class, most of us didn't even know it decades later. We were stunned. But that's exactly what kind of classmate Gary was, and what kind of man he became.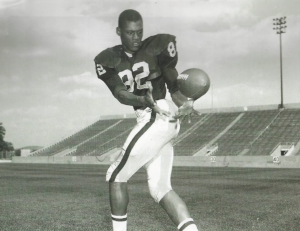 Footnotes:
Michie Stadium (MIKE-ey) is West Point's football stadium, named for Dennis Michie, USMA 1893, who played football at West Point and was Army's first football coach. He was killed in the Spanish American War in Cuba in 1898, aged 28.
Steve Lindell, USMA '69, was Army's starting quarterback.
Until the mid-1970s, plebes were required to eat their meals sitting at an exaggerated position of attention – "bracing" – and in silence. For special occasions, the plebe class could be temporarily excused from bracing at meals, which was known as "falling out". Winning an important football game would often get the plebes a "fallout" for the week following the game.