The "Tales from Nick's FARRP" series are a fictionalized version of real events and are dedicated to the memory of friends and classmates from the Class of 1969.
"So, Miss Peggy, tell me about your late husband."
*     *     *     *     *     *
I was speaking to the lovely milk-chocolate-toned lady who manages Nick's FAARP, the bar I recently inherited in Fayetteville, North Carolina, just off post from Fort Bragg.  My name is Gil Edwards, and my Uncle Nick left me this bar when he passed away recently.  He got some bad cancers from exposure to some chemical during his tours in Vietnam flying helicopters.  Miss Peggy and I were talking behind the bar, where several of our regular customers sat drinking beer and telling stories.  Because I know nothing about the Army, I am always asking questions of the people here in the FARRP.
*     *     *     *     *     *
"Yeah, Peggy," spoke a man sitting at the bar I had come to know as Captain Kenny.  "I'd like to hear about him, too.  I don't think I've heard you talk of your husband before."
"Well," began Miss Peggy, with a dreamy look in her eye as she was polishing a shot glass.  "I grew up in LA, and met Miguel at —"
"Woah!  LA?? You sure don't talk like a California girl," interrupted Captain Kenny.
"Kenny," said the older man sitting next to him.  "You sure haven't learned much Army lingo in your young years, have you?  — I believe I'll have another beer, if you please, Peggy."  The man speaking was an Army Chief Warrant Officer and Master Aviator I knew as Chief Rod.
"Kenny," Chief Rod continued, "in Army aviation circles, 'LA' stands for 'Lower Alabama.'  That's the region of southeastern Alabama that surrounds Fort Rucker, the home of Army aviation.  That's an aviator's expression, so it's understandable why a paratrooper like you might not have picked it up.  –Thank you very much for the beer, Peggy.  Continue telling him about your Miguel, or Mikey, as we called him."
"Well, Gil," Miss Peggy resumed, "LA is in the heart of the 'Bible belt' and all the counties around Fort Rucker were dry back in the 1960s.  So, the only place for miles around where anyone could get a drink of liquor was at Fort Rucker, either the Officers' Club or the NCO Club."
"Wait, Peggy," I interrupted again.  "Were you in the Army?  How did you go to the clubs at Fort Rucker?"
"Gil," replied Chief Rod again, "back during the Vietnam years the clubs at Fort Rucker were serious money-making enterprises.  So, civilians like Miss Peggy who swarmed from miles around were welcome, especially on Wednesdays and Fridays, to spend their money and support the clubs financially."
I couldn't help asking, "What was so special about those days?"
"Well," Chief Rod replied, "I told you Fort Rucker was the home of Army aviation, the Army's Aviation Center and School.  During the Vietnam years the Army trained over 40,000 aviators, the vast majority of them warrant officers, and every one of them spent some period of time at Rucker as a student pilot.  Plus, all the staff and instructors on post were already combat veteran aviators.  They worked as instructor pilots or testing new aircraft and developing aviation tactics, before being sent back for another tour.  Some, like Mikey and your Uncle Nick and me, already had multiple tours flying in combat by 1967, when Miss Peggy here met her Mikey.
"Everybody at Rucker was either on their way to Vietnam, or just returned from Vietnam and preparing for another combat tour.  The general attitude was, 'Drink hard and be merry, for who knows what tomorrow will bring.'"
"Yeah," I said.  "But what was so special about Wednesdays and Fridays?"
"Well," Chief Rod resumed, "the rule for student pilots was, no alcohol for at least 24 hours before flying.  Since student pilots flew every day during the week, the only time they could partake of intoxicating beverages was Friday or Saturday night.  So, Fridays evenings were rowdy times, both at the NCO club and the Officers' Club.  Warrant officer candidates and RLO student pilots were frequently known to behave in ungentlemanly fashion on weekends, upon imbibing excessive fermented or distilled beverages."
A snicker went around the bar, as everyone noticed once again that Chief Rod's erudite vocabulary seemed to grow in direct relation to the number of beers he consumed.
"So, Rod," I said, "tell me again what 'RLO' means."
"'RLO,' my young civilian friend," Chief Rod explained, "is a warrant officer expression for our superiors, if that's even possible, known as 'Real Live Officers.'  That means guys like Captain Kenny here, and Major Tony to my right.  And NCO stands for Non-Commissioned Officers, better known as sergeants."
"So why do they have different clubs?" I asked.
"Well, historically, it has been the responsibility of the enlisted ranks, and especially the NCOs, to shelter their superior officers from the sort of unruly behavior that officers seem to believe frequents the clubs of the lower ranks.  In short, officers and enlisted do their drinking in separate facilities."
"What he means, Gil," said Miss Peggy, "is that 'O' Clubs are supposed to be more dignified, while the NCO Clubs are usually more fun.  That probably wouldn't be the case if officers were allowed to hang around.  Lots of times NCO Clubs are even nicer than the 'O' Clubs.  And warrant officers go to both."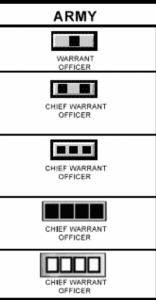 Chief Rod puffed out his chest.  "Warrant officers, Gil, have the best of both worlds.  NCOs and RLOs are not supposed to enter each other's clubs, but warrant officers are welcome in both.  Warrant officers get all the benefits of being both commissioned and enlisted, depending on what the deal might be, without the majority of the responsibilities.  And Chief Warrant Officers happen to hold the most prestigious position in the Army.  In case you were wondering."
"Actually, Gil," spoke Major Tony for the first time.  "Chief Rod is basically right in what he just said.  Warrant officers are the technical specialists in the Army and are expected to be the most skilled people at their specialty, whatever it may be.  The Army has warrant officers in many technical fields, but aviation warrants make up the largest portion of the warrant officer ranks.  All they do for their entire career is fly, so they are generally far more skilled at the operation of aircraft than us RLOs.
"We, in turn, have the responsibility of command and staffing of aviation units, as well as being required to maintain full qualifications and competence to serve in our home branch.  I used to be an Infantry officer when I was in Special Forces my first combat tour, and now I am in Military Intelligence branch.  So, for me, aviation is considered an additional skill, not a career like it is for the warrant officers.  Although I gotta say, I got to be pretty good in the Huey cockpit as a combat aviator during my flying tour."
"If I may continue," Miss Peggy resumed, "telling about how I met Miguel:  In LA, a lot of the girls' greatest hope in life was to meet and marry an Army aviator.  Aviators are generally better educated than most of the troops, plus they get flight pay, which makes them richer than the regular troops.
"So, as soon as I was old enough, I began hanging around the Fort Rucker clubs on Fridays and Saturdays.  Since most of the officers at the 'O' Club were already married, the NCO club was way more fun.  So, anyway, that's where I met Miguel.  He was a Chief Warrant Officer serving as an instructor pilot.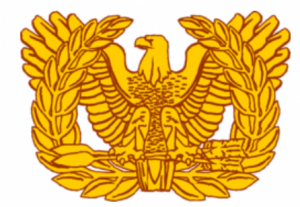 He taught advanced Huey combat tactics to student pilots just about to graduate on their way to Vietnam.  We were married in late 1967 at the Fort Rucker Post Chapel, and a year later our son Jerome was born.  You guys all met Jerome at his ninth birthday party."
"You keep calling him Miguel," I asked.
"Miguel Tamayo was a Puerto Rican who enlisted in the Army in 1961," Miss Peggy explained.  "He was in the same basic training company as your Uncle Nick and Chief Rod here.  The three of them went through flight school together and volunteered to fly helicopters in combat in Vietnam in 1962.  That was back in the early days, long before I met him."
"So, where was I?" Chief Rod continued, "Oh, yeah.  Wednesday was Bingo Night at the Officers' Club.  That is the night that brought the largest civilian crowds on post.  The club sponsored fabulous prizes, cash, and lots of other things.  People would come from miles around, some of them playing a dozen or more bingo cards at once.  Bingo Night was the primary money-maker for the 'O' Club.  Because of the bingo revenue, Fort Rucker was the only Officers' Club in the entire Army that had no membership dues."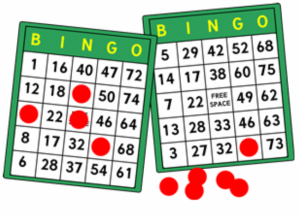 "Chief, let me explain to Gil here," said Major Tony.  "When Rod says 'fabulous prizes', he is not kidding.  While I was finishing flight school at Fort Rucker, the 'O' Club used to park their prizes out in front of the main entrance.  One week it was brand-new matching 'his and hers' Corvettes.  Another week it was a Cadillac Sedan Deville pulling a boat on a trailer.  Later on, it was a new Cessna 150 airplane, including 35 hours of flight training.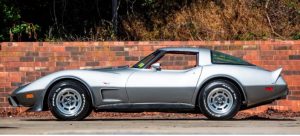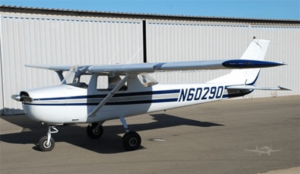 "The Officers Club was making so much money on Bingo Nights each Wednesday that it could afford prizes like that.  Now they didn't give away these prizes every week.  To win the grand prizes, you had to cover the card in a certain number of calls.  Each week the number went up one, until somebody finally won.  Then, they started over with a new grand prize.  It was a swinging time."
Miss Peggy spoke up.  "I wasn't the only LA girl who found an aviator husband at Fort Rucker in those days.  There were lots of girls doing the same thing I was."
Major Tony resumed.  "They weren't just coming to the NCO Club.  When I was finishing up flight school in 1971, there was an absolutely gorgeous young woman who was always at the bar in the Officers' Club.  As a bachelor captain, I asked around about her, because she really caught my eye.  Very soon I learned the story on her.
"She really adored Army aviators.  Hanging around the NCO Club when she was 19, she had met the guy who became the honor graduate of his Warrant Officer Aviator Course, and they were married following his graduation.  Being the top grad, he got his choice of combat flying assignments in Vietnam.  Gung-ho stallion that he was, he chose gunships.  Within a couple of months in-country, he was killed, and she collected his $10,000 life insurance policy.
"So, she went back to the NCO Club, and damn if exactly the same thing didn't happen two more times.  By 24 years of age, when I saw her, she had been widowed three times, and had collected a ton of life insurance.  But she was known at the NCO Club as the 'Black Widow,' and no one there would even speak to her.  So, she was trying her luck at the Officers' Club.
"Upon learning about her, I decided, 'Thank you very much, but no thanks.'  I'm sure she was very sweet, and I'm not superstitious at all.  I understood perfectly well that she had absolutely nothing to do with her husbands' being killed. Nevertheless, even though I felt sorry for her, there was no way I was going to get to know her any better.
"I never learned what became of her, but I hope she found what she was looking for.  Sorry, but it wasn't going to be me."
In memory of Bill and Terry and Eddie and Jerry