The "Tales from Nick's FARRP" series are a fictionalized version of real events and are dedicated to the memory of friends and classmates from the Class of 1969.
"SO, KENNY. What does that castle on your uniform mean?"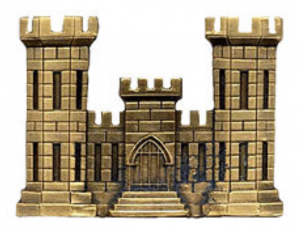 I was speaking to an Army guy, working on his beer, at the bar I just recently inherited from my late Uncle Nick, called the FARRP. Uncle Nick had opened the place in Fayetteville, NC, just outside of Fort Bragg, after he got cancer and had to leave the Army. He had spent many years in Vietnam flying helicopters, and his friends here in this bar told me his cancer came from some chemical he was exposed to while he was there.
By the way, my name is Gil Edwards, and I know nothing about the Army or Vietnam, which is why I keep asking these guys questions. I had learned that Kenny was known in the Army as "Captain Wayne." He always sat at the same place in the bar with a couple of his Army buddies, who were all very patient with my endless questions. Guess it was because they had really liked my Uncle Nick.
"Well, Gil," Kenny replied. "That castle is the insignia of the Corps of Engineers, which is my branch in the Army, just like Major Williams here is in Military Intelligence and Chief Rod there is in Aviation."
"But I thought you told me you were Cav," I said, puzzled.
"I was commissioned in Armor branch and spent my first years as a lieutenant in Armored Cavalry assignments, where my branch insignia was crossed cavalry sabers. After I branch-transferred to the Engineers, I changed my cav sabers to this castle. But once you have been Cav, you're always Cav," he replied.
"Hey, Peggy, bring us another round of beers, would you, please?" he asked. Miss Peggy was my bar manager, ever since she had opened the FARRP with Uncle Nick.
"Kenny, now I'm confused," I responded. "So can you just change around whenever you feel like it?"
"Kenny here is a ring-knocker," interrupted Chief Warrant Officer Rod Jordan, who had been my Uncle Nick's best friend. "West Point grads get to do anything they want in the Army."
"Oh, knock it off, Chief," responded Tony, better known to the Army as Major Williams. "You know that's not true. Besides, not every officer in the Army can be lucky enough to be a Texas Aggie, like me. And since we're on the subject, I'm a branch transfer myself, from Infantry to Intelligence."
"Thank you, Peggy," Kenny said, continuing to me: "Well, my request for branch transfer to the Corps of Engineers came through when I was still in Vietnam in 1971. They wanted to send me to Germany to command an engineer company, but I protested that I needed to get branch training as an engineer first. So they sent me to Fort Belvoir, Virginia, home of the Corps of Engineers, for the Engineer Officer Advanced Course. The branch advanced course is a career requirement for all officers. I wound up there in 1972 as a young captain in a class with mostly more experienced captains getting prepared supposedly to serve as engineer battalion staff officers.
"A huge portion of both my class and the one behind me were aviators who happened to be in the Corps of Engineers. All through the Vietnam war, aviators in every branch were so critical to the war that they were centrally managed by Department of the Army. Even though these guys were in Engineer branch, they had mostly spent multiple combat tours in Vietnam flying helicopters, and between tours they were working as instructor pilots training new aviators, or other critical aviation assignments. Engineer branch had no control over their assignments, because they were required to focus on flying duty.
"When the war finally started winding down in 1971, the Army allowed control of the aviators to revert back to their branch. These guys were all getting to be senior captains, so they were overdue for the advanced course, and made up the majority of our class.
"That's when the first huge post-Vietnam reductions-in-force, or RIFs, began. The Army gave each branch their quota of officers to declare excess and throw out of the service. Engineer branch always considered all their aviators to be over-paid deadwood who had never done anything for the glory of the Corps of Engineers.
"So they knew just what to do. They handed down RIF notices to almost all of the engineer aviators who were attending the advanced course, nearly wiping out my class and the one behind us. When I began the advanced course, Engineer branch had 384 captain aviators on their rolls. When the dust settled, there were only 77 left, and they were mostly the Regular Army officers that couldn't be touched in that RIF. Those RA aviators got wiped out in the next RIF the following year."
"Engineer branch did the same thing to their Special Forces officers," added Major Tony. "In that RIF, we lost dozens of Green Beret engineers who had tons of years of service in Vietnam, many with combat valor awards and multiple Purple Hearts. Most were good buddies of mine and didn't deserve to be treated that way. But the hyper-parochial Corps of Engineers figured if their officers hadn't been running a rock-crushing detachment or commanding a dump-truck company, like engineers are supposed to do, their service was all bad time."
"I had never realized how parochial the Corps of Engineers was," Kenny continued, "until I became one. They really don't think of themselves as part of the Army – they even have their own distinctive uniform, with special engineer buttons.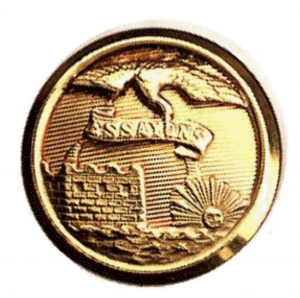 So, in my class, besides me there was just one other branch transfer, a former artilleryman, getting remolded into an engineer like I was. When I asked him how he happened to switch branches, he told me his story:
"He was in the right place at the right time a few occasions in Vietnam, and picked up some impressive awards and decorations, so at the end of his tour in 1969, his Artillery assignments officer offered him what was considered the most prestigious assignment in Field Artillery, in an Honest John battalion in Europe. Honest John is a truck-mounted giant missile designed to carry tactical nuclear weapons. For the assignment he had to get a super security clearance for nuclear weapons and go through special schooling for handling, securing and deploying nukes. He said arriving in the unit was like joining some special exclusive fraternity, where everyone knew the secret handshake.
"All the Honest John firing batteries in Europe went through a rigorous year-long training regime, with continual inspections for nuclear weapons security, operation, assembly and arming, targeting, and procedures for every imaginable scenario. It was a really high-pressure environment, where everything and everybody had to be absolutely perfect. At the end of each annual training cycle, the most outstanding firing section of the most outstanding Honest John battery got the greatest honor available – the chance to fire the single live missile that was allocated for launch each year, obviously without a nuclear warhead.
"It was a gigantic big deal, with all the Honest John units from across Europe gathered to watch. Every field artillery group commander throughout NATO was there, along with all the Army's division commanding generals and the two Corps commanding generals and their staffs. Dignitaries came from all over Europe and the Pentagon and joint staffs. This was the high-prestige annual demonstration of how the US nuclear umbrella would defend Western Europe from overwhelming Soviet invasion.
"So, my buddy had been in his new battalion about six months when it came time for the great annual gathering at the special range for the Honest John demonstration. Another unit, not his, had won the competition for the honor of firing that year's missile.
"The Honest John missile is mounted on a firing rail angled over a giant truck called a transporter-launcher. It is aimed simply by parking the truck facing the direction of the enemy target. You don't have to be extremely accurate when you are launching a tactical nuclear weapon, since presumably the invading enemy is so thick you can't miss.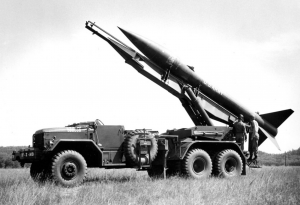 "So, the big moment finally arrived, and they had the suspenseful count-down: THREE, TWO, ONE, LAUNCH! With a giant whoosh the missile shot away from its launcher, climbing and heading downrange. But as it flew away from the truck, two big objects went flipping away from the missile, tumbling back to earth. They were two of the four tail fins of the rocket, which had not been correctly secured for launch. Lacking half of its fin stabilization, the Honest John continued climbing but began to arc around, heading back toward the cantonment area behind the demonstration stands. Finally, as it was passing overhead en route the family housing area, someone hit the self-destruct switch and blew the missile to smitherines.
"Needless to say, it was an enormous embarrassment to all concerned. Everybody from the Secretary of Defense and the Supreme Commander of NATO on down vowed that would never happen again. So, for the entire next year, every section of every Honest John battery in Europe drilled, and drilled some more, on securing the stabilization fins to the missile before launch. That became the most important component of the training and inspections and evaluation for the whole year. So finally the annual honor firing section was selected, and all the customary dignitaries gathered again for the famous Honest John demonstration firing.
"First, the firing officer made a big show of inspecting the fins, testing the torque on the attachment bolts. Then the battery commander climbed up and gave his check, followed by the battalion operations officer, then the battalion commander, then the artillery group commander, and lastly the aide-de-camp of the Corps Commanding General. Everyone gave their approval for the launch, so the countdown commenced: … FIVE, FOUR, THREE, TWO, ONE, LAUNCH!
"With another gigantic WHOOSH, the missile ignited, building tons of thrust….
"In all the attention paid to attaching the stabilizing fins, they had forgotten to unbolt the missile from its launch rail. As the thrust built, the missile lifted the entire truck transporter into the air, landing about thirty yards downrange. It bounced back into the air again, then tumbled end over end twice and blew up with a giant explosion that scorched the faces of everyone in the viewing stands.
"My buddy said to himself, 'They want to put thermonuclear warheads on this thing???' The very next day he requested a branch transfer to the Corps of Engineers."
IN MEMORY OF BILL AND TERRY AND EDDIE AND JERRY