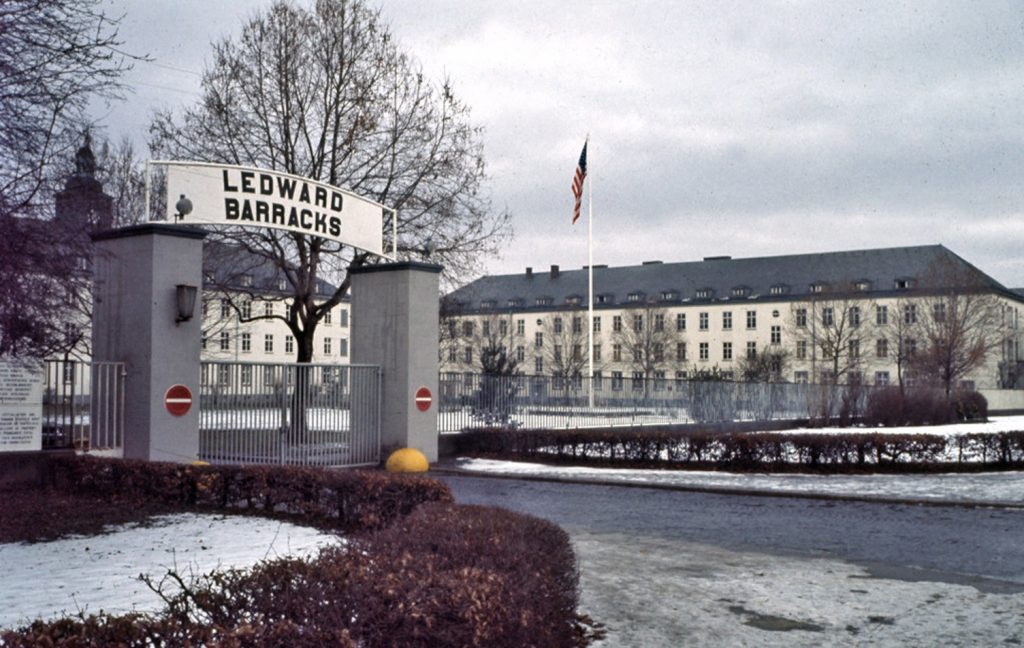 In June 1970, ten weeks into my first assignment and three weeks after making first lieutenant, I assumed command of B Troop, 3rd Squadron, 7th Cavalry, in Schweinfurt.
3/7 Cav was the one of the front-line 'tripwire' units stationed along the East German border during the Cold War to deter the much larger Warsaw Pact Soviet forces from seizing West Germany. We believed an invasion could happen any moment. We worked very hard to prepare for that possibility. Fortunately, it never came.
At that point in my new career, I was not nearly ready to command a cavalry troop. I asked the Squadron Commander, a non-grad aviator, to give this command opportunity to a more experienced officer. But for reasons unclear then as now, he was firm that I take the troop. I really did not know where to begin.
One of the more important recurring obligations of mechanized units in Germany was the monthly submission of DA form 2406, the "Material Condition Status Report", colloquially the 'deadline report'. It informed higher headquarters which vehicles were not combat ready, and why. B Troop's report was due a week after I took command. One thing I actually knew something about was automotive and weapons systems, and I resolved that my deadline report would be 100% accurate.
The Army publishes detailed Equipment Serviceability Criteria (ESC) with very specific requirements for reporting the status of each vehicle type. With the relevant ESC in hand, I made myself conspicuous among my soldiers as they performed the requisite technical inspections of their vehicles. I tried to be clear that I wanted an honest and accurate report, which raised some eyebrows among my NCOs. But they did as I asked. Their honest inspections placed 29 of the troop's 38 vehicles in the 'ESC Red' category, 'not combat ready', 'deadlined'. I confirmed the accuracy of each deadlined vehicle's status per the ESC, signed the report, and sent it to the Squadron Motor Officer.
Somewhat to my surprise – I was new – my report was not well received at Squadron. I learned that my predecessor's report for the previous month had showed only eight vehicles deadlined. My vastly larger report was not viewed as progress.
I was summoned to the Squadron Commander's office the next day and told to bring my deadline report. I anticipated some discussion, so I also brought the related Equipment Serviceability Criteria. The CO sat me down and closed the door. Oddly, neither the Squadron XO nor the Squadron Motor Officer was present. The CO was clearly not happy. He told me we would weed down B Troop's huge deadline report to a more accurate number. Over the course of about 45 minutes, we went down the list vehicle-by-vehicle, with conversations something like this:
CO: So, you've deadlined B-16 (an M-551 Sheridan) for inoperative intercom.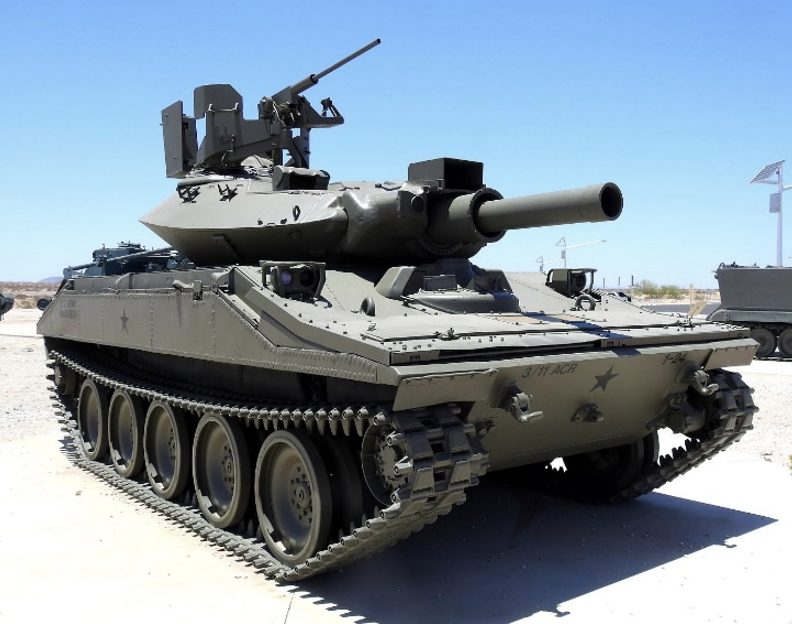 We work around that by giving the driver one of the infantry PRC-25 portable radios, and the vehicle commander can talk to the driver over the radio. No need for intercom, so off deadline.
Me: Ah, sir, that'd be a practical workaround in a pinch, but as you can see, the ESC specifically disallow that for the deadline report. I think we've got to report the intercom problem as a deadline item. I think B-16 needs to stay on the list.
CO: You've deadlined B-32 (an M-114) for no electrical power to the commander's turret.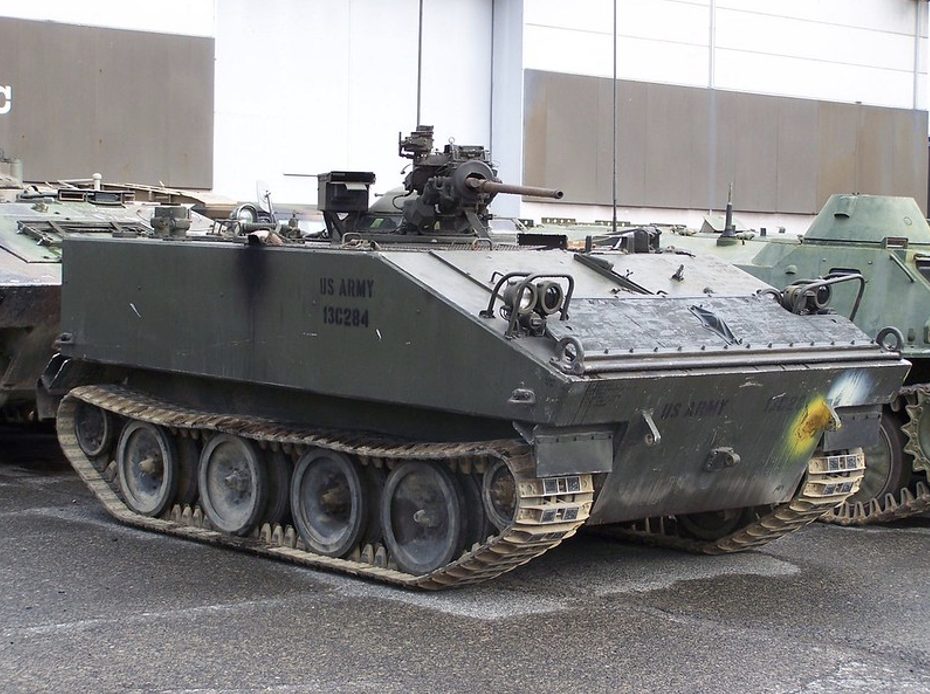 But the vehicle commander can pop out of the hatch and fire the .50 cal up top. So, we can take it off the list.
Me: Ah, sir, no doubt we'd do that in combat, but the ESC specifically require deadlining the vehicle if the turret doesn't have power. Maybe they want to be able to fire buttoned up? I think it needs to stay on the list.
And so it went, through each vehicle on the list. The CO couldn't justify removing even one, which did not improve his mood. My deadline report went to Brigade and Division without any deletions.
I recall explaining to him, an LTC with Vietnam experience, the importance of submitting an accurate report, so higher headquarters would know how badly we needed the parts that would correct these serious problems, problems that would create casualties in combat. I also suggested that he could send in some reduced version of my report over his own signature, but that my signature could only go on the report I had already submitted. In hindsight, these were probably not the most diplomatic comments I might have made at that juncture. Perhaps unlike lieutenants from other commissioning sources, I was accustomed to frank discussions with my LTC instructors at West Point.
This Squadron Commander and I had several other disagreements of principle during what was to be the brief tenure of my first command. In September, during my fourth month, an Armor captain showed up in the squadron, and I was promptly relieved. A trivial job was found for me in Brigade S2, where I marked time over the next twelve months, awaiting the predictable orders for Vietnam.
Later, I learned that the Squadron Commander had earlier promised the Division Commanding General to reduce the squadron's deadline rate below 5%. So, my initial deadline report was unwelcome, regardless what effect it might have had on our priority for getting repair parts.
My Squadron CO did not share my "Officer Efficiency Report" job rating with me, so I saw it only when I visited the Office of Personnel Management at the Pentagon en route to Vietnam, a year later. I found I had received an 89 out of a possible score of 100. Having assumed command with near total ignorance of how to run a cavalry troop, and the mistakes I made as a result, this seemed to me a fair evaluation. Years later, I learned from one of the majors on the personnel staff that this score placed me at the floor of the bottom fifth of my peer group.
Over the next couple years, as we all accumulated OERs, it became obvious that even weak officers rarely scored below 96. When the Army launched a Reduction-In-Force (RIF) of regular army officers in 1975, it came as no surprise that I was selected for involuntary separation.