Of the three hallowed words that comprise our beloved motto, I would in this article like to write about "Country" and what that word means to me.
I have always thought that I lived one of the most blessed childhoods that any kid could ever want. Though to me I was simply living the only life I knew, yet it was in many ways magical and surreal. That's because I was born into and raised in the Army. I was born in Fort Benning, Georgia, and raised mostly in Fort Bragg, North Carolina, with overseas stints in Panama and Okinawa. From 1954 to 1957, we lived in Fort Gulick in the Canal Zone in Panama … and for an eight-, nine- and ten-year-old, it was a fantastic place to live. We lived in a nice house on a corner lot and across the street in front of my house was a jungle with wild banana trees and vines to swing on and iguanas to chase.
And across the street next to my house was the post theater with free cartoons every Saturday morning. And then a block away behind our house was the post swimming pool. Oh, and beyond the jungle was Gatun Lake, which at the time was purported to be the largest man-made lake in the world. It was, simply put, a glorious place to live.
You might at this point in my story wonder what any of that has to do with the subject of Country; to me it had everything to do with it. How it happened I don't really know but for as long as I can remember I always seemed to understand that the life that I was blessed to live was a result of the simple fact that my dad was a soldier in the United States Army. I understood that he was serving our country and I had this sense that what he was doing was a wonderful thing.
I think that one of the things that helped to instill these kinds of thoughts in me were the periodic trips that our family would make back to my father's hometown in Connecticut. Plainfield was a small little mill town in Eastern Connecticut that simply was no match for some of the sights that I saw growing up. And although I absolutely loved our visits with my grandparents and aunts and uncles and cousins, I knew that I was blessed that my dad had chosen to stay in the Army after World War II rather than return to Plainfield. I loved my life, and I loved the United States of America for making my life possible.
One of my most poignant memories as a child occurred at 5:30pm when the evening cannon would go off signifying that it was time to bring the flag down at the end of the day. We did not always live close enough to hear it routinely, but sometimes we were nearby when it happened and the impression of what would happen then has stayed with me for a lifetime. Wherever you were and whatever you were doing you had to stand at attention with your hand over your heart and wait until the last note of the bugle faded away. Even if you were riding in a car, the car would stop and everyone would get out and face the direction of the flag and pay your respects. My fondest memory of such times was when we would be playing Little League games at the ball fields on the huge parade ground in the center of Fort Bragg. All the games would stop and everyone … players, coaches, umpires and spectators would all pay their proper respects to our flag. As a child I think these memories did more to instill a sense of patriotism in me then perhaps anything else.
The culmination of my childhood sense of patriotism probably occurred at the end of our first day at West Point on July 1, 1965. My decision to attend West Point was embedded in me sometime around the age of ten or eleven or twelve. From that time on, I made it my goal to pursue being an Army officer like my dad. He had not gone to the Academy, but he had told me that if I truly wanted to be an Army officer than that was the only way to go. No other way was better as far as he was concerned. So, when we raised our right hands out on Trophy Point and swore our allegiance to the Constitution and to our Country, it was for me the culmination of a childhood dream. A dream that the United States of America had made possible.
It was probably through reading the Adventures of Tom Sawyer and Huckleberry Finn which impressed me with the concept of the Mississippi River as being something special. Or maybe it was one of the many movies that I went to in the post theater across the street from my house in Panama. How ever it happened as a child growing up, to me the Mississippi River meant something very special. It was sort of the dividing line in the middle of our great country which divided the East from the West. And I remember how entranced I was when I realized at the age of 29 that I was going to actually literally be crossing the Mississippi for the very first time. It was in the Spring of 1975 when I was traveling with my wife from Vermont to Texas to visit Dallas where I would be attending seminary in the Fall to study for the ministry. Since that first time I have probably crossed it a half a dozen times since, but every time I am thrilled at the prospect. The thrill I get is not just because it is so immense, but also because to me the Mississippi is that long thread from North to South that binds our Country together.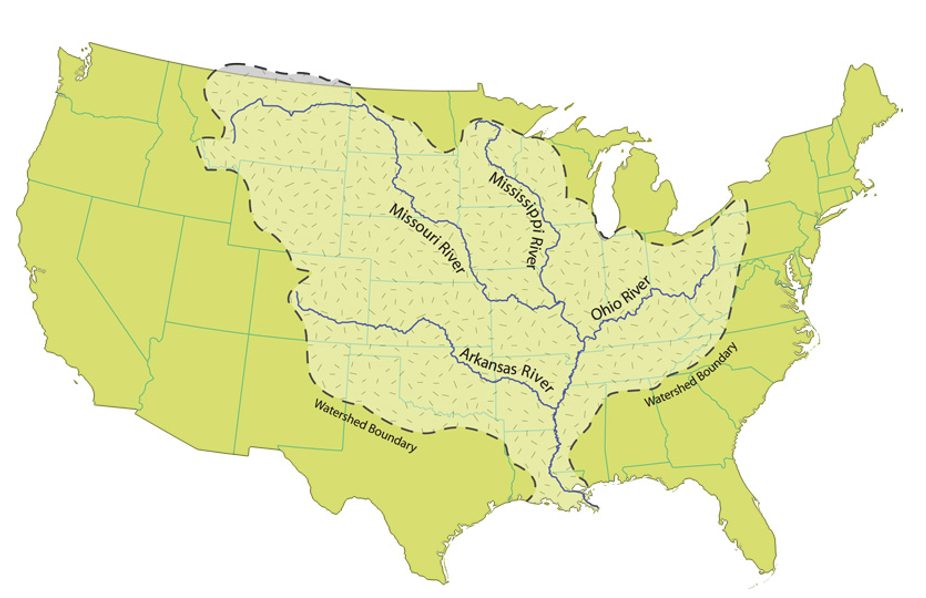 The final vignette which speaks of Country to me flows out of my trip that I made in July 2018 to honor our classmates who fell in Vietnam. It occurred while I was doing a recon of the Fort Snelling National Cemetery in South Minneapolis, Minnesota. The cemetery is quite large and quite beautiful with well over 200,000 graves in it. You would think that being as large as it was that it has have some rough spots here and there … but it was in fact meticulously maintained. I was so struck by its size that I drove around and took pictures from several different vantage points. Each picture that I took contains row upon row of graves as far as the eye can see, and none of the graves are duplicates in any of the pictures. Each picture is a completely separate scene.

I remember at one point in my tour I was quite moved to be in the presence of so many veterans' graves. I also felt a great sense of patriotic pride as I looked around at the wonderful effort that we as a country put into remembering our fallen heroes.
"Country" to me is not just one thing but many things. It is our flag and it is our land. It is our history and it is our people. It is our founding fathers, and it is our future. It is our hopes and our dreams and our sense of being. It is simply put, the United States of America, the greatest country that has ever been thus far in the history of mankind upon this earth.