After reading Bobby Jannarone's family-oriented Bob Hope story, I thought it might be a good opportunity to reminisce about my fortunate timing the evening before our graduation, 3 June 1969.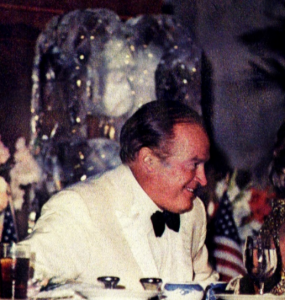 Bob Hope was truly a National Treasure, who set the example for Hollywood on the meaning of service by sacrificing his holidays to spend time with the troops, that he cared so much about. I happened to meet him and the memory of that event remains strong even though it was over 47 years ago.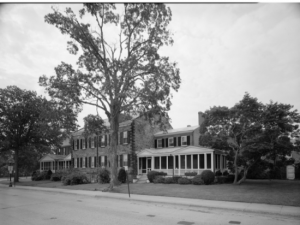 Invited by our Class leaders, Bob Hope was to give the address during our Graduation Dinner the night before our Graduation and Commissioning. On that evening, I was walking to meet my family and date at Colonel Cutler's home on Professor's Row (third large duplex before the Catholic Chapel) overlooking the beautiful Hudson River Valley. My family was staying there since my father was a classmate and close friend of Colonel Cutler who was the head of the Electricity Department.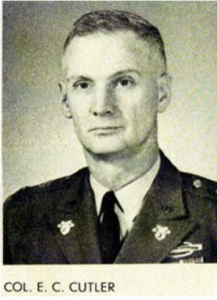 The Cutlers had invited my family and our dates to stay with them for all of the June Week festivities (Graduation Parade on the Plain, Glee Club concert, cadet award ceremonies, the Graduation Ball). Our plan for the evening was to meet there and walk to the Cadet Mess Hall for Graduation Dinner and the award presentation.
As I passed in front of the Superintendent's (Supe) quarters, Major General Koster, who was another Classmate of my father's, came out to the front porch with Bob Hope. The previous morning, all of us graduating sons of USMA 1942 met at the Supe's office with our fathers and received a gift from that Class.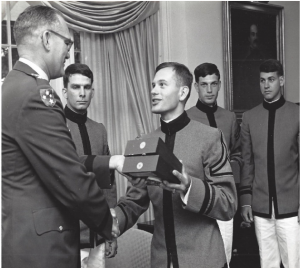 Afterwards, the Supe spent a few minutes with each of us asking about our first assignments after training, etc. Because of that award ceremony the day before, General Koster recognized me as I was approaching the short walkway up to the his porch. I saluted him and gave him a greeting. He called me by name and invited me to come up onto the porch to meet Bob Hope.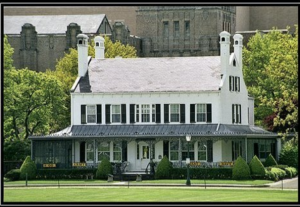 I quickly walked onto the porch and was introduced to Bob Hope with some kind words from the Supe about me, Glen and my father. Bob Hope was most gracious and pleased to meet me, wishing me the best in my continued military service. I welcomed Bob Hope to the Military Academy and thanked him for his service to the military over the years. He, of course, said he got so much out of being with our servicemen and lightening their burdens, if only for a moment. I bade them farewell, saluted the Supe and walked to COL Cutler's house where I related this to my parents, the Cutlers, and my paternal grandmother (who was a tremendous fan of Bob Hope and had also attended my father's wartime graduation in 1942).
That night, after the award presentation, my Father went up to the Supe and then beckoned all of our family group and dates to come up to the head table. All of us were introduced to Bob Hope. I thought my grandmother was going to faint; she was so overwhelmed to meet him. Again, the Supe made nice comments about Glen and me in front of our family and dates. Bob Hope said that he was impressed about sons following their fathers through West Point into the Army and how that had to be a strength for our military. He remarked how unusual it must be for twins to graduate and wished us both well in our future military service. All of this took about four minutes before the Supe indicated that he and his wife and the Hopes had to go for some formal photos. We excused ourselves and returned to Col Cutler's home.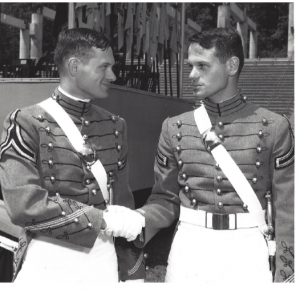 It was a memorable start to my eventful graduation with those who are the Best of The Line (Motto of the Class of 1969, chosen when they were New Cadets in the summer of 1965)