by Chuck and Diana Hastings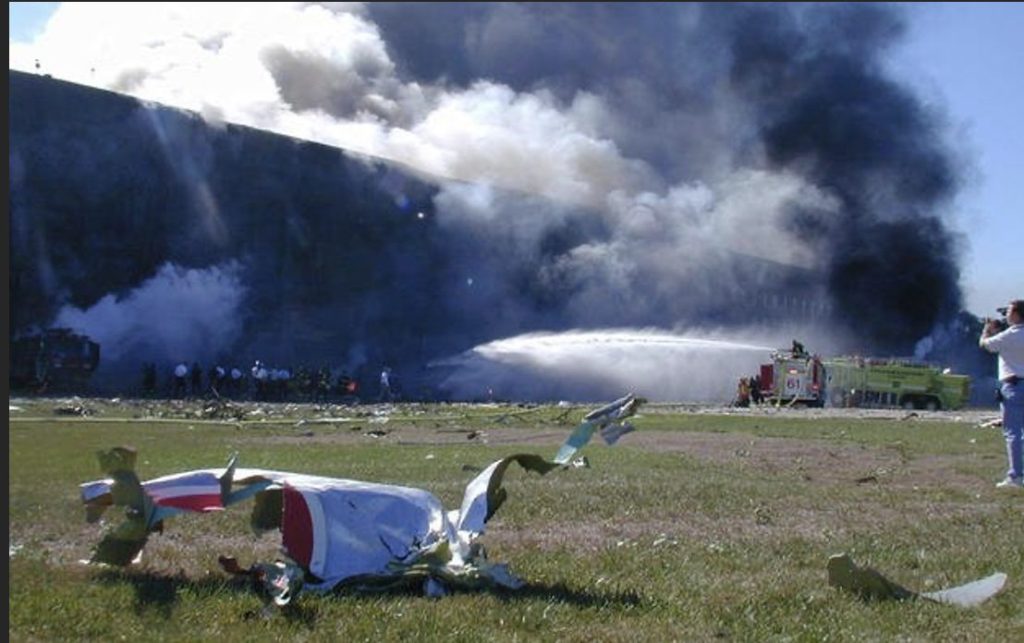 The day started pretty much like any other morning with my husband, Chuck Hastings, on a business trip to Fort Worth, TX. He was due home that evening. The boys were gone – one in college and one living and working in Denver, CO.
I went to work – at an undisclosed location – for the CIA. When the secretary said – 'HEY! Come look at this on TV', many of us crowded into the front office area. I was stunned to see the 2nd aircraft slam into the World Trade Center. Almost immediately, we were notified to evacuate our building as we were in the flight path of Dulles Airport, a possible target.
I stayed in the office, as I had no one to go home to. I immediately called my oldest son, Aaron, in Denver, CO, and told him to GO HOME! I asked if he had seen the planes that had crashed into the World Trade Center? I warned him if this was a coordinated attack, he could be in danger, as he worked close to the Denver Federal Building – I begged him to PLEASE go home!
Then I called Chuck and told him to keep his rental car and buy some underwear. There was no way he was flying home that afternoon. CIA had advised us that ALL air traffic had been grounded.
I called our second son, Clay, a sophomore at Virginia Tech, and told him NOT to come home – it was safer to stay in Blacksburg. . . for now.
I then called a close friend, a retired Army LTC working for Defense Intelligence Agency at the Pentagon. His secretary said he was in a meeting and could not take my call. I told her it was urgent – a matter of life and death. She put me through. I told Jerry about the plane crashes and that the CIA felt the Pentagon was also a target. In turn, he told his meeting members to turn on the TV. I asked Jerry to please, please, evacuate from the Pentagon, ASAP. He said he had to get off the phone and find out what was happening. One of his meeting attendees was on the other side of the Pentagon and was participating in the meeting via telephone with Jerry and his colleagues.
Later, Jerry told me they heard and "felt" the plane slam into the Pentagon and his friend and colleague on the other side of the Pentagon was gone – dead from the impact of the plane that crashed on the western part of the Pentagon.
About then, my son in Denver called me back and asked if I had talked to his boss?? Apparently, his boss sent everyone home, as they were 'too close to the Federal Building!' NO, I did NOT talk to my sons' boss – Aaron gave my CIA credentials too much credit! (smile)
Since there was nothing I could do from home, and I felt the need to help somehow, I called a friend that produced the Presidents Daily Bulletin (PDB) to see if he needed any extra hands to cope with today's activities.
Specific clearances and accesses are required to handle the PDB. I had those clearances and accesses. The CIA Headquarters had already been evacuated, as they thought they might be a target of the missing aircraft. Bill said he would call me if he needed me. He said they would publish the PDB, but he had no idea who it would be delivered to, or where it would be delivered. I had a previous CIA position that included the tracking and record keeping of the PDB. I understood the dilemma.
I was the last one to leave our office that day. I locked up the office and without realizing it, I headed for the Pentagon. I had been stationed at the Army Communication Center in 5A910 for 4 years (1968 to 1972). For you non-Pentagon folks, 5A910 is the address of the Comm Center. As the NCOIC (E-6) of the Maintenance Shop, I knew every nook and cranny of the Pentagon from the rat-infested basements to the roof where my antennas were located. I felt like an old friend had been hurt and I needed to help.
There was already a Security perimeter around the Pentagon when I arrived, and they would not let anyone in. I watched from a nearby hill as my old friend burned.
I was surprised that I didn't see an airplane – not even a tail at the crash site. I learned later that the impact was so intense, nothing was left of the aircraft which had been turned into a missile.
My friend, Jerry, got out of his side of the Pentagon and eventually got home. Later that night, I joined him and his wife, Joan, at their home. We talked over the horrendous events of the day and watched the news late into the night. We knew our world would never be the same again.
Meanwhile, Chuck kept his rental car and extended his stay in Fort Worth.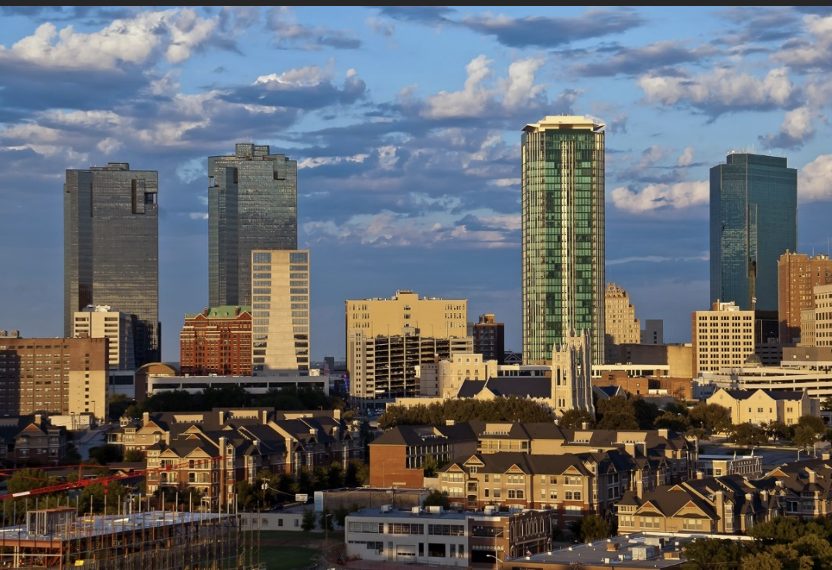 Knowing some of his business associates were from the metro Washington, DC area, he volunteered to share his absconded rental car in riding across the country. Chuck planned their route and hotel reservations to accommodate one rider who had left his car at the Nashville airport. And off the four went for 2 days of listening to patriotic music and news bulletins about what was going on in NYC, WDC and Shanksville, PA. The traffic on the roads was particularly sparse, as if nobody wanted to be on the road. The skies were silent, and the absence of contrails was almost eerie. Arriving in the metro WDC area, the remaining two passengers were dropped off, happy to be re-united with their families. Chuck dropped the rental car at Hertz at Dulles Airport. Amazingly, Hertz did not charge him for the rental, even though it was not returned to DFW as planned. Thank you, Hertz!
The next day, on the 12th of September, I talked at length with my son at VA Tech. I convinced him that dropping out of school and joining the Army was NOT a good idea! I explained to him that Uncle Sam needed him with an education! Clay is now an Army Major and a Dentist. He is also Airborne and Air Assault qualified. Important skills for a dentist! He spent 9 months in Iraq and Kuwait and is now with the 7th Special Forces. As a Dentist, he has already made a parachute jump into water, a feat neither his father, father-in-law, brother-in-law, nor sister-in-law accomplished while on active duty. We are so proud of Clay's dedication to duty. He is a GREAT soldier!
9/11 was indeed a turning point for us all.