When I arrived in the Pentagon in June 2001, one of our biggest challenges was dealing with the Army's old, deteriorating and insufficient number of on-post family housing units. One of the ugliest secrets in the Army was that married junior enlisted soldiers could not get housing on post. The neediest were moved to the back of the line. They were forced to live in trailer parks long distances from post often in unsavory neighborhoods–with drive-by shootings and lousy schools. This big quality of life issue was magnified when we began deploying our Soldiers to Iraq and Afghanistan every other year—leaving their families in jeopardy.
The sad history of poor, scarce enlisted Army on-post housing was punctuated with the suicide of 13-year-old Danny Holley in Marina, CA outside the gates of Fort Ord in 1984. Danny's father was serving an unaccompanied tour of duty in Korea following a transfer from Germany. He left his wife and four children at Fort Ord. They could not get housing on post and were forced to live off-post in a tiny home at an exorbitant rent. The danger signals came when Danny was found collecting bottles for tiny refunds and visiting the Army Community Services Food Pantry seeking to obtain food for himself, his sister and two brothers. When he hung himself, his suicide note read: "If there is one less to feed, maybe things can be better".
When the Army considered the situation further, it was learned that there were 37 Army families living in tents on camp grounds at Fort Ord. This tragic incident was one spark that motivated Congress ultimately to pass legislation authorizing the Department of Defense (DOD) to privatize military housing via the Military Housing Privatization Initiative (MHPI) as part of the National Defense Authorization Act of 1996. The leadership of former Congressman Leon Panetta (Ft. Ord was in his CA District) was critical to getting this legislation passed. (Note: Secretary of Defense from 2011-2013, Leon Panetta was the 2015 Association of the U.S. Army Marshall Award Winner.)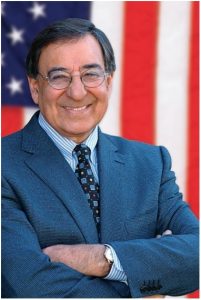 Each uniformed service created a new or augmented an existing organization to implement the MHPI legislation. The Army's approach was to create the Residential Communities Initiative (RCI) to manage this process. When I arrived at the Pentagon, the RCI program was just beginning to take root.
RCI champions came from both sides of the aisle — but most notable was former Congressman Chet Edwards (D, TX), with the Army's RCI Pilot Project at Ft. Hood in his district. Because it was a new program that did not quite fit the mold of established real estate projects, there was uncertainty on Wall Street and the banks were skeptical of providing debt funding to the Ft. Hood RCI Project. Chet Edwards weighed in, and lent his support both inside and outside government. As a former real estate executive, Congressmen Edwards had a unique perspective and understanding of both the governmental and the private sector requirements associated with this program. In essence, he became an important "Rosetta Stone" for governmental and commercial entities.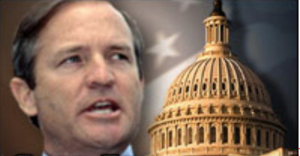 The beauty of RCI funding is that the income stream comes from the Soldiers' Basic Allowance for Housing. In this sense the revenue that would be available to the various projects was an entitlement as opposed to annual discretionary funding such as military construction budgets. The Army was able to select world class industry housing development partners and hired Jones Lang LaSalle (led by Dr/COL retired Barry Scribner USMA 1974) to augment the Army RCI team. We created a privatized housing acquisition center of excellence at the Baltimore District of the Corps of Engineers with outstanding attorneys and financial analysts.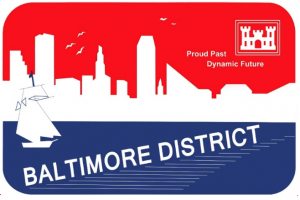 A key ingredient to our success was the financial genius of my USMA 1969 classmate Tom Fagan. After over 20 years active duty and a very successful career in finance, Tom, following 9/11, agreed to lend his expertise to the Army as a civilian consultant for the program under Jones Lang LaSalle. Tom's financial and development acumen were key to the success of the RCI program. In fact, one of the projects that he led for the Army in Hawaii was named Wall Street magazine, Project Finance's – "Deal of the Year" in 2005.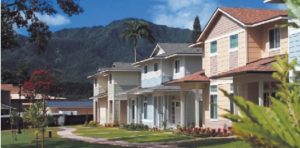 RCI enabled the total recapitalization and expansion of the Army's family housing inventory via a collaborative process called the Community Development Management Plan (CDMP). The CDMP took a holistic view of the residential portion of a military installation and added quality of life improvements such as neighborhood community centers, jogging trails, and new/improved schools. This could never have been accomplished under the old Corps of Engineers military construction (MILCON) method.
The next time you are on an Army post, check out the Family Housing neighborhoods…I believe you will find quality homes, in friendly neighborhoods, where you would be proud to have your children and grandchildren live.
Privatizing the Army's family housing inventory was my proudest accomplishment as a President George W. Bush appointee in the Pentagon leading the Army's Installations and Environment team.
Examples of Residential Communities Initiative Military Housing
Ft. Drum, NY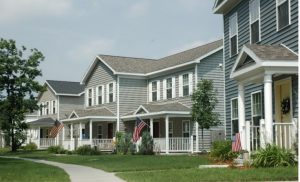 Ft. Stewart, GA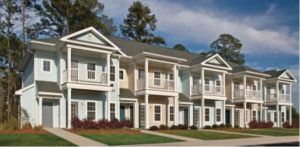 Ft. Lewis, WA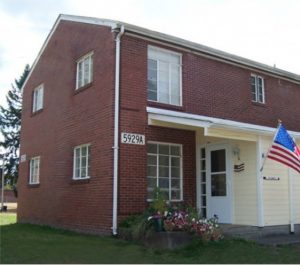 Ft. Rucker, AL