March 1970 was a turbulent time of unrest and deep cultural division over the Vietnam War. Despite the emotional and strident voices of opposition, this Field Artillery Second Lieutenant (2LT) arrived in country, 9 months after commissioning and fresh from 30 days leave following Ranger School.
I was assigned to 6th Battalion, 11th Field Artillery on LZ (landing zone) Bronco as a Forward Observer (FO) to an infantry rifle company (B Company, 4th Battalion, 3d Infantry (Old Guard)) operating from LZ San Juan Hill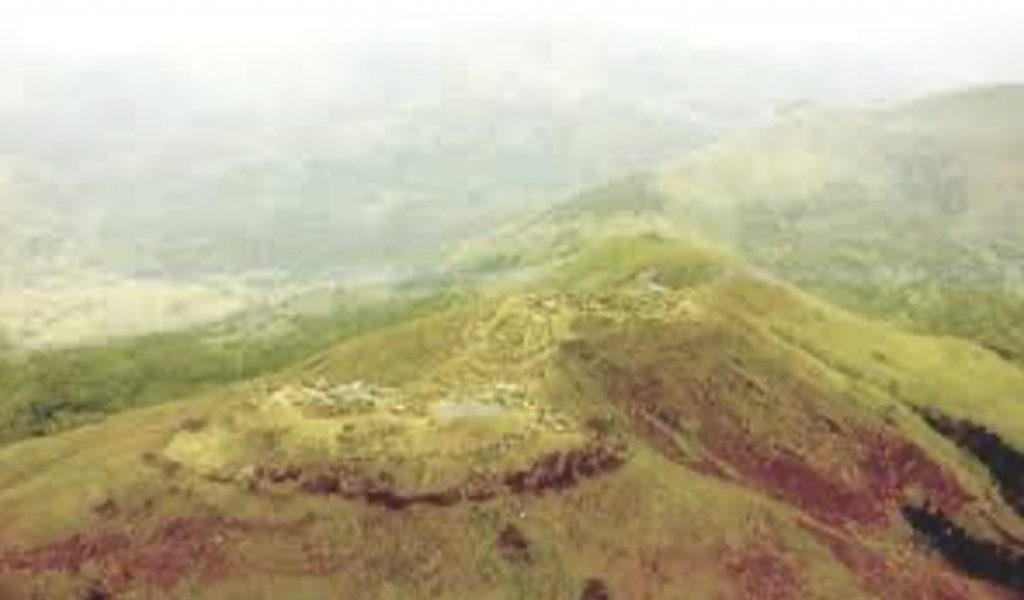 in the mountainous terrain south of Chu Lai and west of Duc Pho (see note below). We all knew the life expectancy of a "butter bar"* FO was short and that a trial by fire would come. I just didn't know how soon.
My first day was memorable. After packing up my basic issue (M-16, ammo, all-important compass,
map of my area of operations (AO) and grease pencil, C-rations, etc), I linked up with my Liaison Sergeant and met my Radio Telephone Operator (RTO), the man who would carry our PRC 25 radio which provided essential communications between me and our vital artillery fire support.
Following a brief situation report of enemy activity and terrain in the area of operations from my infantry battalion Fire Support Officer (FSO), I finally met my company commander (CO). The company then headed off on my first search and destroy mission in the mountains and triple-canopy jungles.
Not many miles off the LZ, we uncovered a large cache of enemy weapons including AK47s, old Russian Kalishnikov rifles, WWII vintage US rifles (M-1s, BARs, carbines, etc), and various mines, grenades, etc. The CO called for a chopper to salvage the cache; mission accomplished, we moved on.
We crossed a mountainous jungle ridgeline in the late afternoon and moved onto a plateau of dense jungle with some open terrain. The CO decided to call it a day, so we all set up our defensive position and dug in. As I would many times in the months ahead, I jumped into my role as FO, plotting defensive fires around the company perimeter, and coordinating with the Fire Direction Center of my firing battery. Because we were several miles away from my firing battery on the LZ and on the opposite side of a steep ridge line from my howitzers, all fire support would have to be delivered "high angle." Although we had the newest and most accurate model of the 105mm howitzer (the M102), with an effective range of 11.5 kilometers (7.1 miles), I knew high angle fire for "reverse slope targets" was problematic: longer flight time, greater probable dispersion error, etc, but there was no alternative.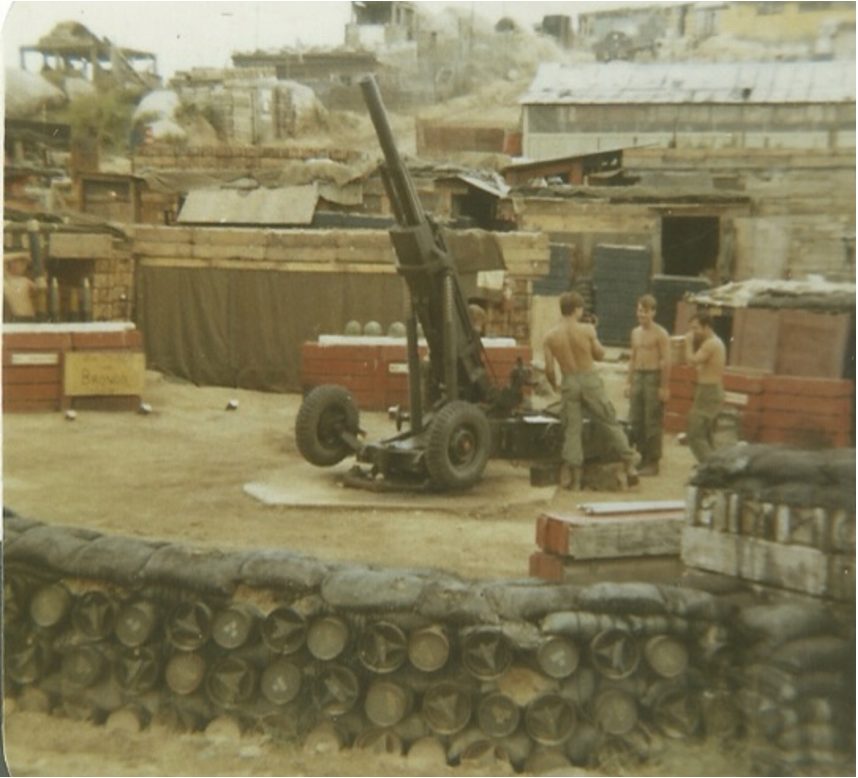 Just as I was wrapping up my coordination, we came under fire. Everyone quickly hunkered down and the platoon closest to the enemy returned fire. The CO asked me if I could bring in artillery, so I replied, "Yes, Sir!" with more certainty in my voice than I felt, and immediately called for a fire mission. The response time was quicker than I expected. We all listened expectantly as the first 105mm "Willie Pete" (White Phosphorous) round descended from its high trajectory with a scream, expoding about 300 meters in the air and about 400 meters away from our perimeter. The platoon leader closest to the action told the CO he needed rounds closer; the sniper was less than 100 meters away from him. I told the CO that dropping the next round 200 meters closer to us would require "Danger Close" procedures, meaning all calculations and firing operations would be handled even more meticulously – and that the possibility of friendly fire casualties greatly increased. He instantly replied to bring it in! The next round was HE (high explosive) about 100 meters outside the perimeter and right where we needed it, so I called for a battery "fire-for-effect" and 6 rounds of 105mm rained down on the target, producing a deafening roar with steel fragmentation shards sailing over our heads. Suddenly, all became still. Then, the company radio came to life with a crackle with the platoon leader's voice, "enemy neutralized."
Within a few moments, a young infantryman searched me out and presented a jagged steel shard** still hot to the touch, saying how much he appreciated the artillery: "Thanks, L.T., this whistled by my ear…it's exactly where I wanted it!" This was music to a young field artilleryman's ears…and all on my first day!
Many fire missions and memorable events ensued during my months at the "pointy end of the spear" as an FO, but, by the grace of the Lord, I survived and was carried by chopper out of the bush to my next assignement as a battery fire direction officer. The day before I said my fond farewells to the Old Guard infantrymen I had lived and fought beside during those months, I received a radio message from the Red Cross that my wife Sally had given birth to our first son and that both mother and baby were well. That son, Paul***, celebrated his 50th birthday on July 12th, 2020!
Note: Although I arrived in VietNam with orders for the 2d Battalion, 19th Field Artillery (2/19FA) of the 1st Cavalry Division Artillery, the assignment clerk at the 90th Replacement Battalion in Long Binh Post told me to get on the next flight north to I Corps and the 23d Infantry Division (Americal) because they had lost several forward observers recently. I was assigned to B (Bravo) Battery of 6th Battalion, 11th Field Artillery (B/6/11 FA, 105mm howitzer) on LZ San Juan Hill in the mountainous region of the 11th Light Infantry Brigade AO west of Duc Pho and the southern-most brigade of Americal Division. As expected, my duty position was to be Forward Observer (FO) for a rifle company of 4th Battalion, 3d Infanty Regiment (B/4/3 INF, Old Guard). I was quite surprised to learn a battalion of the famed Old Guard (best known for ceremonial service at Arlington Cemetery and the Tomb of the Unknown Soldier) was in VietNam, but proud to be assigned as an FO to her!
* A "butter bar" is an Army Second Lieutenant (2LT), so called because the single gold bar of rank resembles a bar of butter … easily distinguished from the silver bar of the more experienced First Lieutenant (1LT).

** That 5-inch long fragmentation shard was a prized keepsake for many years, but sadly disappeared during one of our many moves, a casualty of my wife's clearing out what she thought was a piece of junk left on my desk.
*** Paul graduated from West Point in 1992 (and as one of the first Class Sons of my Class of 1969), was commissioned a Field Artilleryman and retired from active duty in 2012.