The "Tales from Nick's FARRP" series are a fictionalized version of real events and are dedicated to the memory of friends and classmates from the Class of 1969.
"SO, TONY, WERE YOU EVER SCARED FLYING IN VIETNAM?"
I was speaking to Major Tony Williams, who was sitting at the bar, sharing beer and war stories with a couple of his Army buddies.  They were regular customers here at Nick's FARRP, a bar located in Fayetteville, NC, just outside Fort Bragg that I had recently inherited from my Uncle Nick.  My name is Gil Edwards, and I know nothing about the Army, which is why I keep asking these guys questions.
"No, shit, Sherlock," Tony replied, "more times than I could count.  Anybody who says he wasn't scared is either lying or was a REMF."
"What is a REMF?" I asked.
"That, young civilian," responded Captain Kenny Wayne, sitting beside him, "is an Army acronym for 'Rear Area personnel,' if you understand what I am saying."  Kenny, I had learned, is an Airborne Ranger engineer officer.
"Oh," I said, as it dawned on me what the 'MF' stood for.  "So, Tony, what scared you the most?  Was it enemy fire or getting shot down?"
"Not really," he answered. "All the bad guys shooting at me were really bad shots.  I'd say probably running out of left pedal over a pinnacle was the scariest."
"You'll have to tell me what that means," I said.
"Well," he went on, "you know that a helicopter has a tail rotor.  Its job is to push sideways on the tail to keep the aircraft from spinning as the main rotor is pushing the air down to make lift.  The more load on the main rotor, the harder the tail rotor has to push.  You have foot pedals to control the tail rotor, so left pedal makes more push on the tail and right pedal makes less.  The tail boom works like a weathervane, so the more airspeed you have the easier it is to keep the tail straight.
"One day early in my flying tour, I was still a new guy flying co-pilot in the right seat of the Huey.  We were on a routine, single-ship resupply mission all day, what we called 'ash and trash.'  We were carrying rations and water and ammo out to Korean company outposts on mountain pinnacles.  We called the Korean troops ROKs, for Republic of Korea.  It was pretty turbulent that day, and the Aircraft Commander was at the controls for this one approach.  The ROKs would pop a smoke grenade as we approached so we could see to land into the wind.
"So we were slowing out of translational lift, almost over the helipad where the ROKs were standing, waiting to get their supplies.  All of a sudden, the smoke shifted, as the wind came from behind and grabbed our tail boom.  The Aircraft Commander slammed the left pedal to its stop, trying to keep the bird straight, but we whipped around out of control.  To keep from crashing into the troops clustered under the bird, the AC pulled hard on the collective, trying to get more lift, but that just made us spin faster.  As he pulled and we spun, I saw the transmission torque meter surge through the redline limit of 50 lbs, up to 59 lbs overtorque, while the engine tachometer bled from 6600 rpm down to 5800 rpm, which is way too low to keep flying.
"We had spun clockwise 540, wildly out of control, when the bird plunged down over the side of the pinnacle.  As it accelerated falling, the tail boom caught enough airspeed to stabilize, and the rotor began to regain lift.  The AC regained control of the bird, then had me fly, because he was shaking too bad.  I took it back to a ROK battalion helipad, where we shut it down.
"Through one of our sister birds in the area, we relayed the radio message back to our unit that we had survived a severe overtorque and the bird was shut down, not safe to fly.  The company maintenance officer, a very senior captain on the major's list, relayed back to us that he would bring his bird out and fly us back.  We were done for the day, and the shakes had begun to set in for all of us.
"When the maintenance bird arrived, the maintenance officer loaded us all on board, then put my AC and me at the controls to fly back to our airfield.  When I asked how he would recover the damaged helicopter, he said, 'Just watch,' and he cranked the sick bird and flew it back with us in formation, solo, for a hundred miles.  We were all afraid the damaged transmission would seize up at any time on him, but he wasn't fazed a bit.  He said his job was flying birds that weren't right.  I thought he wasn't right.  Those maintenance officers were absolutely insane."
Major Tony paused his story and held up his empty beer mug.  "Hey, Peggy, bring us another round, if you would, please."  Miss Peggy was my bar manager, having been with my Uncle Nick since he opened the FARRP a few years ago.
Tony continued, "We called our maintenance test pilots AMOCs, for Aviation Maintenance Officer Course.  They didn't normally fly on combat missions, but instead got their flight hours 'test flying' sick or unsafe helicopters to determine how to fix them.  Then they flew the repaired birds to see whether they were safe to turn back over to us combat pilots.
"Our company maintenance section was headed by that senior captain, with a junior captain and two or three warrant officers, all of whom were AMOC-rated as test pilots.  They supervised the work of the 25 or so enlisted specialists.  Those guys worked all day and most nights to keep our birds flying.
"One day a young AMOC warrant officer talked me into riding left seat as pilot-in-command with him in one of my sick Hueys on a 'test flight.'  This Huey was having hydraulic problems, so the AMOC asked me to fly the bird for him, so he could perform some test procedures and take notes.  The crew chief, the enlisted man who 'owned' the bird, came too.  I took us up to 2000′ elevation and leveled it off.  The AMOC said he was beginning the test and turned off the hydraulic switch. This was a normal thing we did occasionally to train for losing all our hydraulics.
"The bird got that stiff shuddering feeling, but it was flying normal for hydraulics out.  The control stick which controls the tilt of the rotor disk is called the cyclic.  After about 30 seconds flying with hydraulics out, all of a sudden, my cyclic got a mind of its own and started driving back and left.  I was pushing so hard trying to get it back centered, I thought I was going to bend it.  But that servo had gone—"
"Woah, Tony."  I interrupted.  "What does 'sir voe' mean?  It sounds like you are addressing someone special."
"I forget, Gil, that you don't know the lingo we speak here at the FARRP.  There are three hydraulic cylinders, called servos, that transfer the pilot's controls to the rotor system.  It was one of these that had gone berserk and I couldn't counter it.  In about a New York second the Huey chin bubble had gone straight up and rolled left, and I was staring at the horizon over my head through the 'greenhouse' roof bubble.  The crew chief, riding along in the left rear seat, later told me he was standing on the back wall staring straight down at the ground.  We all knew we were going to die."
"Hate to interrupt," said Kenny, "but you might explain to Gil what a New York second is."
"Sure, that's 0.37 sec, the time from when the light turns green till the guy behind you is honking his horn.  Anyhow, there we were, flipping inverted, when, cool as a cucumber, this crazy AMOC put down his clipboard and said, 'I've got the controls.'  He took the cyclic in his right hand, and with his left he flipped the hydraulic switch back on.  Had I not let go of the cyclic when he took the controls, I would have still been pushing and we would have snapped around the other way.  Instead, he leveled us back out smoothly and said, 'That's what I thought would happen.  Let's try it again.'
"The crew chief and I simultaneously screamed, 'No damn way!!'  We declared that the test flight was over, and I flew the bird straight back to land at the maintenance pad.  The crazy AMOC said, 'That's ok — I think I know how to fix it now.'
"As I was shutting it down, the crew chief came up to my door and said, 'Sir, I ain't never NEVER flying with you again,' and just walked off.  The AMOC said, 'We should have this fixed by midnight, but I want to wait on the acceptance test flight until the morning.  Where can I find you?'
"I looked him straight in the eye and lied, 'I'm scheduled for a combat assault in the morning – sorry.'
"He said, 'You guys are crazy to go out there where people are shooting at you.  I would never have the balls to do that.'
"I told him, 'Yeah, it's a tough job, but you know …' and headed straight for our officers' club hootch.  There really was no combat assault the next day, but I made sure the Ops Officer had me flying ash and trash all day, just to be sure that AMOC couldn't find me.
"Our assault helicopter company was located on the edge of the big Korean White Horse Division compound, so we had perimeter on two sides of our flight line.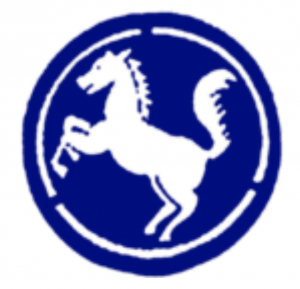 Another time, that same crazy young AMOC was working on a different Huey that had an intermittent problem with the engine fuel control.  Shortly after sundown, he thought he had it fixed, so he took the bird out for an acceptance test flight, absolutely solo.  The tower had already shut down for the day, so no one knew he was out there except the Korean infantry troops on perimeter duty who saw it.
"He took off out over the perimeter wire, and was climbing out, too low and slow yet to really be safe.  We call that combination the deadman's curve.  Suddenly, the fuel control malfunctioned, and his engine quit.  He autorotated the helicopter to a safe touchdown, just about a Claymore anti-personnel mine's blast range outside the perimeter.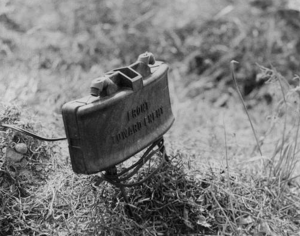 The damn fool climbed out of the bird, probably not even aware that he was in a minefield.  With a flashlight in his teeth, he fiddled with the fuel control on the engine, then climbed back in and restarted it.  He did his hover check, then began climbing out to turn crosswind leg to make a traffic pattern.  As he was turning from crosswind leg to downwind, it conked out again.  Another autorotation into the perimeter minefield, another restart, another takeoff.  He had three more engine failures before he finished his downwind leg, and a total of seven by the time he finally finished his traffic pattern and got back inside the perimeter.
"So as far as I know, he set the world record for the number of actual solo night autorotations into a minefield in a single traffic pattern.  We were sure impressed.  So impressed that absolutely NO ONE would ever fly with him again, except the other maintenance officers.
"And they were the ones who thought we were brave guys to go out in daylight with infantry aboard, and nothing more dangerous to face than some bad guys who were mostly lousy shots."
"So, then," I asked Tony, "what is the moral of your story?"
"Simple, Gil," he responded.  "Aviation maintenance officers are ALL insane!"
IN MEMORY OF BILL AND TERRY AND EDDIE AND JERRY