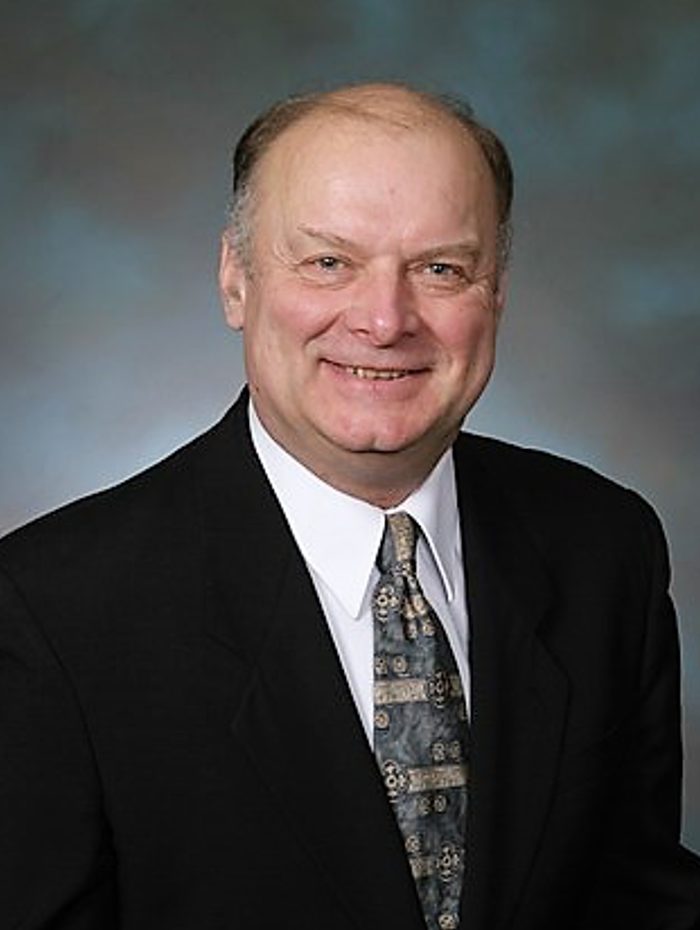 Jim was born in Mount Holly, New Jersey on Halloween, 1948. He attended Rancocas Valley Regional High School. He was active in school sports, Boy Scouts and church activities.
     Jim spent his active-duty years as a field artilleryman in Howitzer Battery 2/11 ACR in Bad Kissingen, Germany. He transferred to Fort Lewis and fell in love with the Pacific Northwest.
After leaving the Army, he started a career in construction. He's worked on everything from outhouses to nuclear reactors. Notable jobs include the Satsop Nuclear Site, Alaska Pipeline modules in Tacoma and Prudhoe Bay and Seattle Metro's 8-foot Effluent Transfer Project from Renton to the Puget Sound. 
Jim was elected as a Representative in the Washington State House of Representatives serving from 1995 – 2006. Two of his legislative accomplishments were the 1998 Salmon Recovery Act and the 1999 Forest and Fish Act. He has written many papers on natural resources, the effects of earthquakes in the Washington State area and emergency preparedness, including "Camping in Your House" and "Thirty Days on Your Own". 
Jim, his wife and daughters live near Port Angeles, WA. They enjoy gardening, camping and Labrador retrievers. In his free time, Jim wrote Journey to Honor, a historical novel about the 23rd New Jersey Infantry Regiment in the American Civil War. The Regiment was formed in Burlington County, New Jersey. Many of the neighbors Jim grew up were descendants of the regiment.
Today, Jim spends much of his time volunteering with Clallam County Emergency Management. He helps people around the Olympic Peninsula prepare for the expected magnitude 9.2 Cascadia Subduction Zone Earthquake and ensuing tsunami.
NRAS – 1973

In the fall of 1973, I was a lieutenant in a Howitzer Battery, 2nd Squadron, 11 Armored Cavalry. The squadron was stationed at Daley Barracks in Bad Kissingen, Germany. Our mission was to watch over the East German border portion of the Iron Curtain near Bad Neustadt in the Meiningen Gap. Our border …

Read more