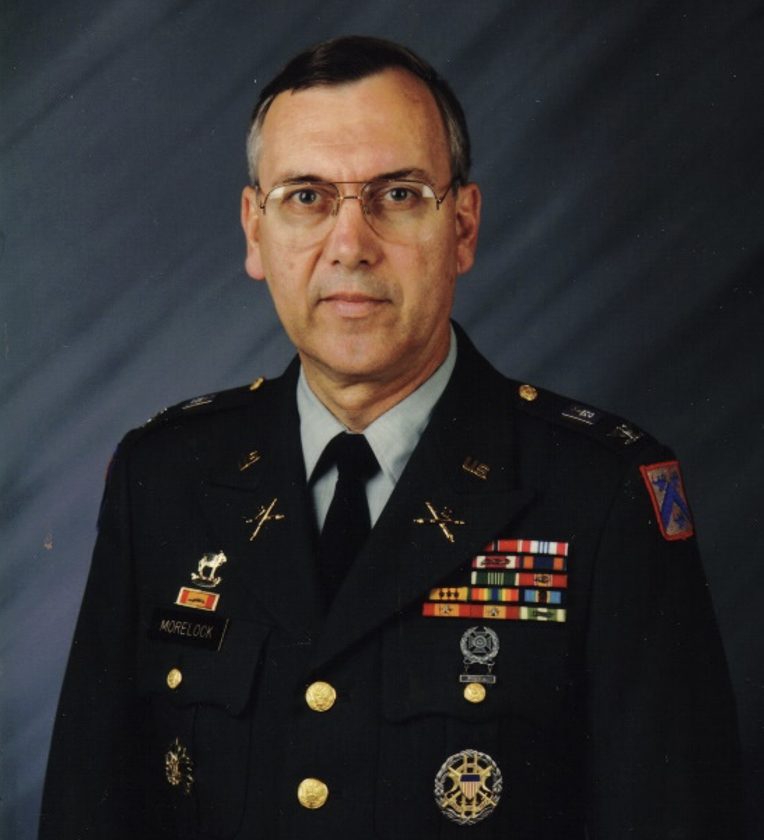 Jerry D. Morelock is a 1969 West Point graduate who served 36 years in uniform. A decorated Vietnam War combat veteran, he commanded a field artillery battery on fire support bases near Danang and Phu Bai in northern I Corps. His assignments included Pentagon tours in the Leadership Division of ODCSPER on the Department of the Army staff and in J-5, the Strategic Plans and Policy Directorate, Joint Chiefs of Staff as Chief of Russia and Former Soviet Republics Branch. His final active-duty assignment was head of the history department at the US Army Command & General Staff College.
After Army retirement, from 2000-2004 he was Executive Director of the Winston Churchill Memorial & Library at Westminster College in Fulton, Missouri – the site of Churchill's famous 1946 "Iron Curtain" speech — and is an adjunct faculty professor of history and political science at Westminster. In 2004, he began a third career, becoming a magazine editor/historian – he was Editor in Chief of Armchair General magazine (2004-2015) and since 2015 is Senior Editor/Senior Historian for the Historynet magazines America's Civil War, World War II, Vietnam, and Military History Quarterly.
An award-winning author, he has published hundreds of journal and magazine articles and several books, including Generals of the Bulge: Leadership in the U.S. Army's Greatest Battle, The Army Times Book of Great Land Battles, 100 Greatest Military Photographs, and two chapters in Pershing's Lieutenants: American Military Leadership in World War I.
Personal interests have included a lifetime interest in reading, studying and writing about all aspects of military history, a prime motivator for his third career with the military history magazines. This interest is also manifested in his half-century-long favorite hobby, collecting militaria – uniforms, equipment and weapons, etc., from all eras of military history and many countries (especially the World War I and World War II belligerents). Organizations that he regularly supports include The National Vietnam War Museum, The 196th Light Infantry Brigade Association, The Iwo Jima Association of America, The Red Tails/Tuskegee Airmen's Association, The General Douglas MacArthur Memorial and Foundation, and two schools for Native American children – St. Labre in Lame Deer, WY and St. Joseph's in Chamberlain, SD.He lives in and works from his home office in a 120-year-old Edwardian era house in a typical "small town America" city, but his favorite place in the world is the cabin he spends at least two weeks in, annually since 1994, in Wyoming's Bighorn Mountains.
Rat Patrol, Part 2 – 1971

My own stark and dramatic introduction to the overwhelming rat infestation on Vietnam's firebases occurred, somewhat ironically, during the Chinese "Year of the Rat" – 1972. In January 1972 I took command of C Battery, 3rd Battalion, 82nd Field Artillery Battalion …

Read more

Rat Patrol, Part 1 – 1971

Every single night, the enemy attacked our remote firebase in Vietnam in continuous, relentless waves. Fearlessly pressing forward while totally oblivious to their own casualties, they kept on coming. No matter how many of them we killed, more appeared to take …

Read more